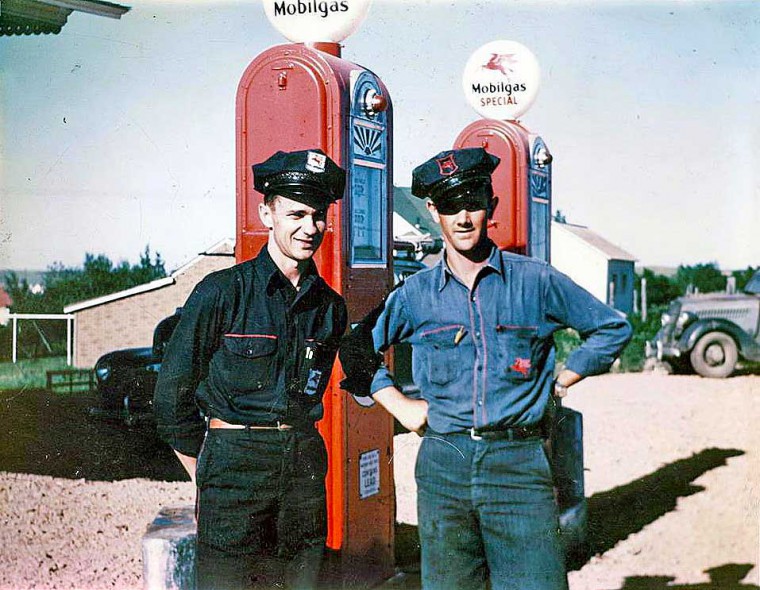 For number thirty-two in the Fun Friday Kodachrome Image series, we are featuring a set of six photos that are older than the usual fare. All of this week's photographs appear to be from the early postwar period, many are of human interest and feature mid-1930s through early 1950s vehicles and a pair of gasoline pumps.
As is normal practice with this series, we ask our readers to tell us the year, make and model of all of these cars along with anything thing else of interest in the photos. You can look back on all the earlier parts of this series here. The photos are via Americar.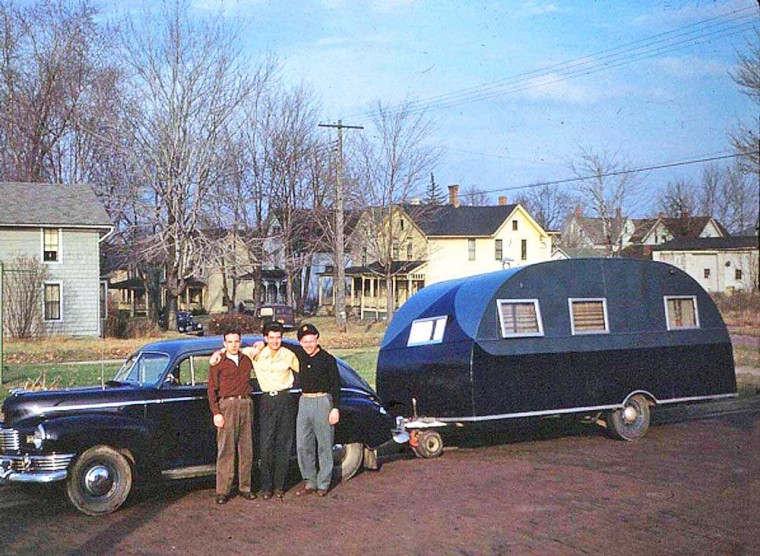 This Nash sedan and trailer are painted in matching two-tone colors.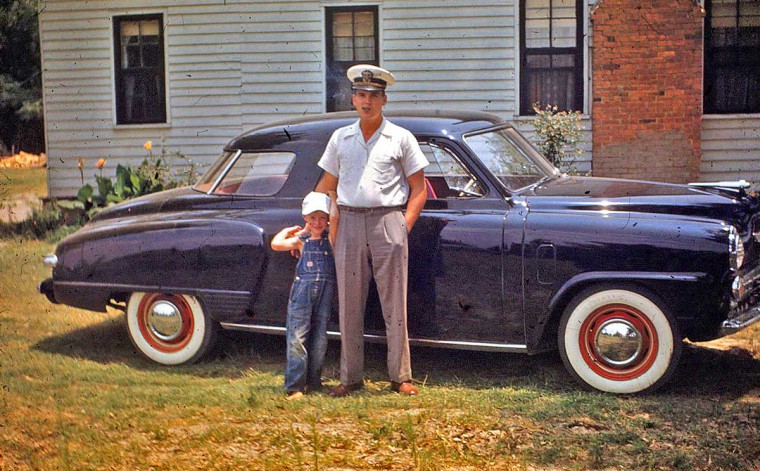 Father and son posing with a Studebaker coupe.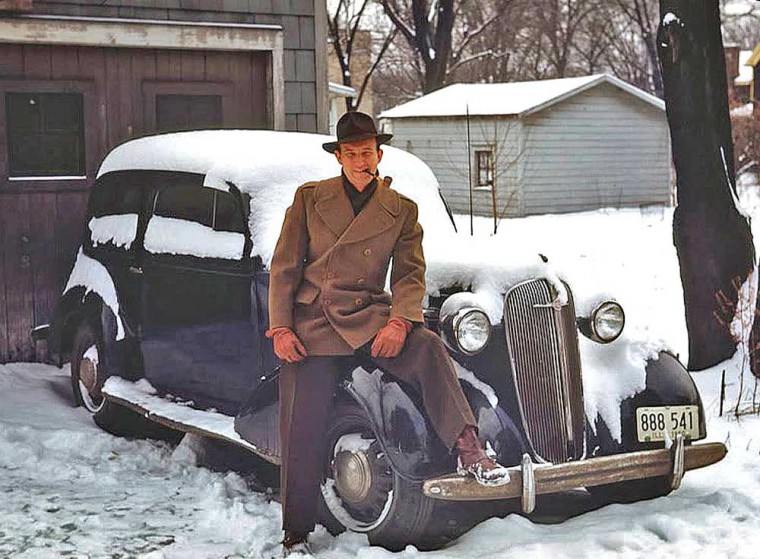 Back in the time when double-breasted jackets and pipe smoking was popular.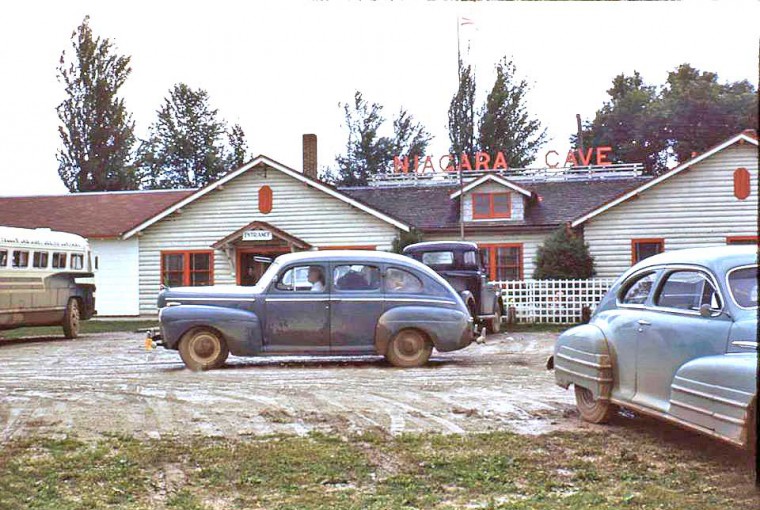 Niagara Cave is a major tourist attraction located in Harmony, MN, that is still in operation today.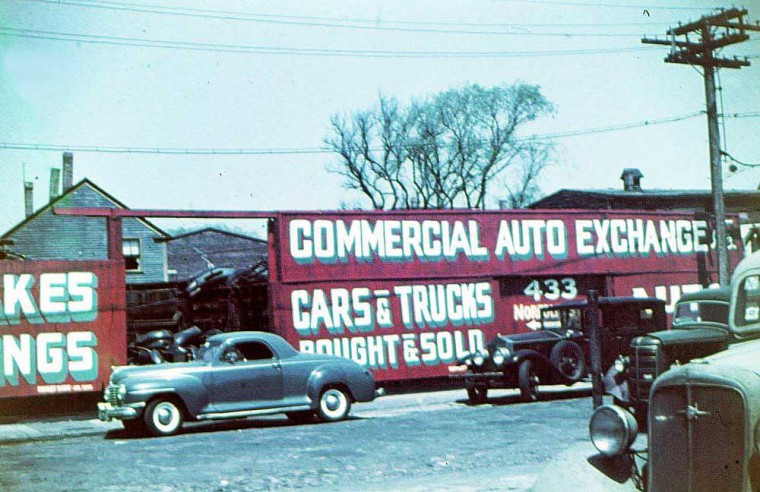 An interesting view demonstrating the rapid changes in automobile styling over the years.