We haven't shown any of the outstanding work by photo restorer Patty Allison of Imbued With Hues of Portland, Maine recently, and this set is long overdue. In addition to restoring vintage photos, Patty is one of the leading artists in the country, practicing digital colorization.
She spends a considerable amount of time on each image that is selected by researching original car color combinations where possible to use the correct hues, from her palette. The result gives you a new dimension to look into the past and envision a snippet of time closer to that which was available before in black and white.
If you can be in or near Portland, Maine, on December 4, 2015, the Maine Historical Society will be holding a reception for the exhibition for Patty's work "Imbued With Hues" which displays historical images colorized by her. The opening takes place during the First Friday Art Walk at the Maine Historical Society located at 489 Congress Street in Portland, Maine.
View more of Patty Allisons' work here on The Old Motor.
Today's lead image by Patty highlights: Grace Loudon McAdams (third from the right) and six other friends as she steadies her brother Max's 1910s Indian motorcycle, while he photographed the scene.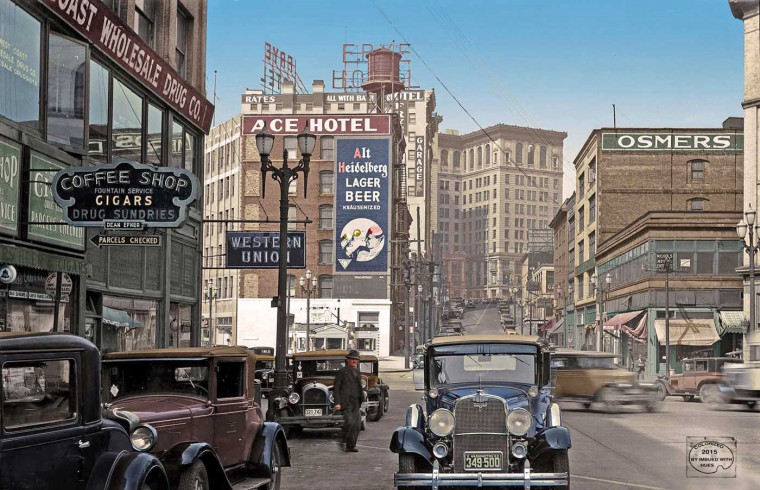 This photograph was taken on Third Avenue in Seattle on April 19, 1933, just south of Yesler Way. The view to the North is of Third Avenue South through Main Street and the Second Avenue South Extension.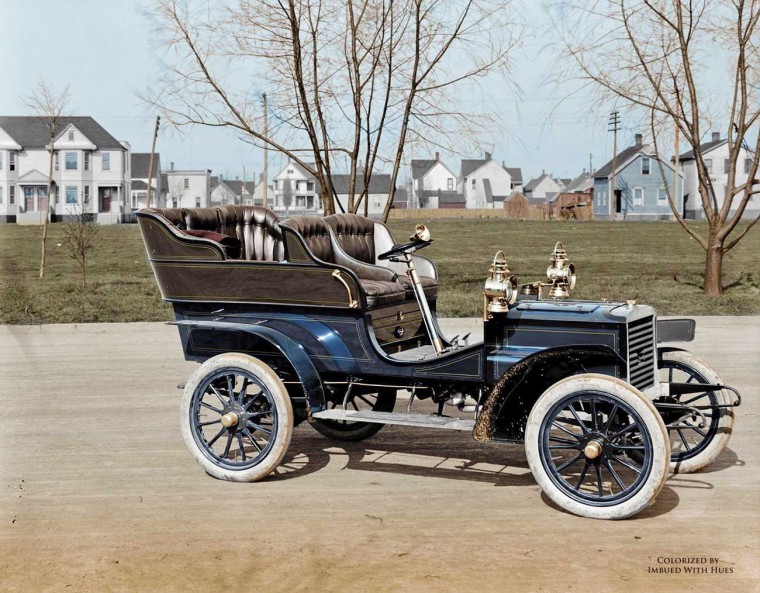 The photograph by the Detroit Publishing Co. is believed to have been taken for the Northern Manufacturing Company of one or its circa 1904-'05 touring cars.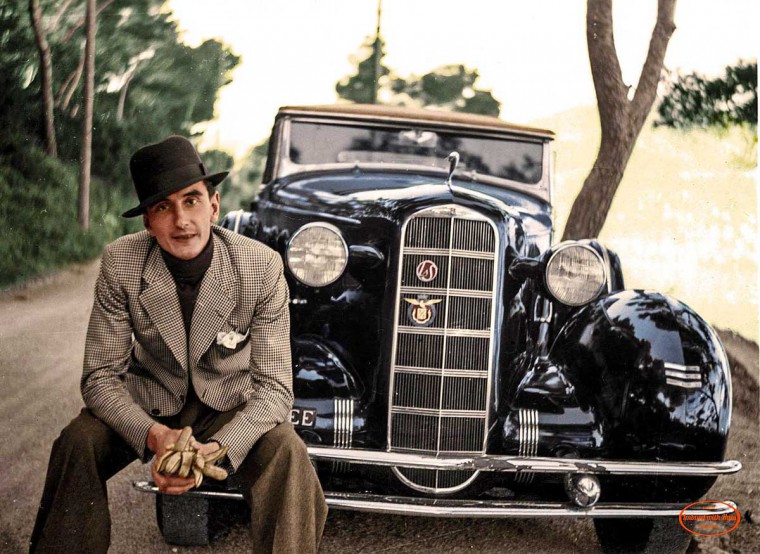 A well-dressed gentleman out for a drive in his stylish Harley Earl designed 1934 LaSalle in Italy.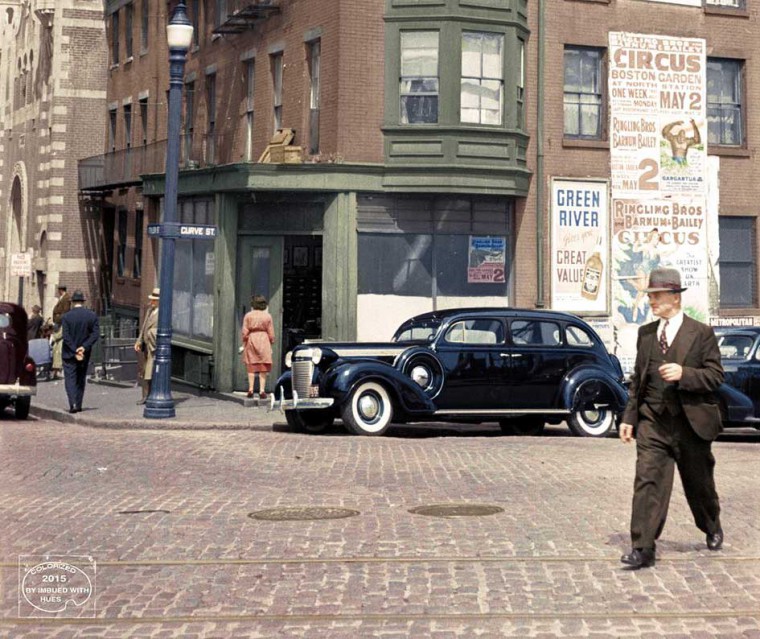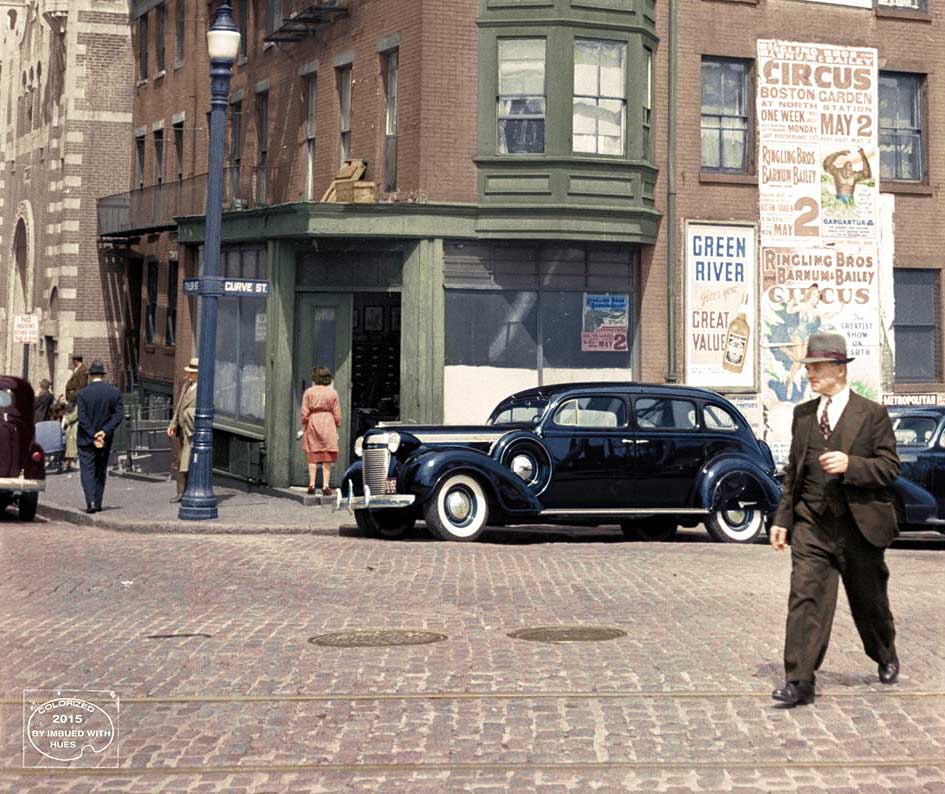 This Library of Congress image was taken by photographer Arthur Rothstein in 1938, at the corner of Curve and Tyler in Boston MA.