For number thirty-four in the Fun Friday Color Image series, we are once again featuring the work by Patty Allison of Imbued With Hues. Today we are featuring a colorized set of six images of General Motors concept cars that took part in the GM Motorama exhibitions.
The GM Heritage Center site has documented a good cross section of many of the "dream cars" produced at Corporations prototype and concept car facility. There you will find photos and information on many of the General Motors concept cars produced by the automaker. Coverage at the site begins with the 1938 Buick Y Job designed by Harley Earl the head of GM Art and Color design division that designed all of the Motorama concept cars.
The lead image shows a rarely seen and distinctive rear view of the 1954 Oldsmobile Cutlass Coupe Motorama show car. The links to each car that follow also go to the Heritage Center's photos and information section covering that GM styling exercise.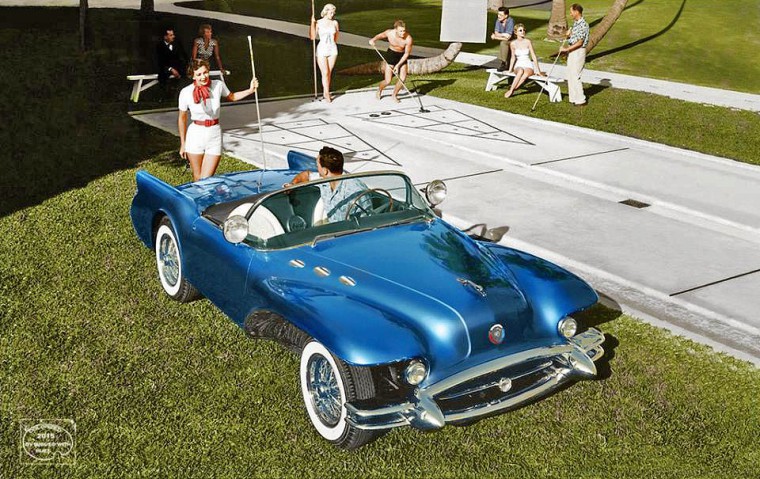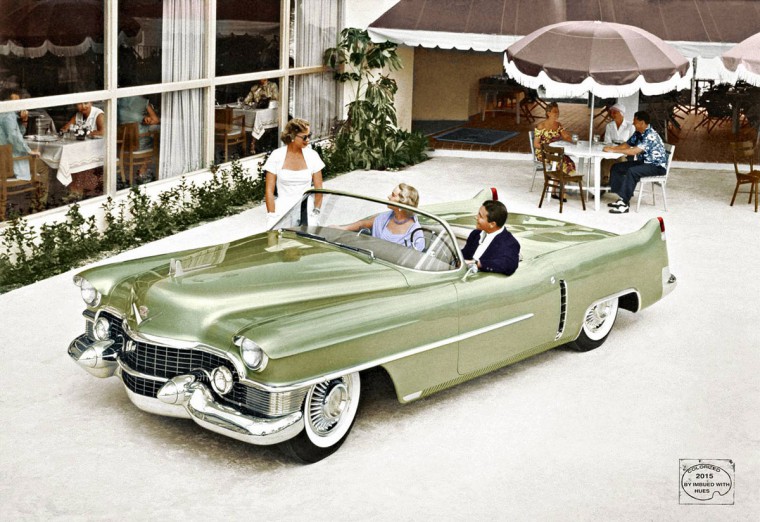 1953 Cadillac LeMans concept car.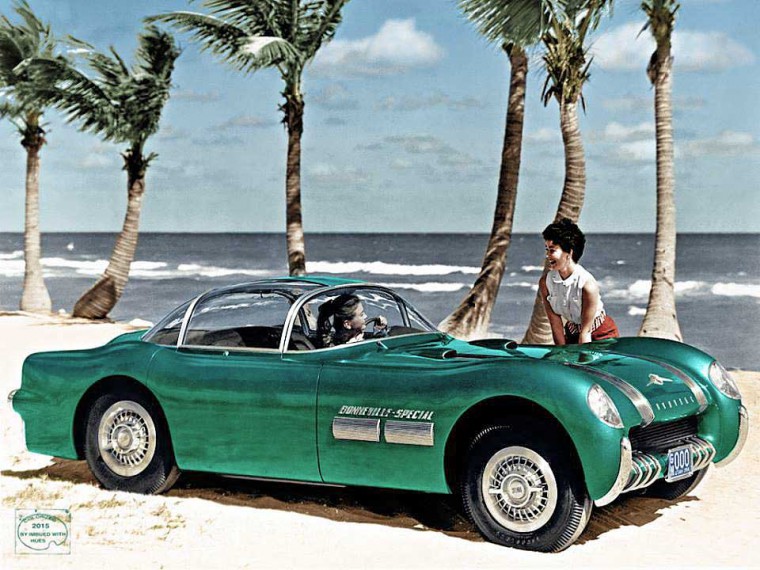 1954 Pontiac Bonneville Special Motorama concept car.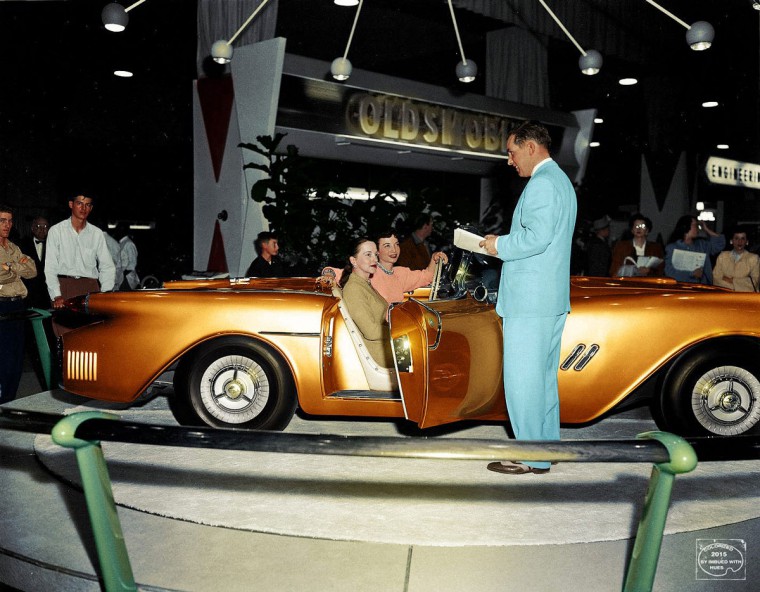 1954 Oldsmobile F-88 Motorama concept car.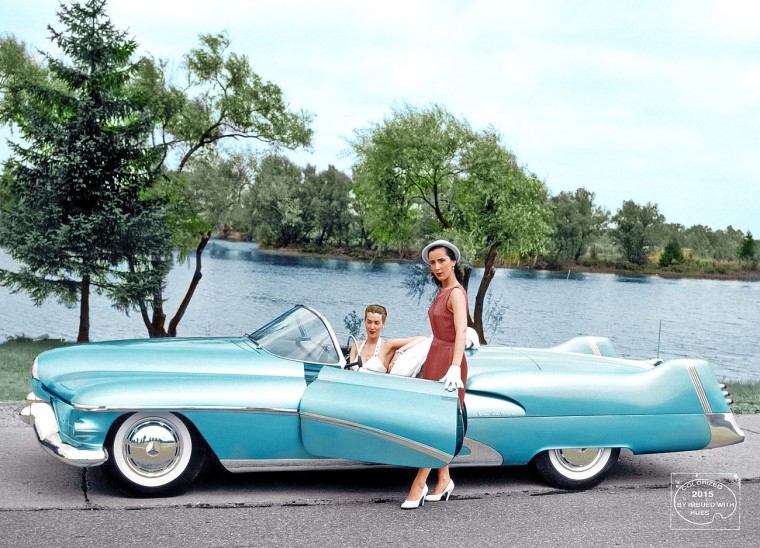 1951 General Motors LeSabre Motorama concept car.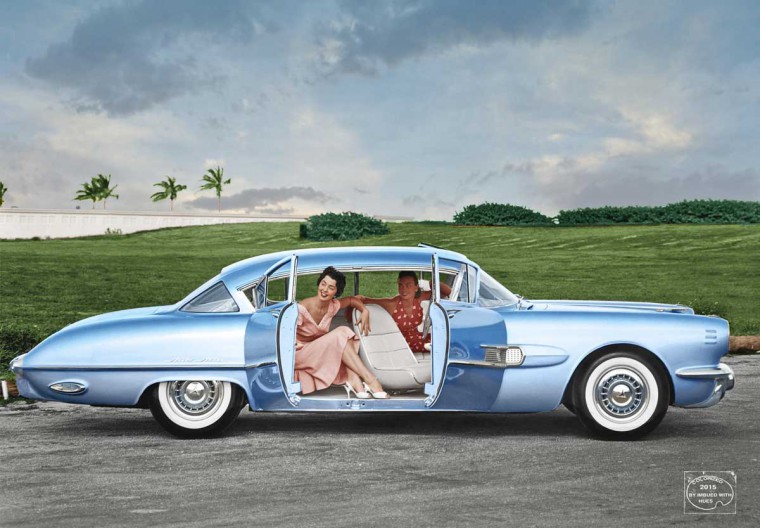 1954 Pontiac Strato Streak concept car.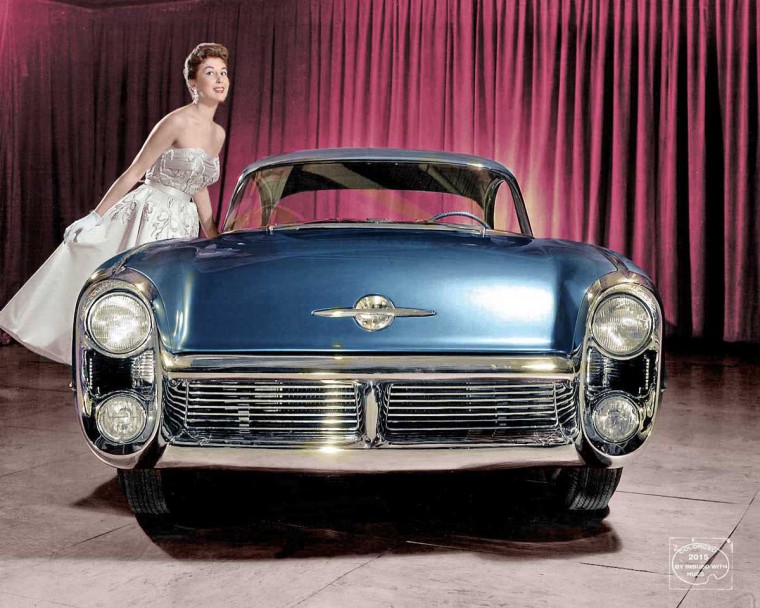 1955 Oldsmobile 88 Delta Motorama concept car.