Today's lead image gives us an excellent view of an Art Moderne design Standard Oil was using for new service stations at the time. The style of the architecture and signage used characterized the especially bold outlines in vogue at the time. This set of promotional photos were taken for the Oil Company or a distributor by James Blair Murdoch on April 13, 1939, in Milwaukee, Wisconsin.
The 1938 Chrysler "Royal" convertible was an entry level Model C-18 powered by a 6-cyl., L-head 241.5 c.i. "Gold Seal" engine producing 95-h.p. at 3600 r.p.m. Period ads listed its price at $1085 and stressed its fuel economy of over 22 m.p.g. with the optional overdrive.
The enlargeable images that follow give a very rare view of all of the pumps and displays used in an up-to-date gasoline station in the Spring of 1939. The photos are courtesy of the University of Wisconsin-Milwaukee.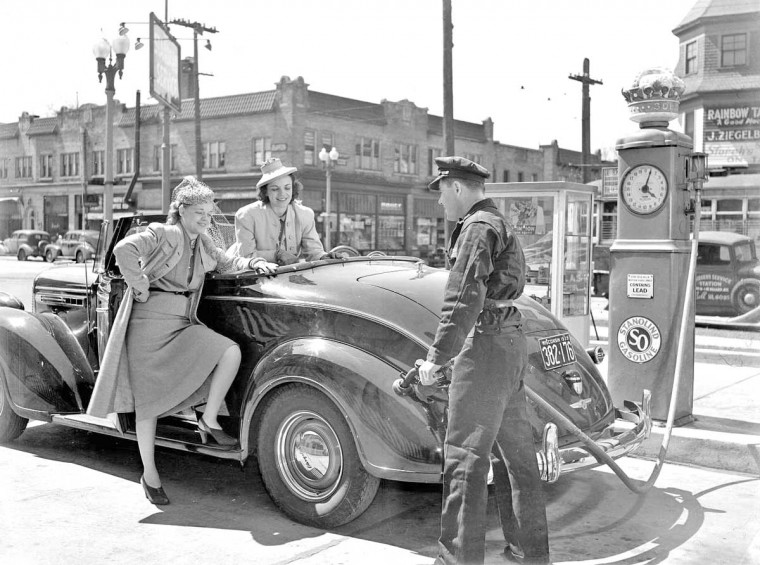 The Standard Oil station attendant fills the Chrysler with regular "Stanolind" gasoline while the models watch.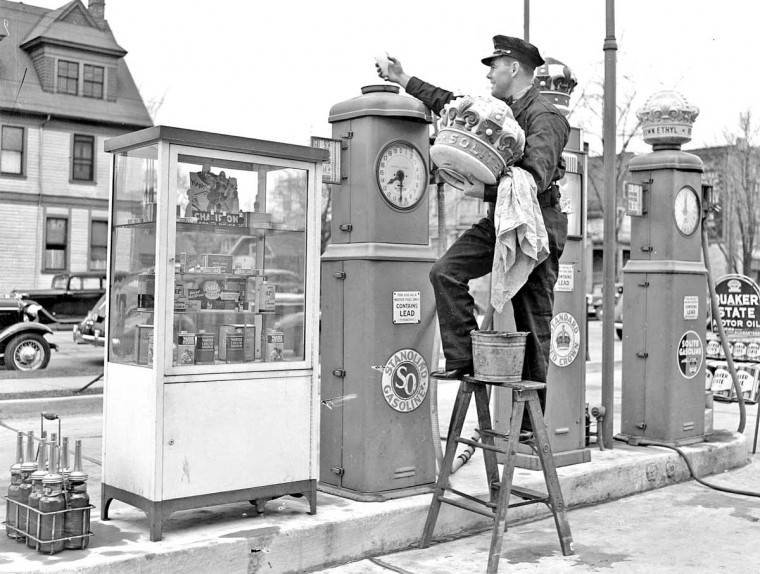 The "Stanolind" pump gets its light and pump globe serviced and cleaned. In the center is a Standard "Red Crown" pump and on the far-right the high-test "Solite Gasoline with Ethyl." This image includes a gasoline pump "merchandiser" on the far-left.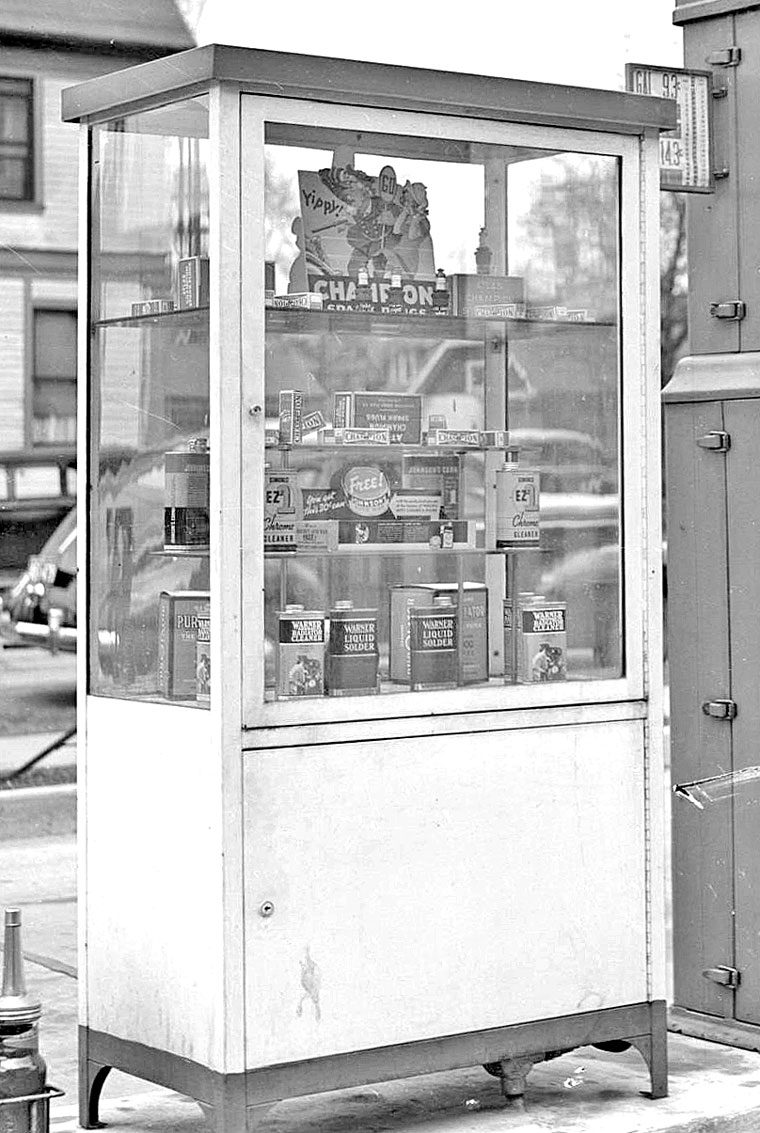 This image gives a rare view of the automobile sundries sold from this lighted display cabinet. The top shelf features a Champion advertising piece, and it and the second shelf have a display of  the makers spark plugs. The third shelf carries EZ1 chrome cleaner and a Johnson's wax product. The forth shelf contains Warner "Radiator Cleaner," and "Liquid Solder" radiator stop-leak.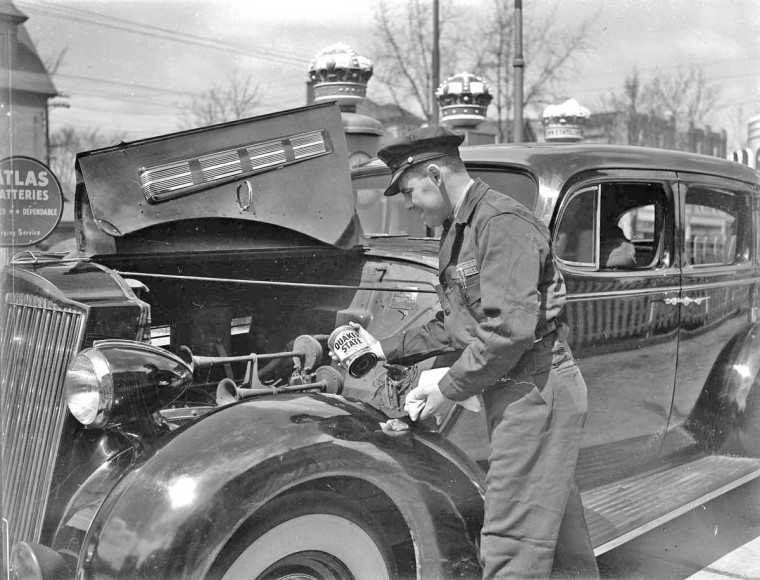 The station attendant adds a quart of Quaker State Motor Oil to the engine in a Packard sedan.