For number thirty-five in the Fun Friday Kodachrome Image series, we are featuring a set of five photos that range from the late-1950s through the early-1960s. The lead and second photos appear to have been taken by a partner or friend of the woman as she is in both images; posing in front of the "Rascal House" and (below) with an early sixties Ford Sedan.
As is normal practice with this series, we ask our readers to tell us the year, make and model of all of these cars along with anything thing else of interest in the photos. You can look back on all the earlier parts of this series here. The photos are via Americar.
The lead image shows the "Rascal House" in Sunny Isles Beach, Fl., one of three popular New York style Delis run by Wolfie Cohen in the Miami Beach area. It first opened in 1954 and operated until the spring 2008.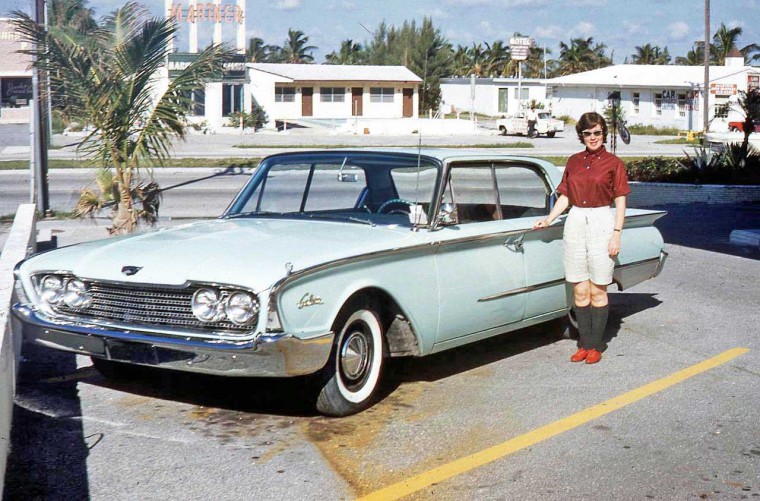 In this second photo of the woman she seen is posing with an early sixties Ford sedan.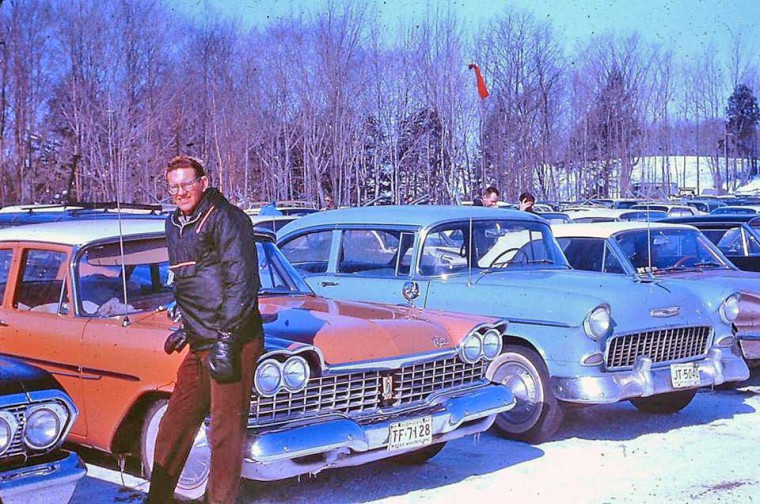 After living in Vermont ski country for years we can tell you that this colorful Kodachrome image was taken in a ski area parking lot. Now as to the where it is located we will leave that to you.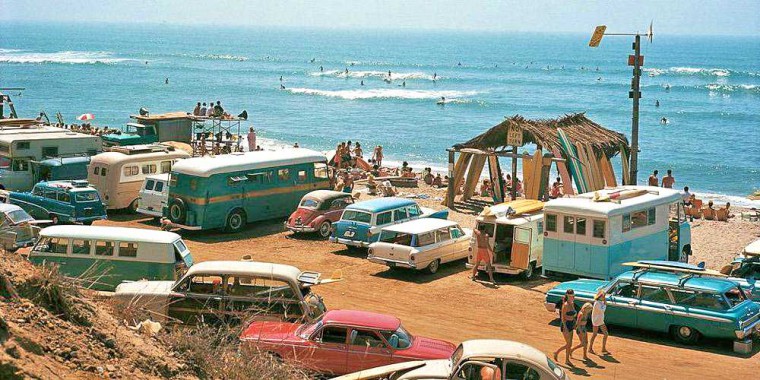 Surf is up and this sure looks like a competition meet somewhere. Note the PA system, the twenty-plus surfers out in the water, a woodie and the motor homes.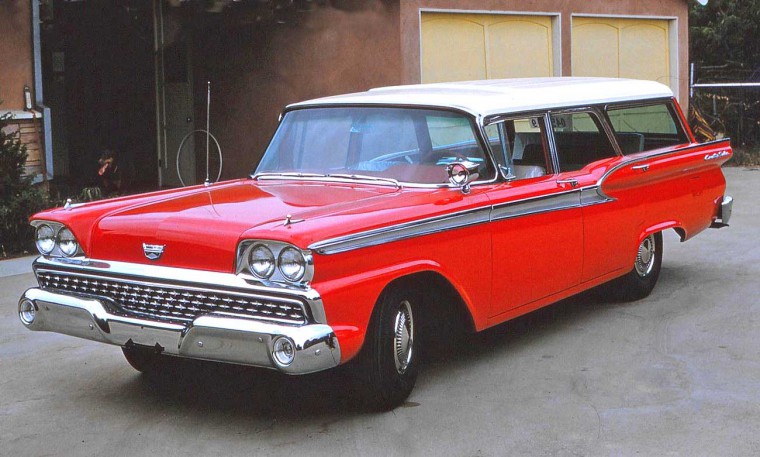 A new car Kodachrome moment – This Ford wagon still has the plastic cover on the front seat and a paper plate on the rear window.