Images of trucks and commercial vehicles have a fairly good survival rate because most of them were taken by professional photographers for use in advertisements and then filed away. This set of photos gives you a view of a wide variety of these vehicles outfitted with the equipment necessary for deliveries or tradesman. In the pre-war years, it was common to convert older luxury cars into low-priced trucks and an example of one is included here. The images were all taken in the Lexington, Kentucky area.
The lead photo shows a very distinctive aerodynamically shaped late-1930s International cab-over-engine chassis equipped with a beverage delivery body. Unlike the present day closed-in bodies of this type, this Epping's truck is fitted with sign boards on the cab and the center of the body for advertising. A 1936 Ford three-window coupe that might have been a company salesman's car is on the far-right.
Let us know if you can date any of these vehicles or add more details about them. The photos are courtesy of the KY Virtual Library.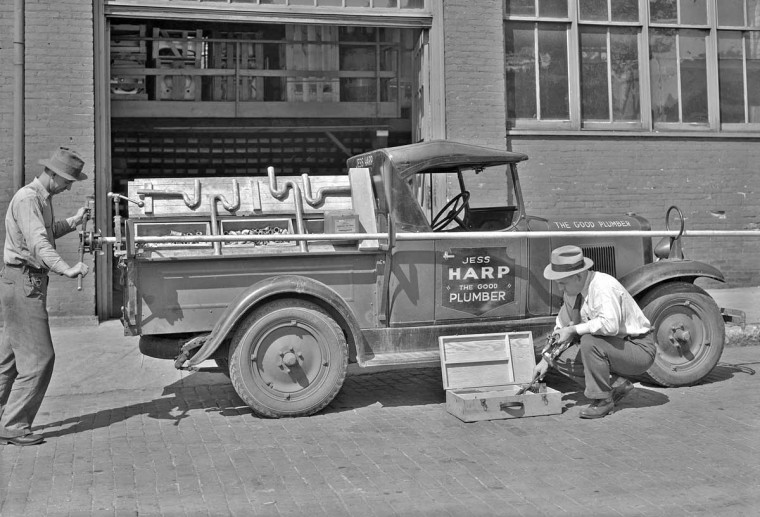 This Chevrolet roadster pickup plumbers truck belonging to Jess Harp should get an award for clever advertising slogans. The wooden supplies box in the bed of the truck has a carefully arranged sink trap display on the inside of an open door.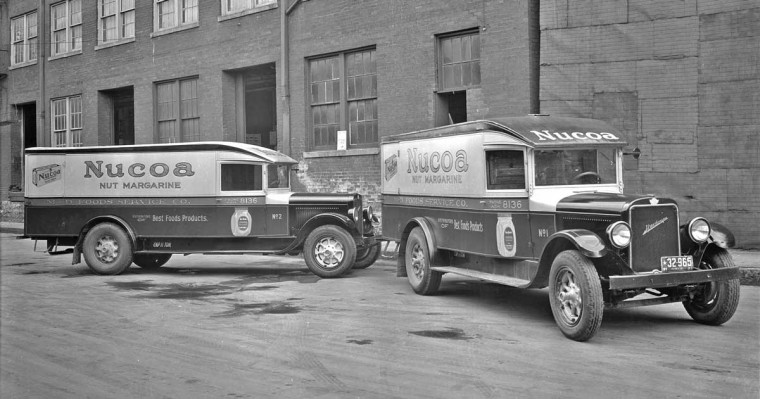 This pair of Reo "Speedwagon" panel trucks is outfitted with an interesting form early 1930s-style bodies built by a truck body maker. The three-toned side panels and the distinctively shaped roof gave the "Nucoa" brand plenty of room to get its massage out to the public during routine deliveries.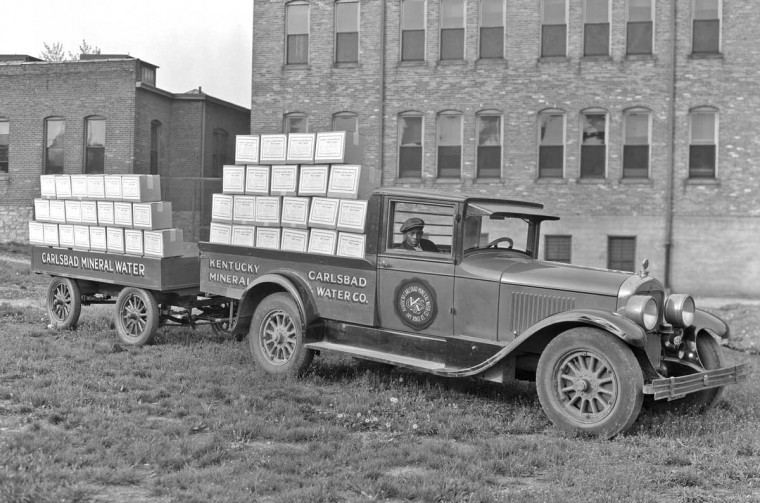 This Mineral Water Co. truck is a converted late-1920s Cadillac sedan this is ironically from the town of  Dry Ridge, KY. The imitation load in the truck and trailer adds a bit of charm to the photo.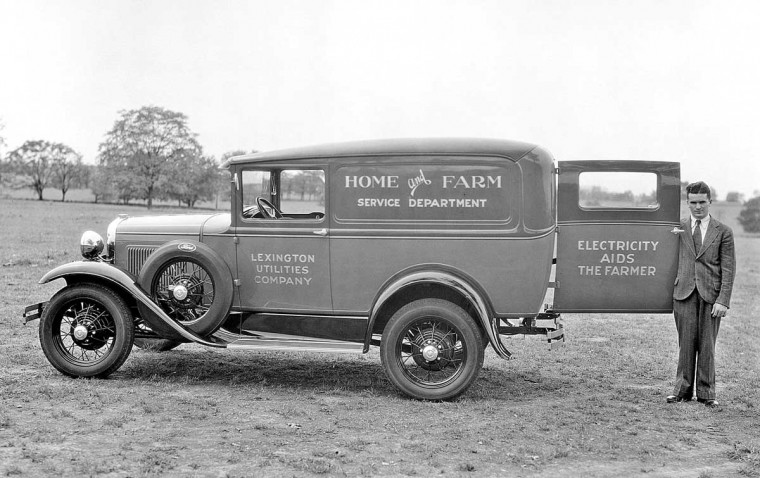 Lexington Utilities Company outfitted this late Model "A" Ford panel service truck with all the necessities to help both service residential and farm customers.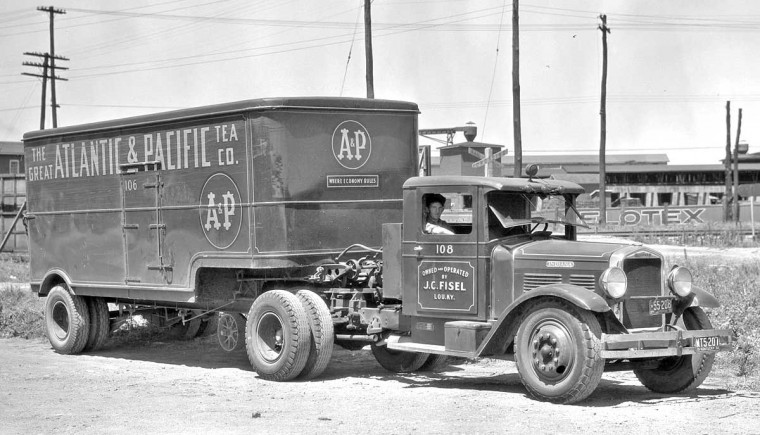 The A&P Company ran a nationwide chain of grocery stores for over 150 years. J.C. Fisel used this Indiana truck and trailer for restocking stores in the area.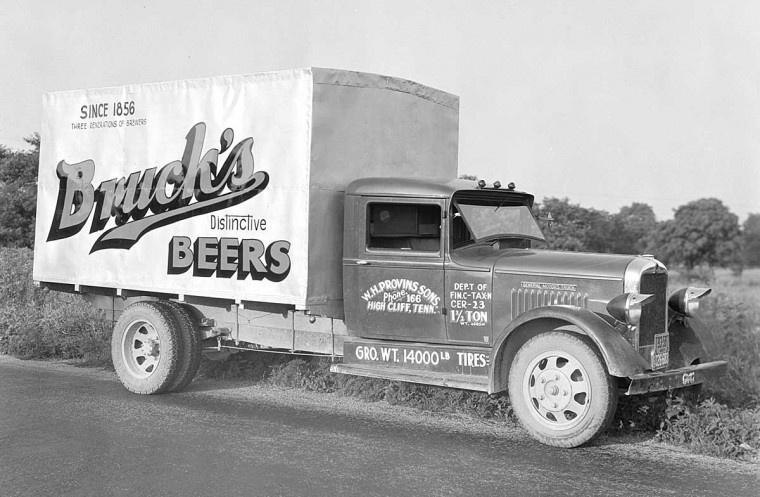 This General Motors Truck beer truck is quite stylish looking in part due to a pair large headlight visors. Note that the box on the back is skinned with a very simple sheet metal covering.