Due to a website glitch that happened while editing this morning's installment of the Friday feature we lost all of its data and photos. But "the show must go on" so four of the most popular early (2015) lead images and descriptions were chosen from the series for this week's feature.
"For number Thirty-Six we begin out with an image of a convenience store. The "Positively 7-11 Parking Only" sign above the VW points to this being a 7-11 store. The architecture looks similar to that used by the chain at the time, but we are going to let our visitors weigh in on the subject."
As is the usual practice in this series, we ask our readers to tell us the year, make, and model of all of these vehicles along with anything else of interest in the photos. You can look back on all the earlier parts of this series here. The photos are via This Was Americar.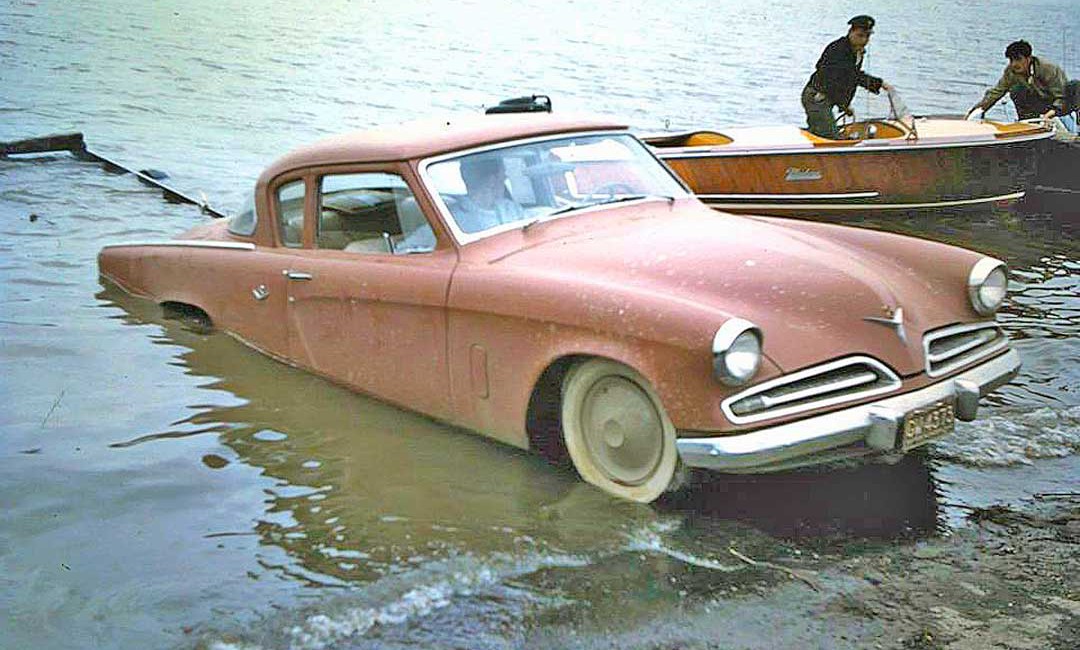 "Number Seventeen in the series begins with the lead photo containing a 1953 Studebaker coupe in the water after launching a boat. Tell us if you think the car driver went into the water too far for the launch, or if it was necessary, and why is he sitting in the middle of the seat?"