For number thirty-six in the "Fun Friday Kodachrome Image Series", we start out with an image of a what appears be a convenience store. The "Positively 7-11 Parking Only" sign above the VW lead us to think that this may be a 7-Eleven store. The architecture looks similar to that used by the chain at the time, but we are going to let our visitors weigh in on the subject.
As is normal practice with this series, we ask our readers to tell us the year, make and model of all of these cars along with anything thing else of interest in the photos. You can look back on all the earlier parts of this series here. The photos are via Americar.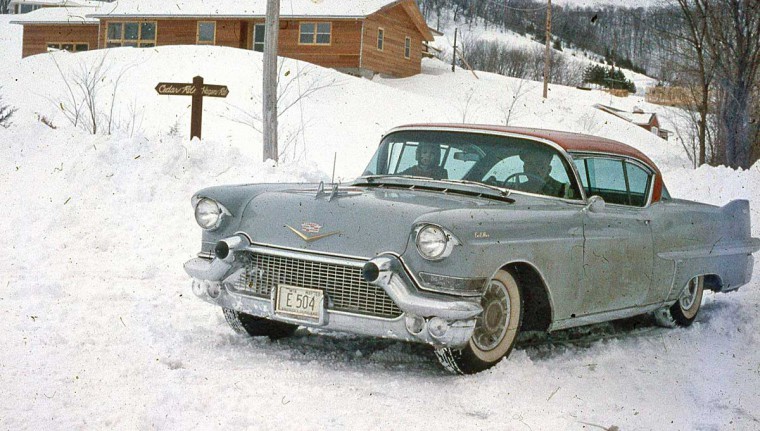 This 1959 wintertime photo was taken in Wisconsin of a Cadillac two-door hardtop.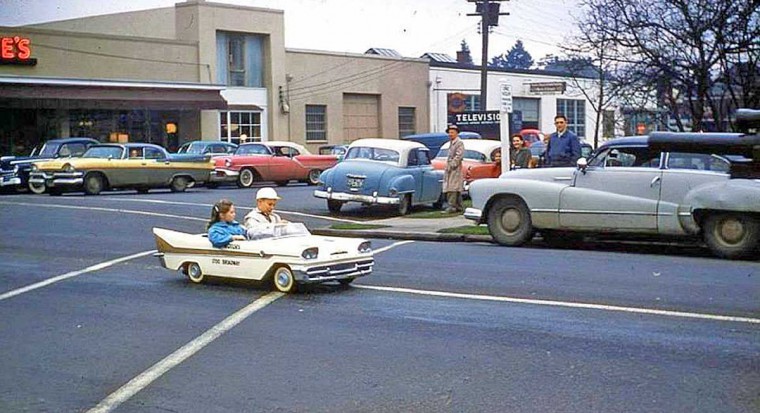 One of the many different models of children's cars built in the late 1950s and early 1960s.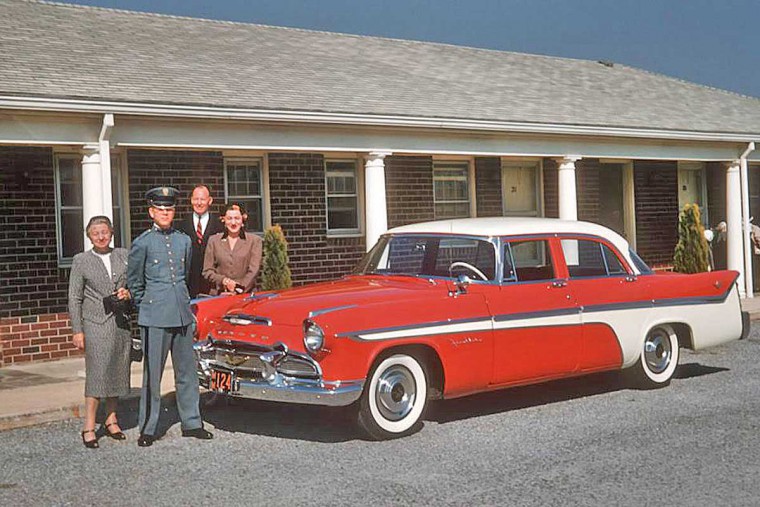 This Desoto sedan is a good example of the popular two-tone color schemes of the fifties.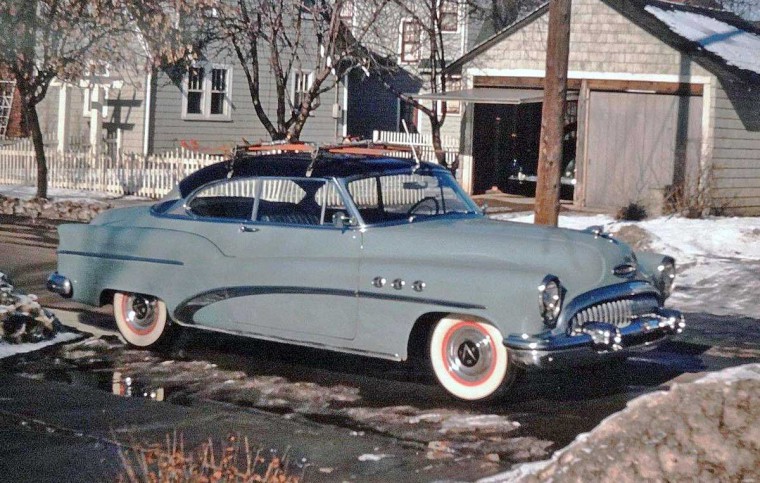 Take a close look at this Buick hardtop and note the pink wheels and skis on the roof rack.