Today's featured images were taken from high above Camp and Common Streets in New Orleans, Louisiana, circa 1954. The name of this parking lot or its operator is unknown. The small eatery located in the far-right corner of the lot is the Trade Mart Grille. Note the Nash billboard in the center of the wall behind the facility.
The enlargeable photos (below) give an excellent view of all the cars and one truck parked in the lot. Apparently, a glass-topped Ford Crestline Skyliner is parked on a platform located in the front corner of the lot to attract attention. A second photo (below) taken from the backside appears to have taken been taken on the same day.
Please share with us what you find of interest in the photos courtesy of the Louisiana State Library.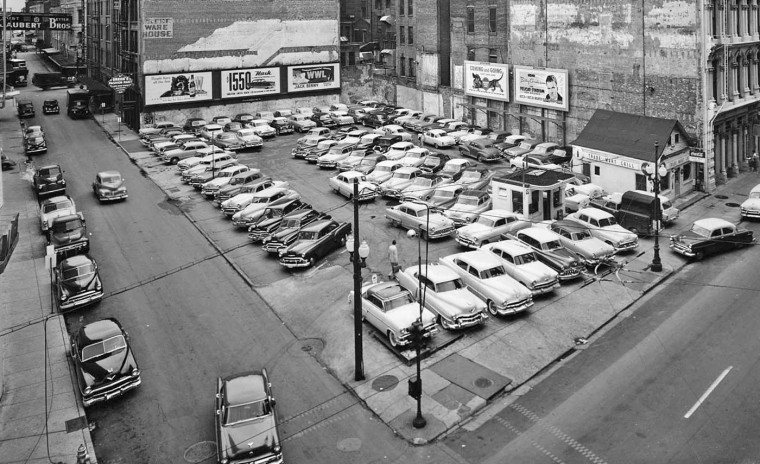 A rear view of the lot (below) gives a different perspective to the scene and the City.