Recently we posted a 1950s photograph of a parking lot in Milwaukee that was very popular with readers, so as a follow-up today's feature is two different views of another facility in New Orleans, LA, circa 1954. The name of the lot or its proprietor is unknown, but the location is reported to be at Camp and Common Streets in New Orleans. The small eatery on the far-right corner of the lot is the Trade Mart Grille.
The enlargeable photo just below gives an excellent view of all the cars and one truck in the lot. A glass-topped Ford Crestline Skyliner is parked on a platform in the front corner of the lot to attract attention. A second photo taken from the rear appears to have taken been taken on the same day and is at the bottom of the post; it gives you a different perspective of the location and more street views.
If you enjoy street scenes take a look back at thirty more here.  The photos are courtesy of the Louisiana State Library.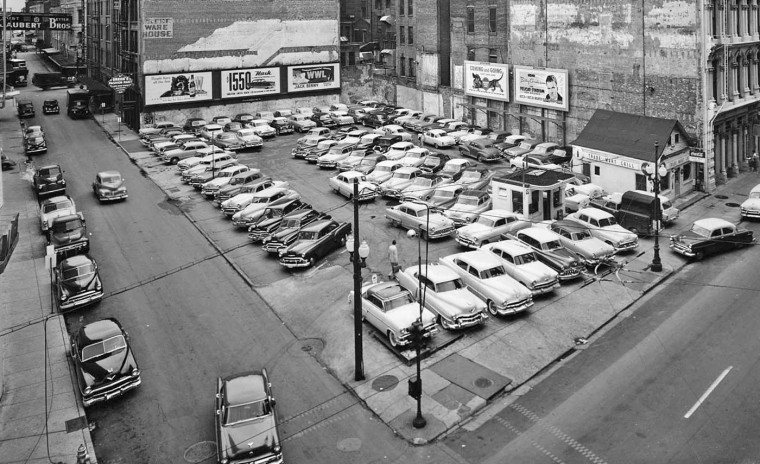 A rear view of the lot (below) gives a different perspective to the scene and the City.