By David Greenlees:  Five years ago today The Old Motor went live in cyberspace – since that day the wheels have been spinning here on a non-stop high-speed run much like those on racing cars on the hard-packed sands of Daytona Beach or on the salt at Bonneville. Visitors to the site on a daily basis continue to grow in a dramatic fashion. 75-percent of the readers are from the United States, with the balance mainly from: Canada, UK, Europe, Australia, and New Zealand.
The Lead Image – Ex Briggs Cunningham – Collier Collection 1912 Mercer Raceabout.
But to look back to the start, none of this would have been possible without a core of five like-minded friends who contributed as often as daily for over a year: Tim Martin, Chris Paulsen, Ivan Pozega, Tony De Seta, and Eric Haartz all helped to get the wheels rolling. Added to that are the 1000's of photos that readers have kindly submitted, along with the articles that were written by a number of enthusiasts and professional automotive writers to long to list. The online magazine has grown to contain over 14,500 images and 3,500 articles.
Today as it has been since the start, The Old Motor is a one-man operation published in the middle of an antique car machine and repair shop. The success of the magazine would also not be possible without a generous and supportive group of sponsors, some of which have been on board since day one.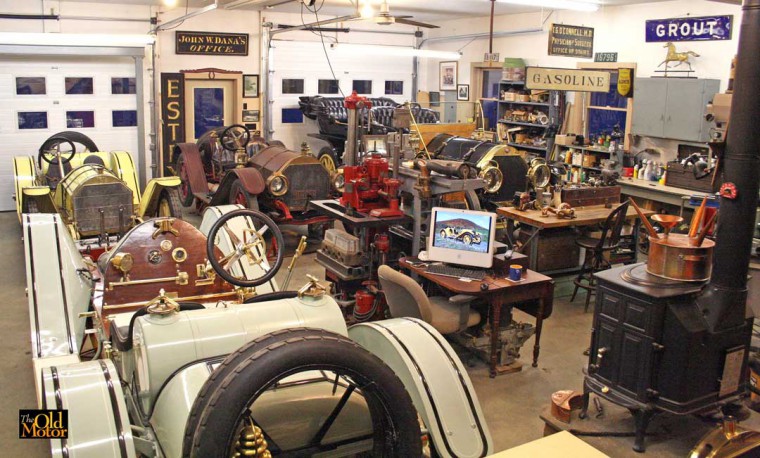 The machine and repair shop were "The Old Motor" has been published daily for five years.
After reaching this milestone, I would like to take the time to thank you, our readers, for your support and the contributions you make daily. On another note, in an effort to improve The Old Motor, please take a few minutes to reply the questionnaire (below), and either leave a comment or send an e-mail to me about what you would like to see more of on these pages. The Magazine is NOT going to change, and will continue to contain primarily, pre-World War II content, but some input from you would be helpful to serve you better. 
A  Questionnaire That Will Help To Serve Our Readers In The Future:
The Old Motor Newsletter has been sent out only once a week, would you like to receive it more often as others have requested? If so, twice a week or everyday? Your email address as always is kept strictly private.
New, fresh and large-sized interesting images are needed daily, would you be willing to share some your very own personal collection of photographs with other readers? If so, check out the contribute page.
Would you like more technical coverage of interesting mechanical designs and technical information? Learn more about how cars, components and parts were manufactured? Or would you like more articles about what is being rebuilt here in the shop?
From which decade starting with 1900 were the automobiles that you enjoy the most manufactured in?
Upcoming Features: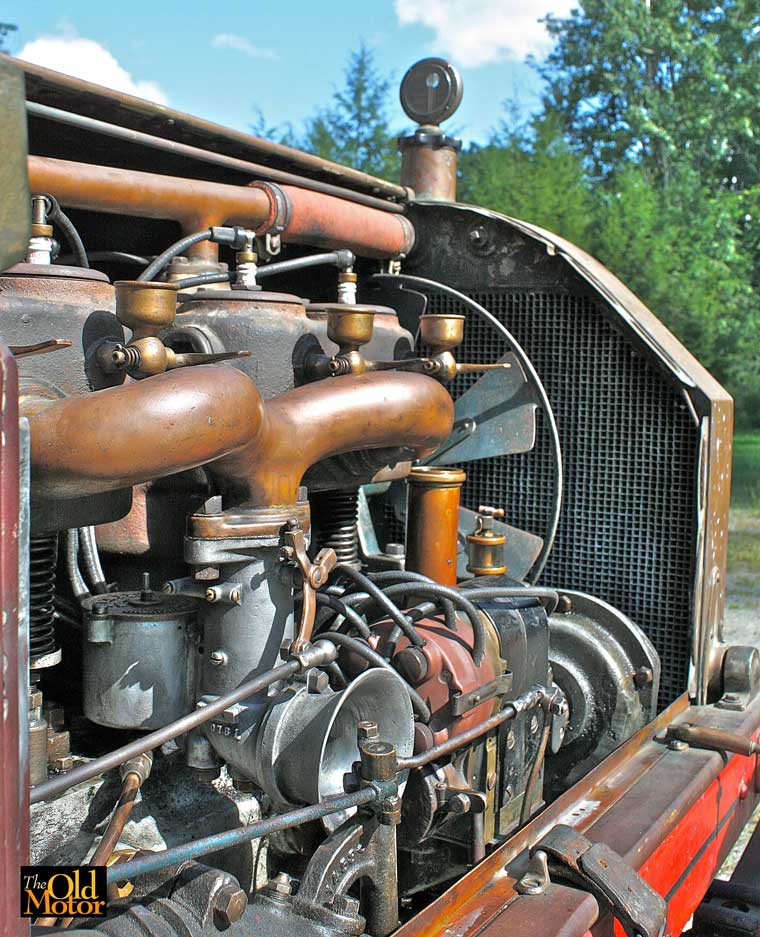 The Ex Samuel E. Baily – Peter Helck 1914 Mercer Raceabout that set a 112 m.p.h speed on the sand at Daytona Beach in late-teens. 
The Ex Duesenberg Factory team car driven to a 2nd place finish in the 1916 Indy 500 by Wilbur D'Alene.