With impeccable timing in the wake of Charles A. Lindbergh's epic May 19-20, 1927 flight, from New York to Paris – Clifford "Cliff" Henderson founded the National Air Races in 1928. The American public had its eyes on the sky and was eager to learn more, and soon became avid fans of the air races.
Henderson was a good promoter and quickly had the nation following this exciting and dangerous sport. Next he introduced the Thompson Trophy in 1929 – an intense race on a closed course around pylons. The Bendix Trophy, a cross-country or city-to-city race was also initiated with the winner receiving $15,000 for the long haul.
The two races also brought nationwide attention and sponsorship funding to the series. In 1929 E.L. Cord bought a majority interest in the Stinson Aircraft Company and became involved in sponsoring the races. The new Cord L-29 was used by Clifford Henderson for some of his travels and PR photos – the 810 and 812 Cords were used later in the thirties.
We will return in the future with a second set of images from the Clifford Henderson Collection.
The lead photo – Henderson was a promotor and may have arranged this supercharged Cord to be used as a pacer for this bicycle speed attempt.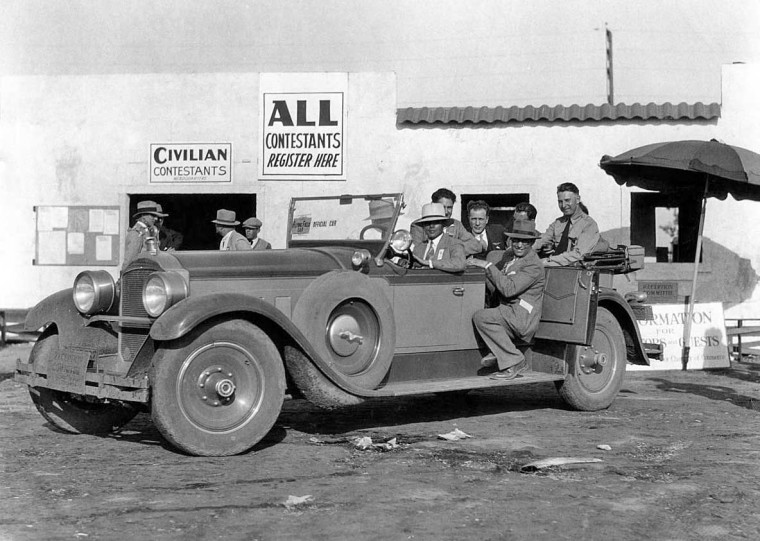 A 1928 Packard 443 7-pass. touring car used by race officials.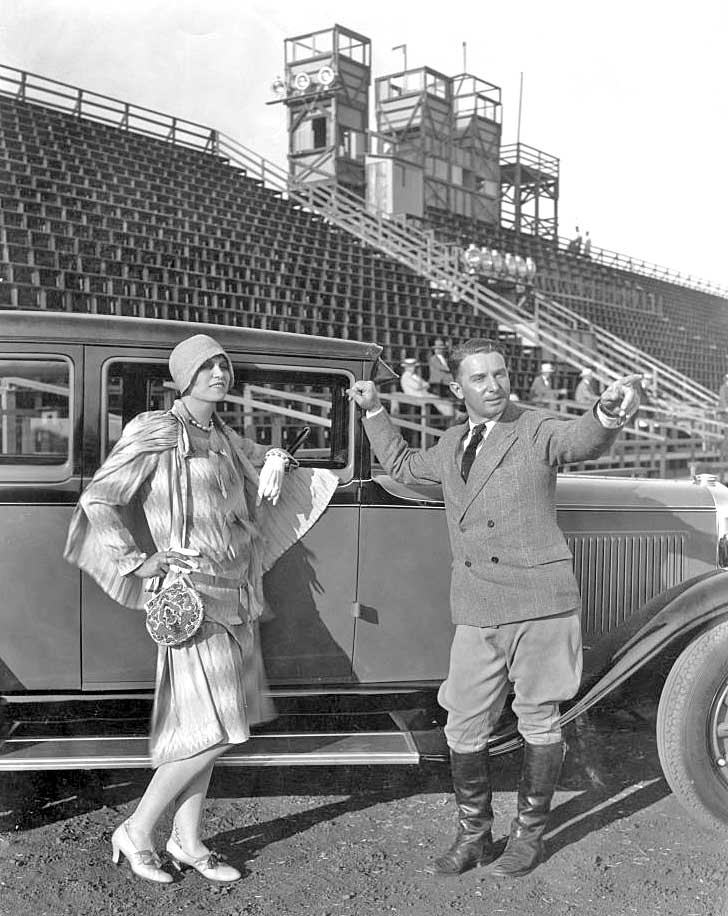 Henderson poses with a model.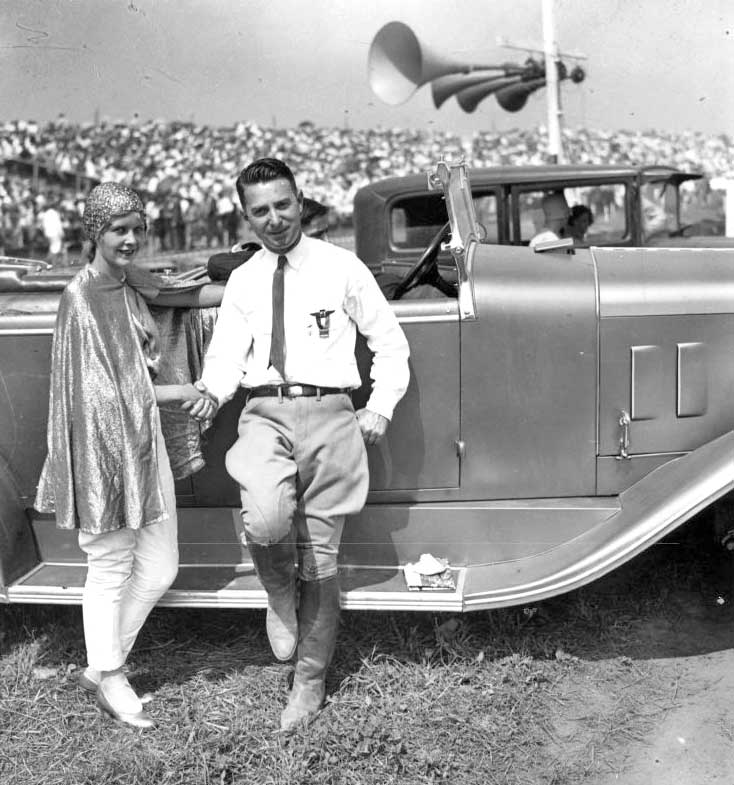 Henderson posing with a race hostess.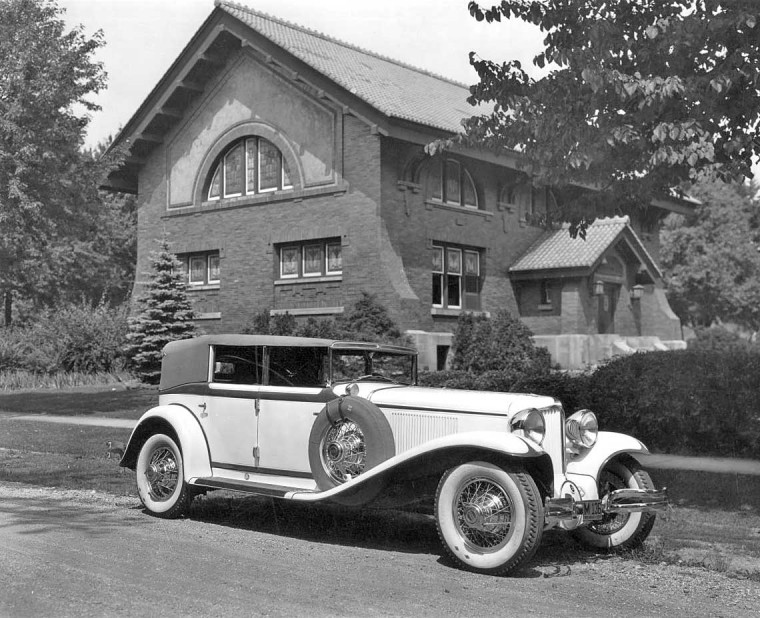 L-29 Cord convertible sedan lent to Henderson by Cord, note the manufactures license plate.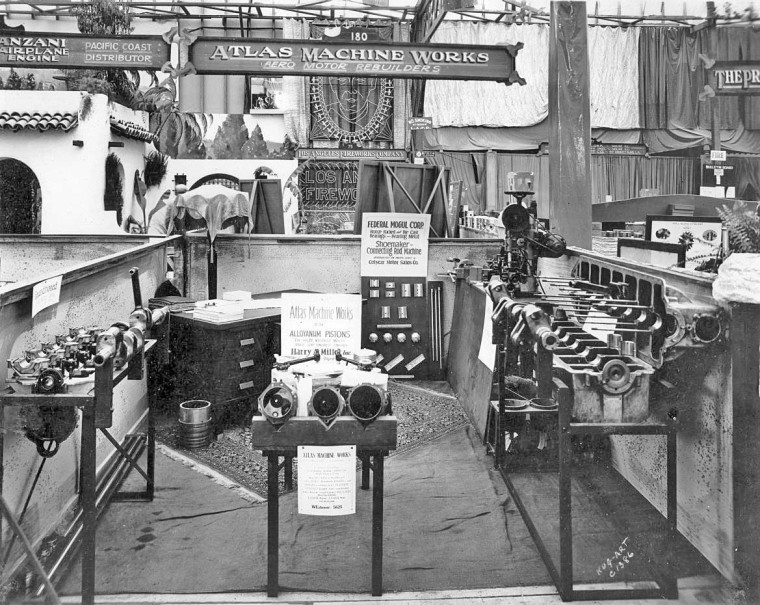 As a part of the races a large trade show was set up – this booth for Atlas Machine Works shows off the outfits engine rebabbitting. In the front center Harry Miller's "Alloyanum" pistons are also shown.