For number thirty-nine in the "Fun Friday Kodachrome Image Series," the lead image is a late-fifties Plymouth hardtop. The desert gold and sand dune white paint scheme should trigger memories of another identical car. This example parked with an impressive mountain range in the background was on a skiing excursion. Tell us all about the car and the location.
As is normal practice with this series, we ask our readers to tell us the year, make and model of all of these cars along with anything else of interest in the photos. You can look back on all the earlier parts of this series here. The photos are via Americar.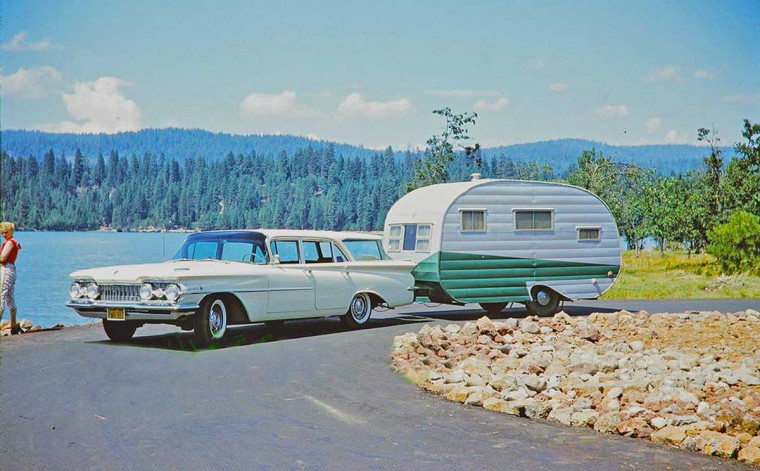 This might be your father's Oldsmobile and trailer?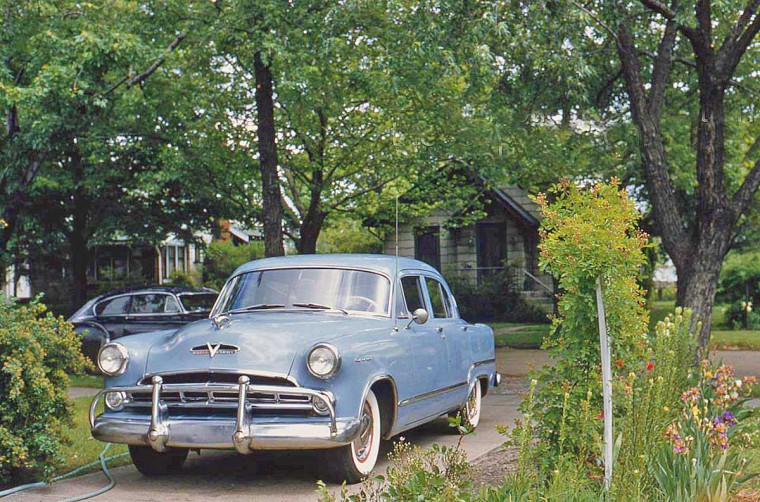 An early-1950s Dodge with a big-city bumper and grille guard.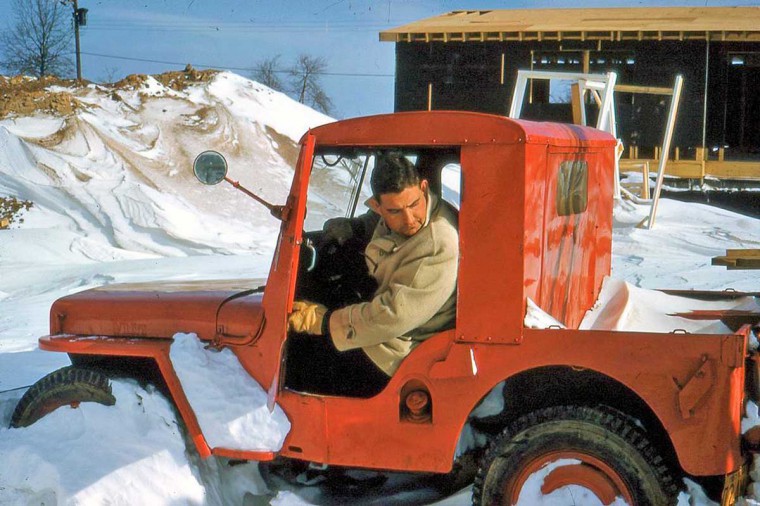 With the post-war building boom ongoing, this Willys Jeep with a hardtop is at a building site.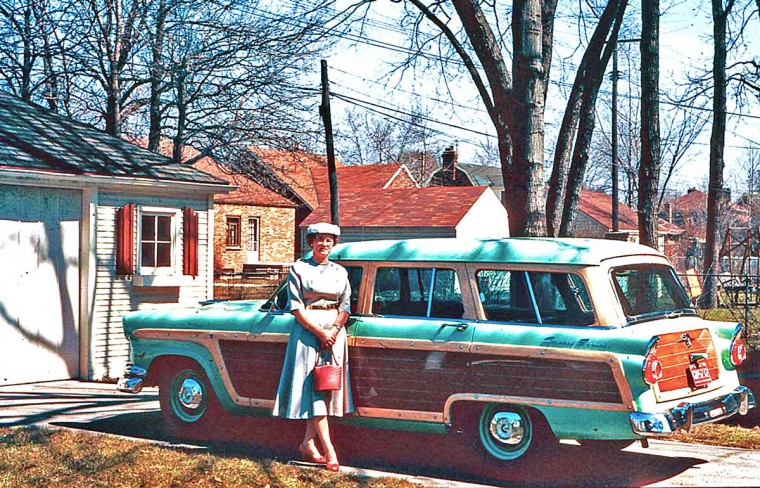 A popular version of Ford's fifties station wagon line is a backdrop for a woman with a red purse.