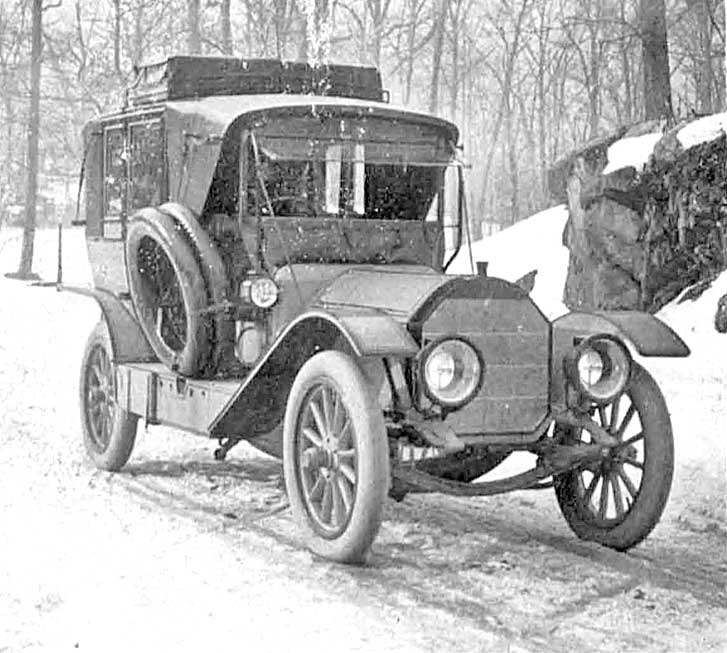 The "Motor" magazine in its March 1910 issue featured this $8,250, 66 h.p. Pierce-Arrow Touring Landau. An example of this sensational automobile was shown at the Madison Avenue Auto Show in New York and attracted quite a bit of attention. The purpose of the new model was for extended touring in comfort while at the same time allowing open air motoring with the rear section of the top folded down.
The roof rack and the "boot" at the rear of the body could accommodate five suitcases. Special storage compartments between the front and rear fenders featured an automatic step that folds down as either rear door is opened. The passenger compartment included a fold-down sink supplied with water by a pressurized tank that is located under the coachwork. Images from the "Motor" March 1910.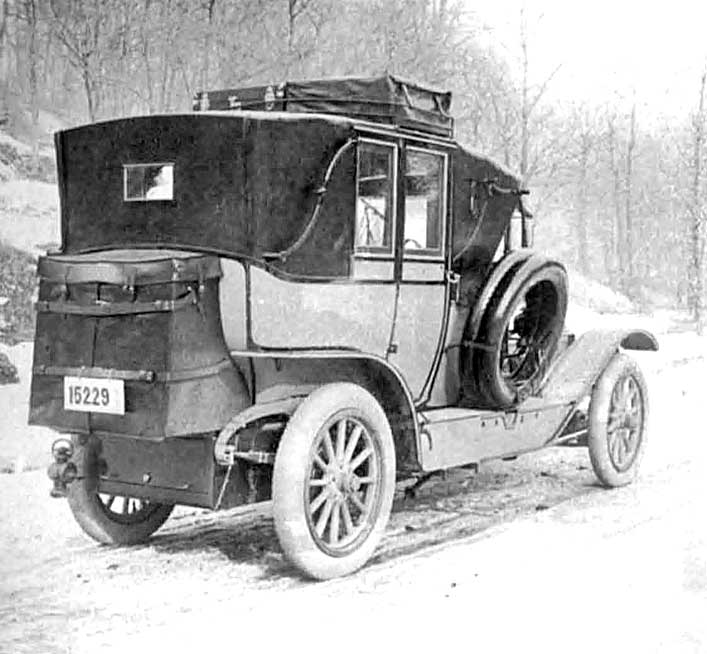 Before There Was GPS
Today's GPS travel navigational devices came on the market about 100-years after some of the first mechanical units were produced. The Baldwin "Auto Guide" used translucent paper in the same way that film is wound in a camera. With a small battery and light bulb is was readable in the dark. Image from "The Automobile" March, 1910.

The Marmon "Yellow Jacket"
The Marmon "Wasp" racing car that Ray Harroun drove to victory in the first Indianapolis 500 is very a well-known machine. The Marmon "Yellow Jacket" that was also raced by Harroun earlier in 1910, was the first of its type and is virtually unknown today.
It was one of two different styles of racing cars Marmon ran in the 1910 season and it won the feature event at Churchhill Downs in Kentucky. It finished second in a race at the new Atlanta track. According to an article in the the "Milwaukee Journal" on Aug 25, 1910, titled: "Made Good Time" the competitive six-cylinder car had set the fastest time in practice so far for the Elgin Road Races. Harroun "Made a time-killing circuit on the eight and one-half mile track in 7:12 and 75-m.p.h.". In 1911, he won the 500 at the same average lap time in the "Wasp".
Can anyone direct us to better photographs of this racing car?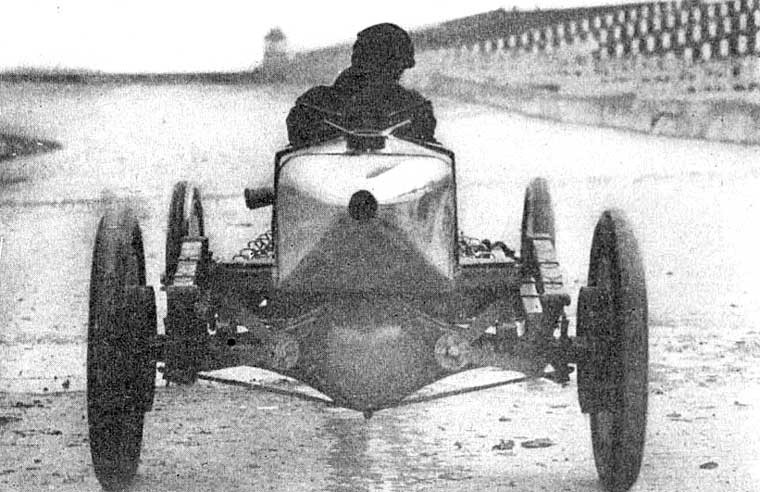 The "Yellow Jacket" on the Indianapolis Track in 1910 – The "Automobile" March, 1910.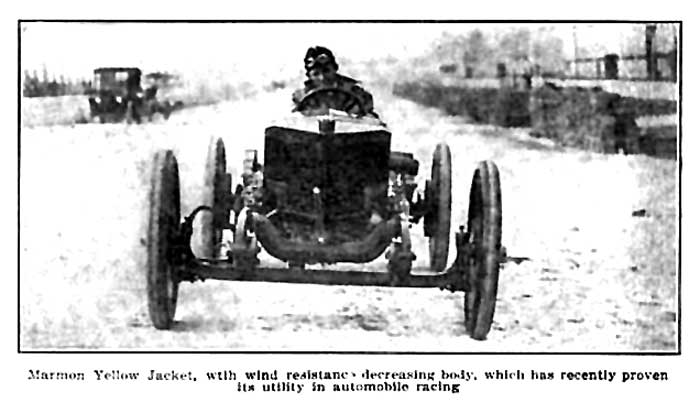 "Milwaukee Journal" August 25, 1910.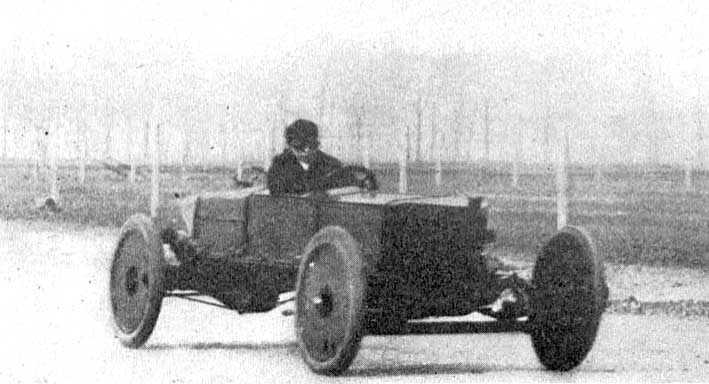 The "Yellow Jacket" being tested early in 1910. The "Automobile" March, 1910.