For number forty in the "Fun Friday Kodachrome Image Series," the lead image shows one of two of Ford Motor Company's biggest attention getters in the first half of the fifties. This creme and pink colored Ford made for a perfect father and son photo opportunity for a Kodachrome moment over sixty years ago.
As is normal practice with this series, we ask our readers to tell us the year, make and model of all of these cars along with anything else of interest in the photos. You can look back on all the earlier parts of this series here. The photos are via Americar.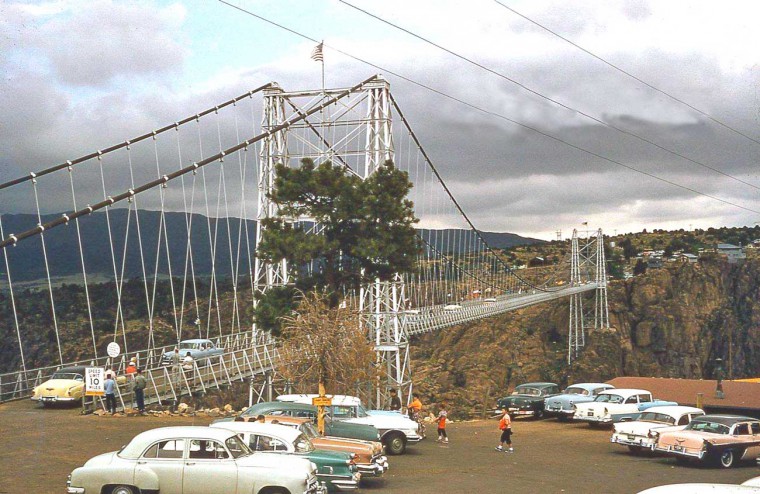 The scenic bridge at the Royal Gorge in CO, makes a perfect backdrop for studying the cars of the era.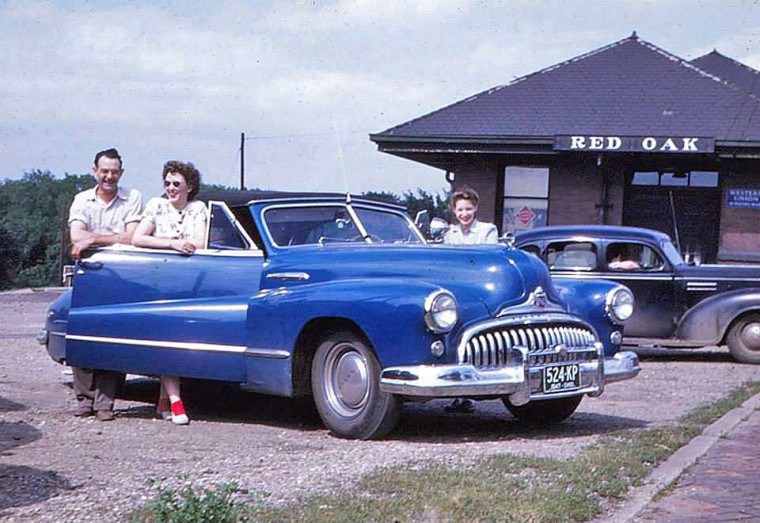 This brilliant blue Buick and its smiling occupants look fine in front of the Red Oak, IA, train station.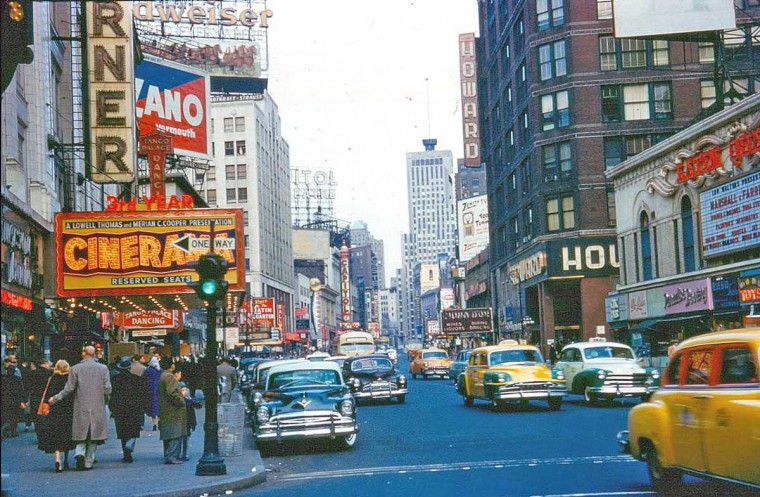 This image was identified as being taken in New York City, tell us anything you can about this scene.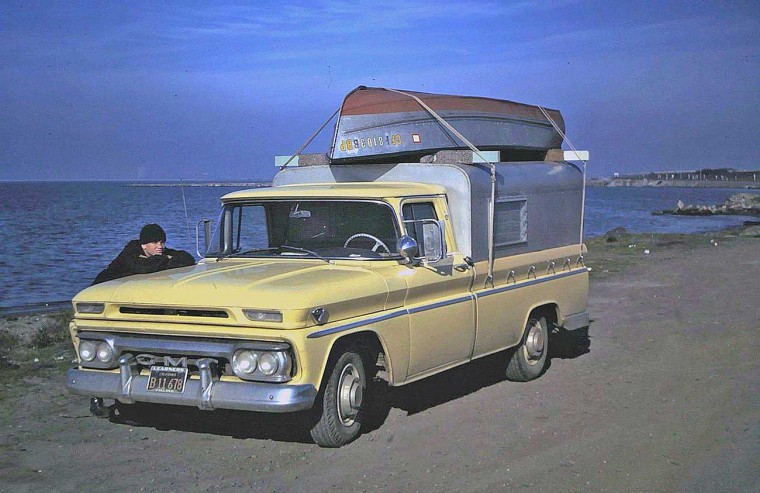 This early to mid-1960s yellow GMC pickup licensed California was no doubt someones pride and joy at the time. Junior, looks a bit bored.