The lead image shows the Frederickson Cyclecar built by the Frederickson Patents Co. at 2231 Prairie Ave, Chicago, Illinois. Clayton E. Frederickson the engineer of the machine apparently designed and patented a number of engines, devices and machines on view here and then sold the patents or received royalties from the manufacture of them.
Frederickson is sitting in the back seat of the tandem machine with an unknown individual in the front. In the late-1920s Frederickson designed a small economy car named the Littlemac for the Thompson Motor Corporation that was manufactured for about five years.
It has been reported that Frederickson built and sold for $375, both the tandem chain-driven machine and the side-by-side belt-driven car towards the end of the cyclecar craze in 1913-'14. A short article (below) tells of the exceptional liveliness and smoothness of the two-stroke powered machine in The Automobile January 15, 1914, issue.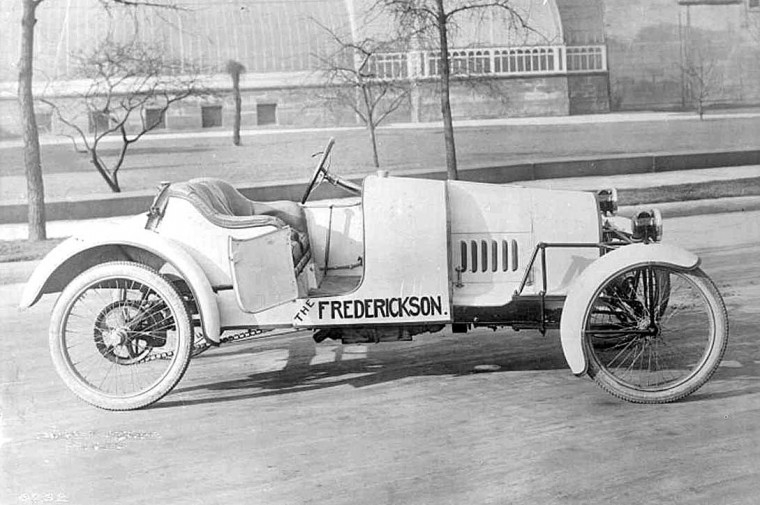 The Frederickson side-by-side belt-driven cyclecar.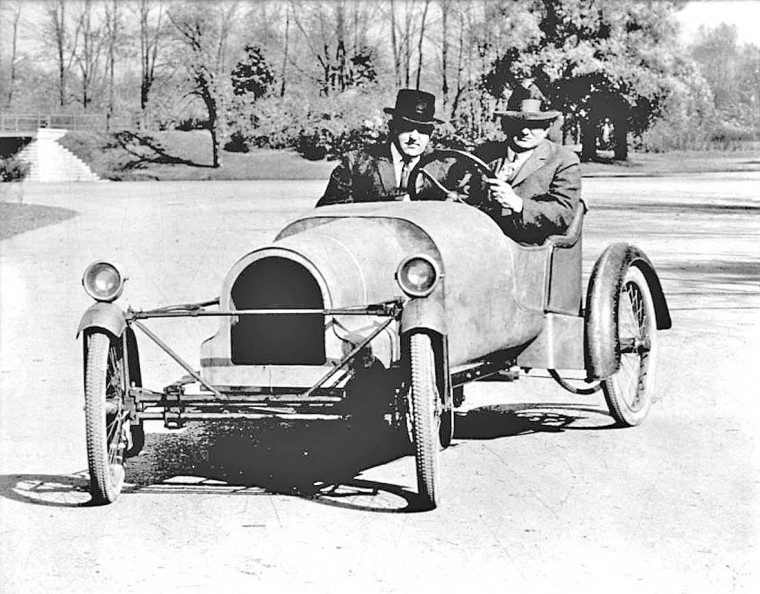 A Frederickson side-by-side belt-driven cyclecar – possibly a prototype with different coachwork.
One of the patent application drawings is included (below) for this unique engine that compressed the fuel and air mixture in its lower cylinder bore and it was then transferred and fired in the upper cylinder. The rest of the interesting drawings for Frederickson's unique two-stroke engine can be viewed here.
You can view other cyclecars posted here earlier. The images are courtesy of the Musser Public Library.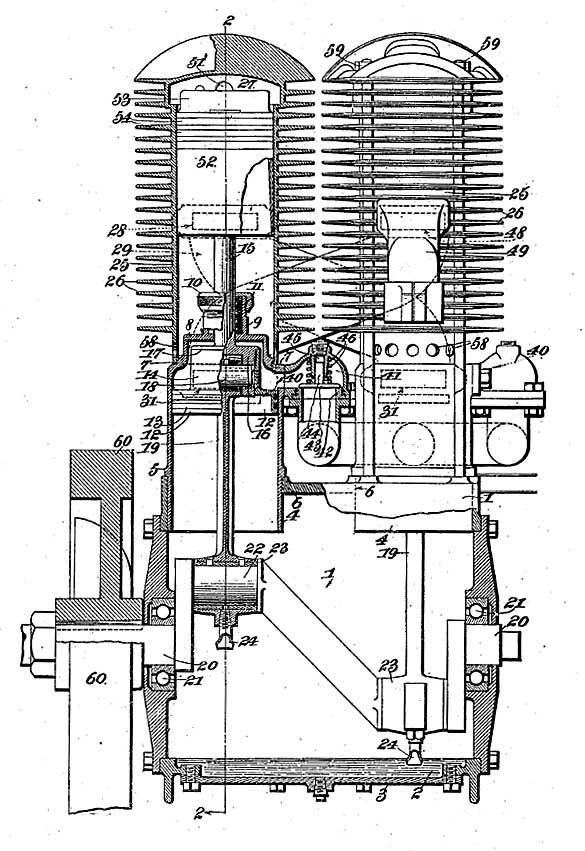 Patent Application drawing (above) dated March 30, 1914 and granted November 30, 1915 – "The Automobile" January 15, 1914 issue (below) describes the side-by-side version of the cycle car.