After Saturday's snowfall had blanketed the entire East Coast, other than here in Vermont, the lead photo seemed to be an appropriate image to start out this post. The location is identified as Columbus, Ohio and the image was taken in 1953. Clean-up operations are underway at this Sonoco service station, and it appears that it is being done the old fashioned way, with shovels. Note the odd color combo on the Buick at the curb.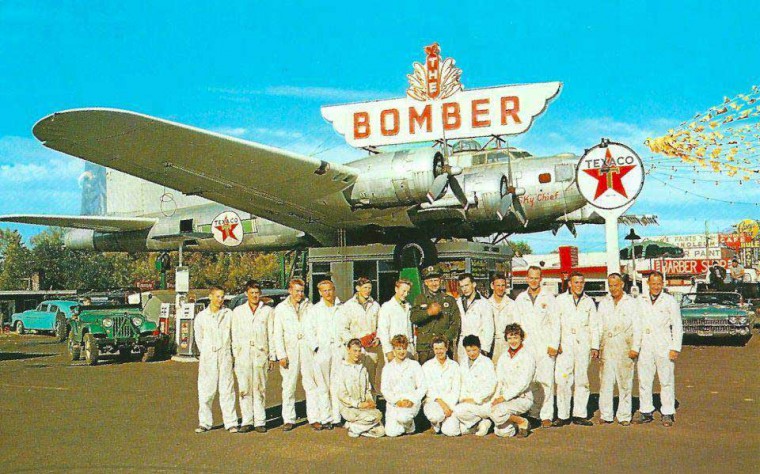 As a follow up on lasts weeks post: A Five Dollar Bet Results in a Flying Fortress Gasoline Station, this second photo was taken in the late 1950s or early 1960s. The Bomber sign is placed over the cockpit and fuselage, the stairways are gone, and the B-17 is looking quite weathered.
Herb a reader, who lived nearby and played in the airplane when young commented: The ladders and access was cut off because of insurance costs and the risk of injury. Most of the dials, switches and wiring, were ripped out as souvenirs over time. Does anyone know if that is Art Lacy standing in the middle with a youthful-looking crew? This image and the lead photo are via Fill'er Up.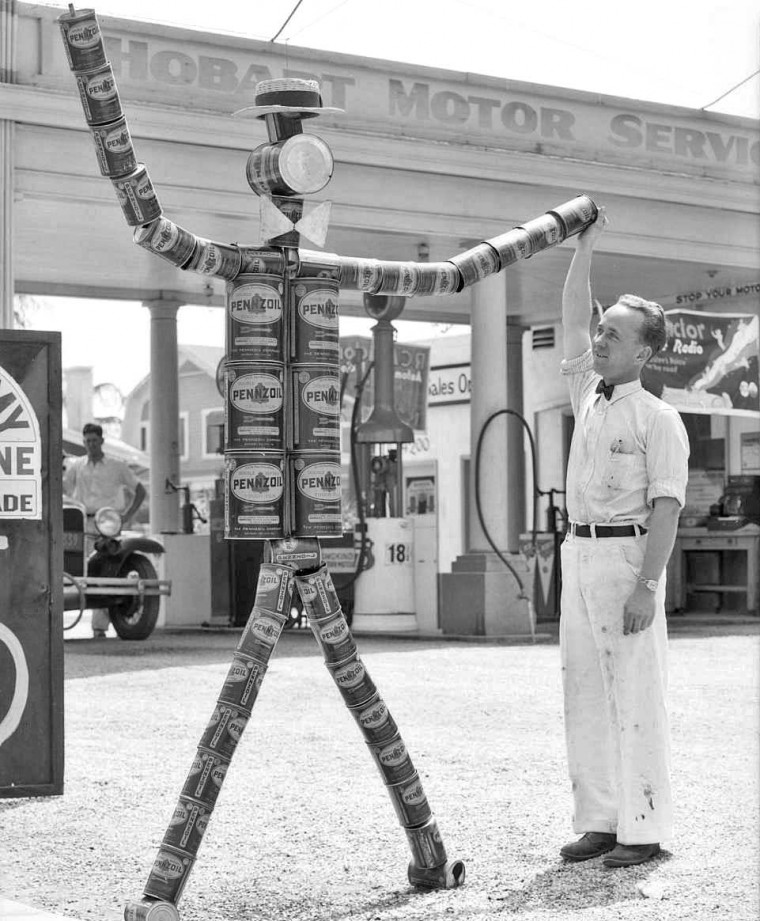 The Pennzoil oil can man was located at the Hobart Motor Service in Los Angeles, California in 1933 and we assume assembled there at the station. While he was well oiled when compared to the Tin Woodman in the Wizard of Oz, he looks quite skinny when compared to one of our other favorites automotive mascots Bibendum, the Michelin Man.
You can also view over 175 other vintage service stations here on The Old Motor. The photo is of courtesy of the USC Libraries.