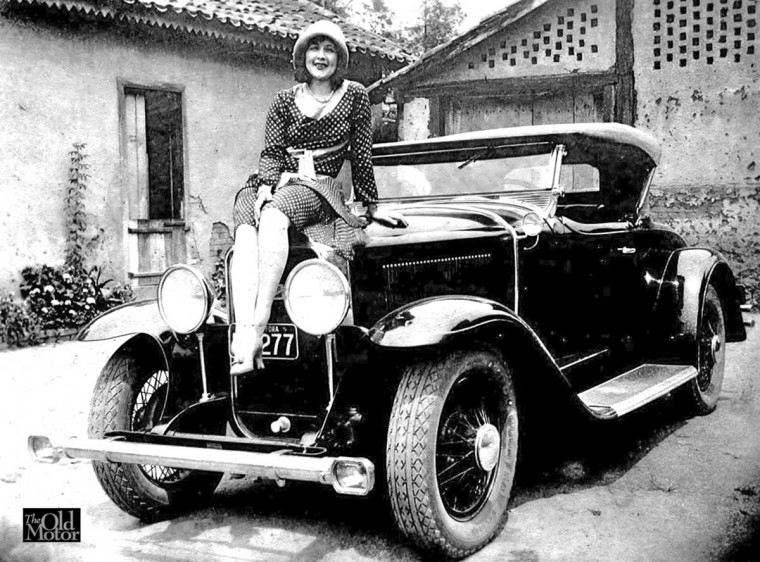 Updated – Mystery solved. Over five years ago, shortly after the start of The Old Motor in 2011, this image taken in South America, courtesy of Jose Marcelo Lemos was posted and we wrote: An attractive women identified on as Miss J. F. posing on top of the radiator and hood of a very sporty 1929 Buick Roadster. She is wearing a polka-dotted dress, high heels and hat, all in the fashion of the times. The Buick is equipped with an accessory bumper with driving lights at either end. Can anyone identify the maker of this bumper?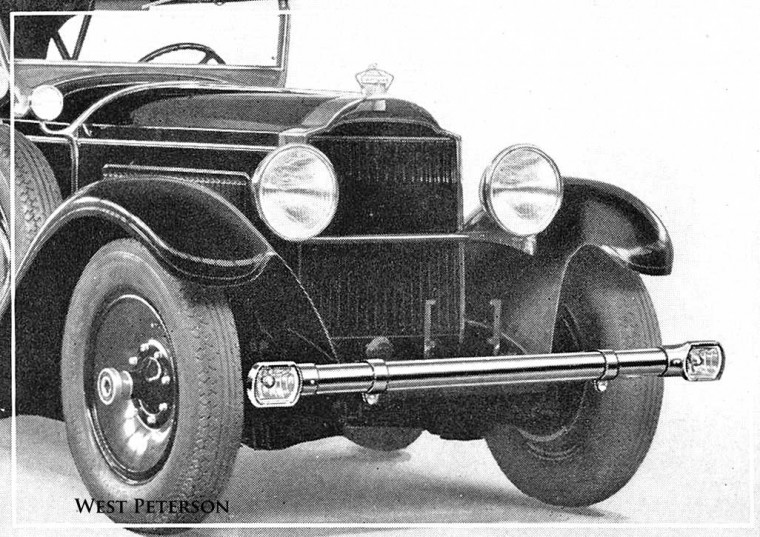 "Packard Bright Bumper: This bumper incorporates a 32-candle light at each end of the 3-inch tubular bar. The lights are very effective but non-blinding, giving excellent illumination. Lights well recessed and protected in bumper"
Fast forward to the other day when antique and classic car expert West Peterson, Editor of the AACA Antique Automobile magazine came forward after finding a Packard Bright Bumper for one of his family's Packards. In addition, West sent several pages from a 1929 Packard Accessory Catalog that included a photo of a 1929 Packard outfitted with one of these bumpers and the (above) caption. It was offered by the automaker between 1929 and '31.
The Buick has the appearance of being a new car, and it also outfitted with a two tube rear bumper as opposed to the three bar bumper that most of the 1929 Buick's are equipped with. West also checked with Bill McLaughlin the 1929 Buick guru, who said "there is no evidence this bumper was an official Buick accessory."
I now have seen this attractive bumper on a Buick, in a period photo of a SSK Mercedes, and now offered by Packard. So the $64,000 question is, who was the maker of these distinctive bumpers?
Update – Thanks to reader Tin Indian, who found a reference to The Bright Bumper Sales Company, we were able to find the advertisement (below) that solves this mystery.
The Bright Bumper advertisement, "Motor Age" November 6, 1928.