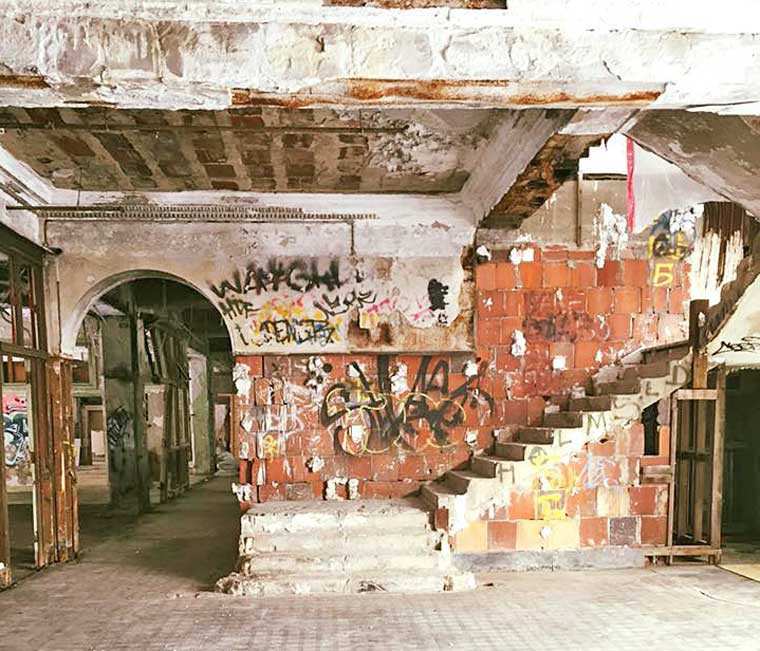 We have been following The Packard Plant Project since late in August of 2014 when Fernando Palazuelo the new owner of the complex announced that he was ready to begin clean up operations. Three weeks ago on January 6th was our last report on the ongoing cleanup of the former Administrative Office Building and how the challenging project was progressing.
Two weeks ago on January 14th, the administration of the project released these photos of Building 13, the former Packard Administration Building with this report: Thanks to the weather and our amazing remediation team from Qualified, the first floor will be completely cleaned out next week.
Daniel Strohl of Hemmings Motor News reported last week: Despite the loss of a major financial backer for his renovation of the once-abandoned Packard plant in Detroit, owner Fernando Palazuelo said he intends to continue with the renovation, aiming to reopen the plant's administration building next year. Take a few moments to read Dan's comprehensive report of the situation at Hemmings Daily here. 
You can look back at our earlier coverage of the Packard Plant here.
      A cleaned up hallway flanked by administrative offices ends at the lobby shown in the lead photo.