It is Friday again and time for number forty-two in the Fun Friday Kodachrome Image Series. Today's lead photo shows two young boys posing in front of a repainted root beer-colored three-window coupe. This popular car is accessorized with: a spotlight, fog lights, clamp on rear view mirrors and fender skirts. This is an easy automobile to identify so tell us not only the year and make, but also the model number and your caption for what these little sidewalk warriors are commiserating about.
As is the practice with this series, we ask our readers to tell us the year, make and model of all of these vehicles along with anything else of interest in the photos. You can look back on all the earlier parts of this series here. The photos are via Americar.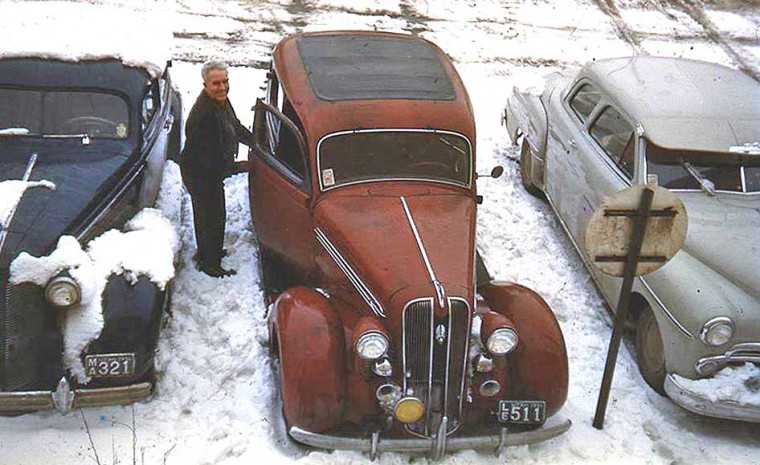 A pair of prewar four door sedans in a parking lot are pictured next to a postwar coupe.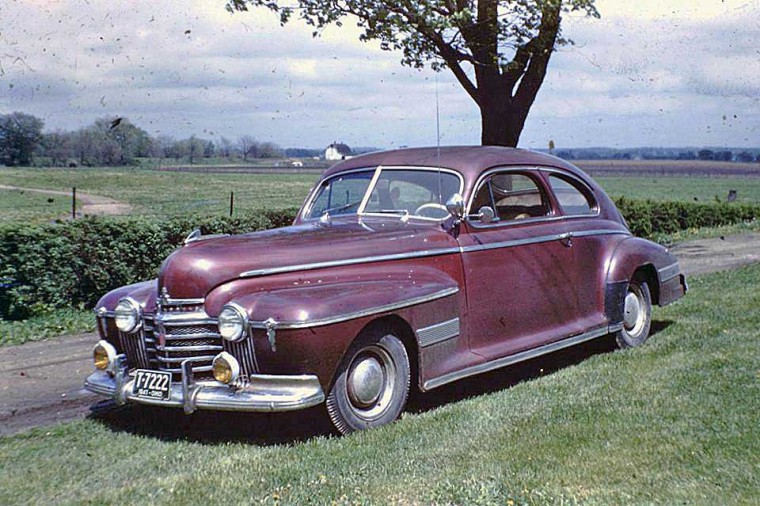 A prewar "aerodynamic" two door sedan or coupe styled by a famous designers studio.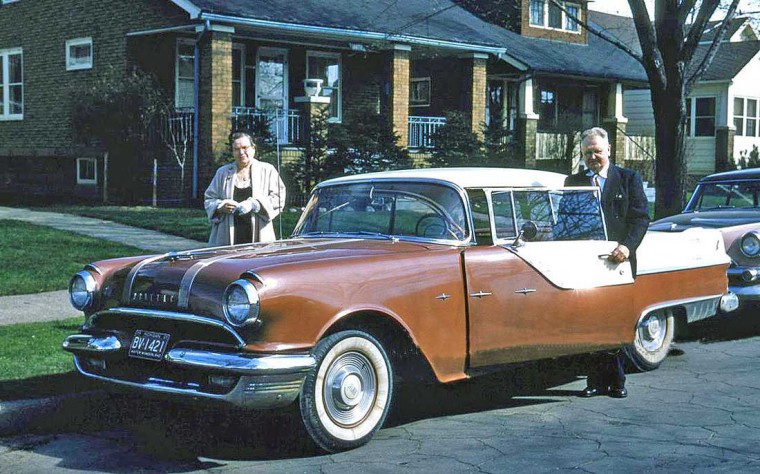 An elderly couple's late fifties two door hardtop followed by a competing automakers product.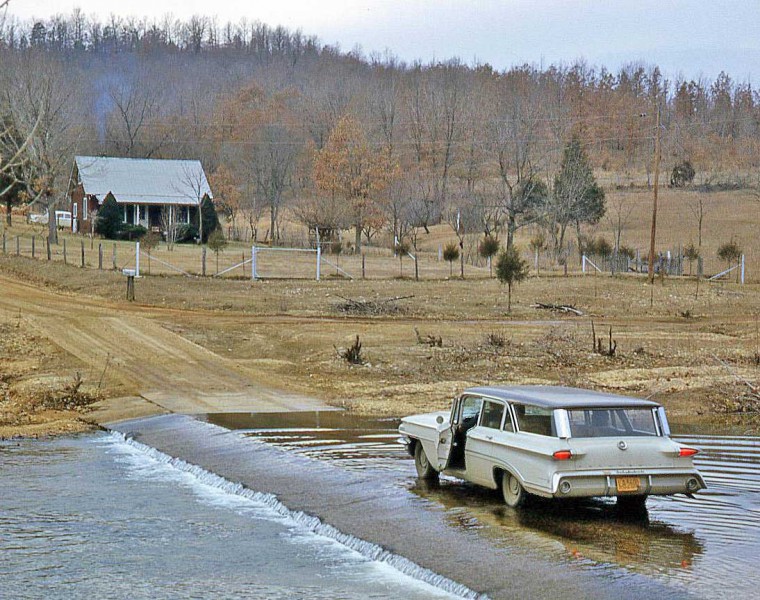 Tell us what year and model this station wagon is and the approximate year of the license plate.