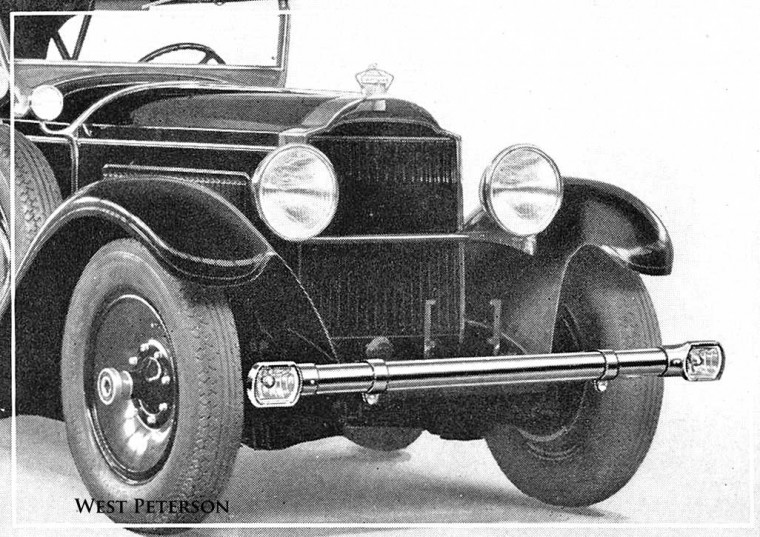 In the recent article: A Pretty Woman – A 1929 Buick Roadster – A Bumper Mystery a great deal was learned about this bumper and lamp combo. Since then reader Tin Indian has uncovered more information that follows, along with the patent for the Combined Bumper and Headlight. Today, it is quite rare and a desirable accessory for classic cars built in the 1928-'31 period.
Albert W. Pattison of Scranton, Pennsylvania, was the inventor of the bumper, and filed a patent for it on August 20, 1925. Earlier on July 15, 1925, the Scranton Republican newspaper reported that Ada Bright and four other investors had filed the paperwork to incorporate The Bright Bumper Company. We assume that the bumper was named after Ada. 
The lead photo shows the "Packard Bright Bumper" in a 1929 "Packard Accessory Catalog" courtesy of West Peterson.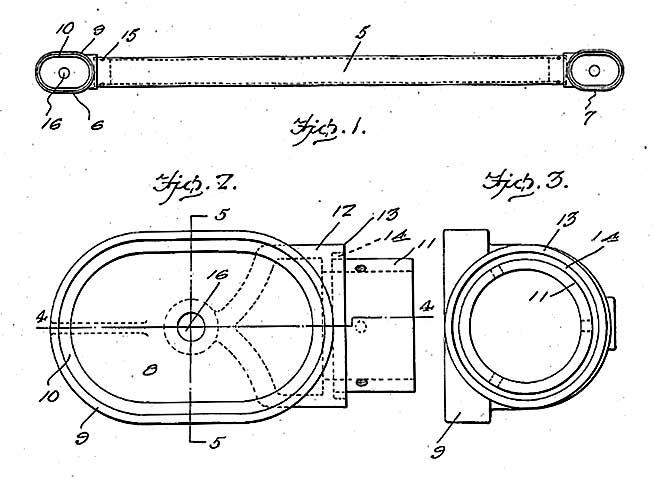 Patent application drawings for the Combined Bumper and Headlight granted to Albert W. Pattison on September 28, 1926, shows the details of the construction of the combined bumper and lamp unit.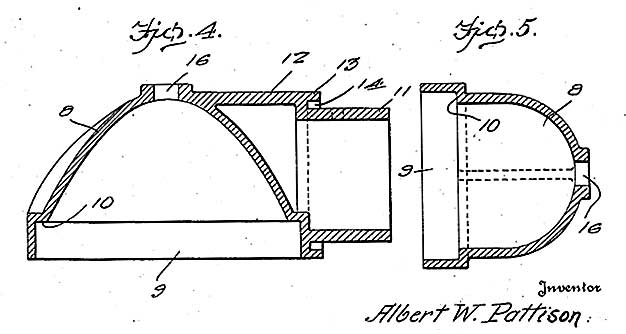 On June 10, 1926, New Castle News published in New Castle, PA, reported that after the Pennsylvania State Highway Department had endorsed the device, The Bright Bumper Company had leased a portion of an old knitting mill… (in New Castle)…. to turn out the bumpers. The endorsement followed a special trip by the inventor Albert W. Pattison, who made a special trip to Harrisburg to demonstrate the 'Bright Bumper' to Highway Department officials. 
The New Castle News reported on October 15, 1926, that a new industry is in operation here although the Auto Bumper Company production can not as of yet meet the demand for over 8,000 bumpers that had been placed….the material used in the bumper is malleable iron….the bumper is offered in a nickel-plated finish along with a black enameled version….the bumper carries a strong appeal to the motorist as it cuts beneath fog….. it is of interest of drivers, who are compelled to drive through curtains of darkness and fog-the bugaboo of drivers.
Further research here has turned up an article that points to the possibility that The Bright Bumper Company might have been unable to get the production facility up-to-speed, sold the design and patent or contracted the manufacturing out to the Warren Tool and Forge Co., of Warren, Ohio. Automotive Industries reported eight months after the New Castle News report above on June 18, 1927, that Warren Tool had introduced the 'Bright Bumper' and the 'Bright Tubular Bumperettes' that harmonize with the front bumper are provided. The 1929 Buick featured in the earlier post may have been fitted with these rear Bumperettes.  
                                                               

"Automotive Industries" June 18, 1927.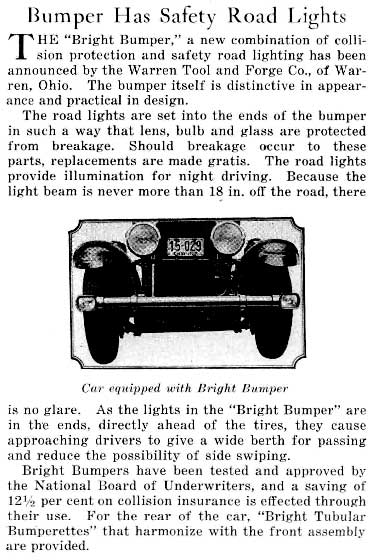 Warren Tool and Forge Co. advertisement in the "Motor" September 1927 issue, was the first of ads found in a number of different auto trade publications over a twelve month period.