Number One-Hundred and Sixty-Seven of the Kodachrome Car Photo Series begins this week with an image of the "Great American Dream" for an average family – a house in the suburbs and a new car. Although this gentleman appears to be uneasy about all the debt he has committed to while he poses with his Plymouth and tree out in front of the family house.
As is the usual practice in this series, we ask our readers to tell us the year, make, and model of all of these vehicles along with anything else you find of interest in the photos. You can look back at all the earlier parts of this series here. The images are via This Was America.
Editors note: We will be taking Saturday off this week and will return again on Monday morning.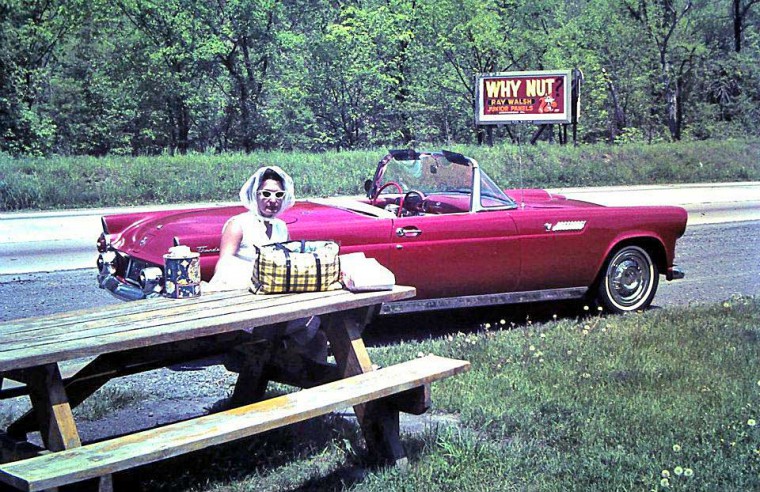 Time for a 1950s roadside picnic and a rest for a two-seat Thunderbird.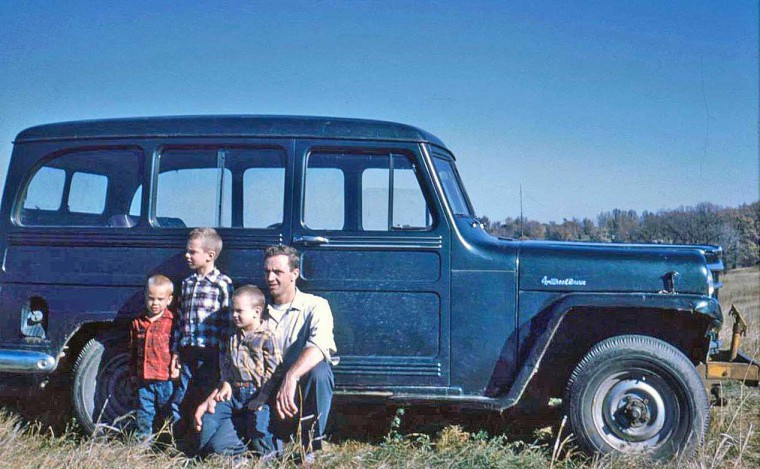 Dad and the boys pictured with a Willys 4-Wheel drive Station wagon.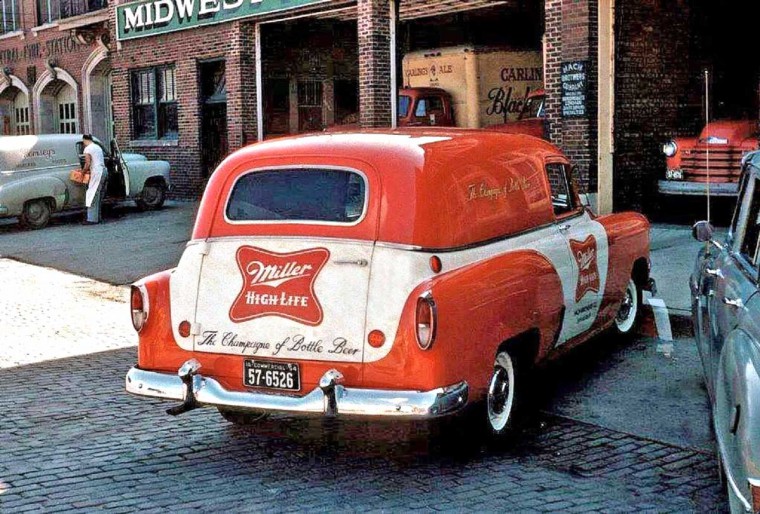 This Hach Brothers Chevrolet is about to deliver a load  Miller "High Life."