It has been a while since last checking in with Patty Allison at Imbued with Hues. She is a photo restorer, who also does exceptional colorized images from period photographs and enjoys scenes that include cars and trucks. Patty spends the time to research and find original paint chips of the hues that were offered on the vehicles she colorizes whenever possible to provide an authentic representation of what they could have looked like.
This Standard Oil Co. SOHIO service station in the lead photo was apparently celebrating a Grand Opening under new ownership (note all the old oil stains). The cardboard boxes stacked around the office and also at the pump islands were filled with free giveaways to build customer satisfaction and to keep them coming back. Tell us all about the makes, models and years of the cars in this image that interest you.
View more of Patty Allison's work at Imbued with Hues and here on The Old Motor.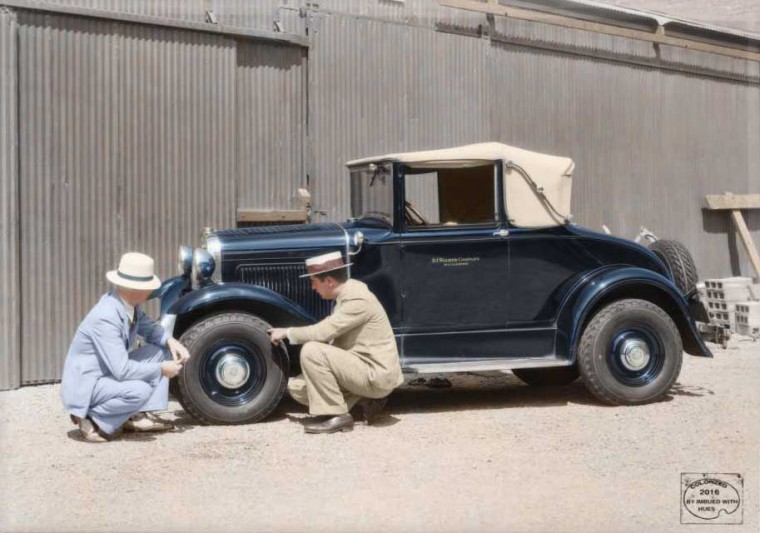 This image of a 1930 Model "A" Ford owned by the P.J. Walker Company, Builders in the Los Angeles area was one of two photos of the car taken in 1932. The fifteen-inch diameter "Air Wheels" and low pressure 7.50 x 15 tires were offered by the Goodyear Tire and Rubber Company in the early thirties.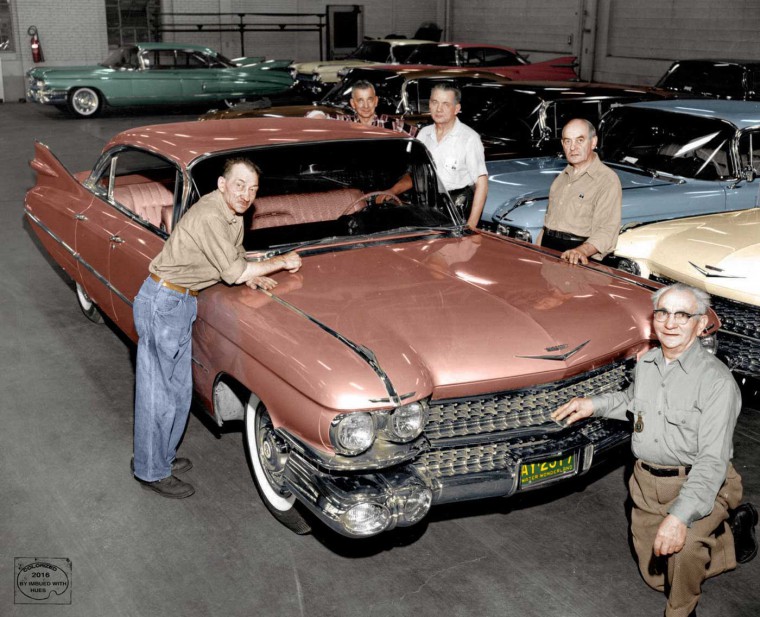 This is quite an interesting and large garage full of 1959 Cadillacs. The four-door hardtop in the foreground has a Michigan license plate, and the older gentleman in front of the car wearing a Cadillac badge appear to identify this as a photo taken at one of the auto makers facilities. Can you tell us more?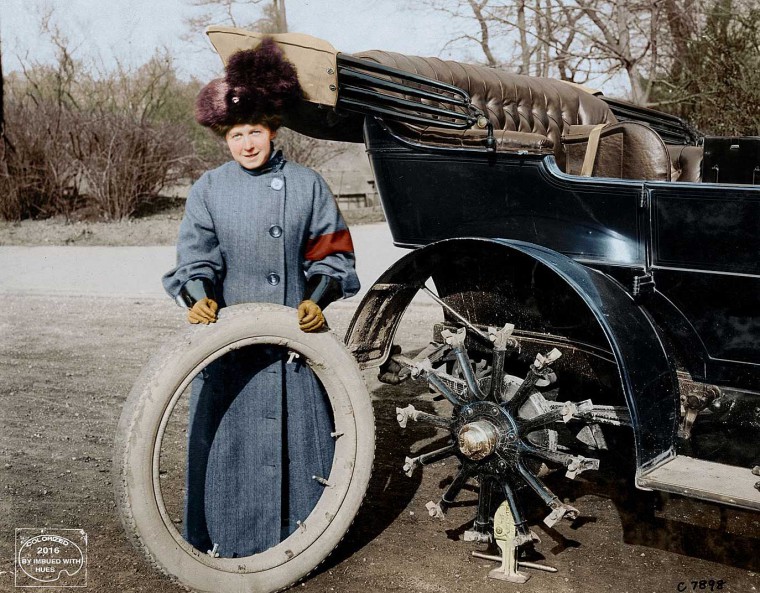 Here we see an image of racer and female automobilist, Joan Cuneo, changing a tire on her 1908 Rainier during the 1908 Glidden Tour. Who can identify the maker of the unique rims and wheels on her car?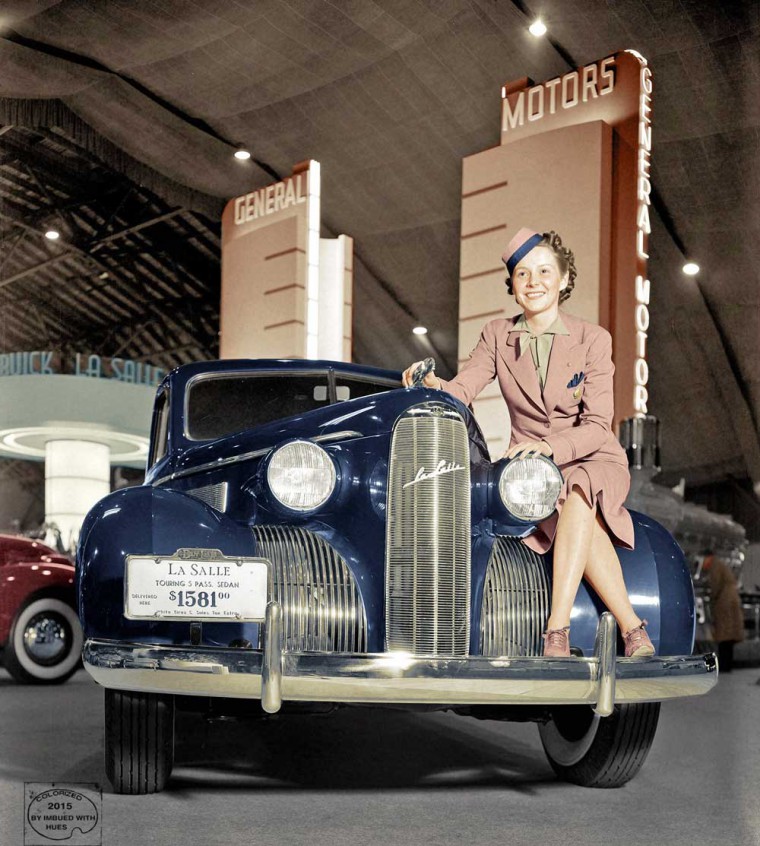 General Motors and all of the automakers set up elaborate exhibits in 1939 at the Worlds Fair that was also referred as the Golden Gate International Exposition. It was held on Treasure Island in San Francisco Bay that was constructed for the occasion. This 1939 LaSalle Touring five-passenger sedan was one of the automobiles in the GM exhibit.