It is Friday once again, and we are back with number forty-five in the Kodachrome Image Series. Today's lead image shows a family of five and the dog at an Esso filling station. The Mustang must have been quite cramped with the family and Fido on board. The car is being filled with Esso "Extra" that used on "Put A Tiger In Your Tank." Take a minute and watch one of the original Esso "Extra" commercials with the animated tiger. Tell us all you know about the Mustang.
As is the usual practice with this series, we ask our readers to tell us the year, make, and model of all of these vehicles along with anything else of interest in the photos. You can look back on all the earlier parts of this series here. Four of the photos are via Americar.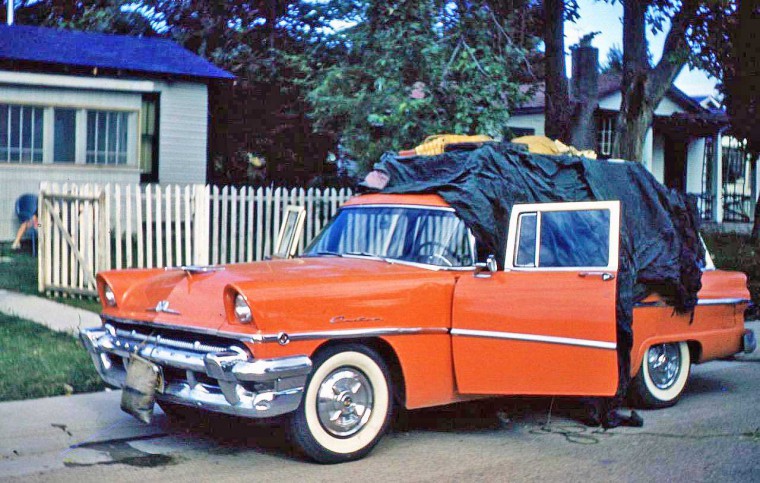 Going on a trip with your station wagon in the fifties took more than a few minutes to pack and unpack with one of these roof racks. Many were covered with a tarp that was held down on by the contents and a rope.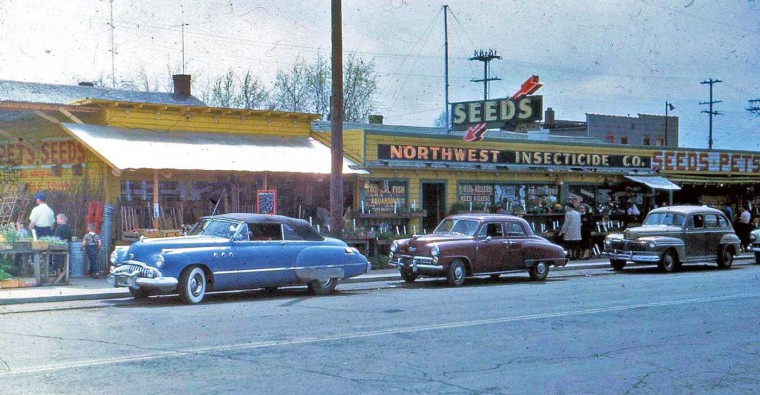 Step right up and get your seeds, pets and DDT at the Northwest Insecticide Co.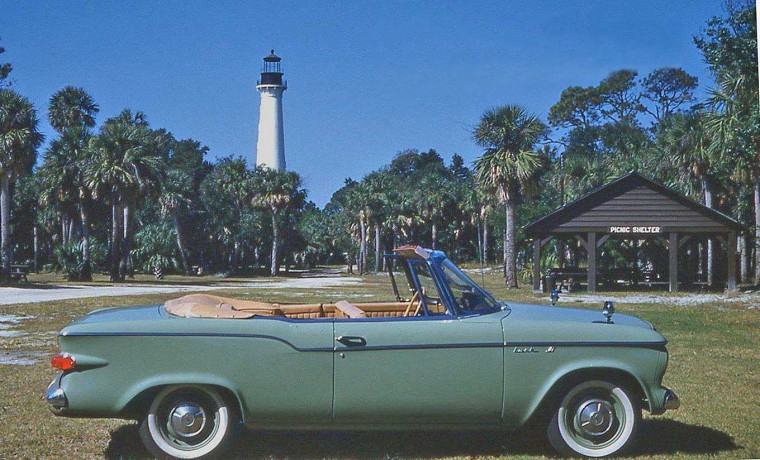 Someone was quite proud of their Studebaker convertible and photographed it at a scenic lighthouse.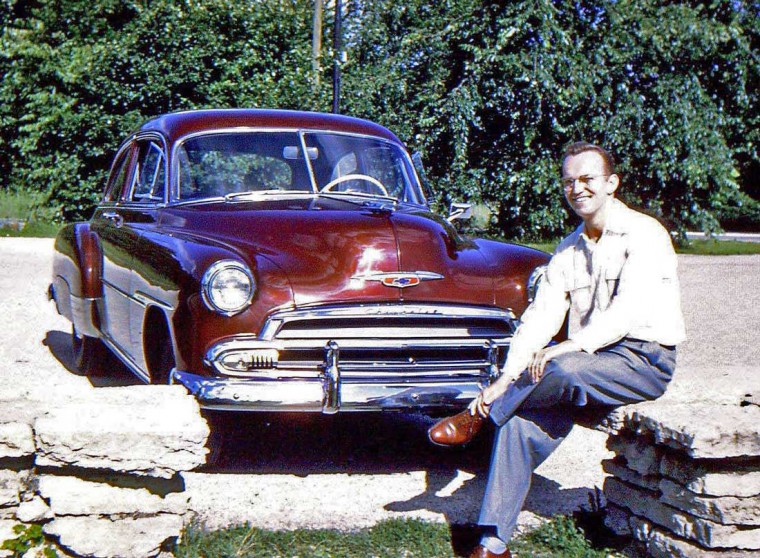 This is a very shiny Chevrolet that may have been close to new, note the shoes that almost match the color of the car.