By Hampton Wayt:
Updated – Automobile designers have long turned to aviation for inspiration, and today's mystery car is no exception. Wearing 1930 Ontario dealer license plates and parked in front of a Buick-Pontiac dealership, this finely constructed fender-less roadster displays many interesting airplane styling cues.
Immediately noticeable is the pointed "sweep panel" decoration and two-tone paint scheme, resembling that found on the Dutch KLM Koolhoven F.K. 40 airplane (see below) introduced two years earlier in 1928. The car's conical hood vents and rear fin certainly speak to airplanes as well, although the shape of the entire tail of the car (as can be best determined from this singular photograph) appears to be inspired directly by Sir Henry Segrave's 231.45 mph "Golden Arrow" land speed record car (see below) of the year before.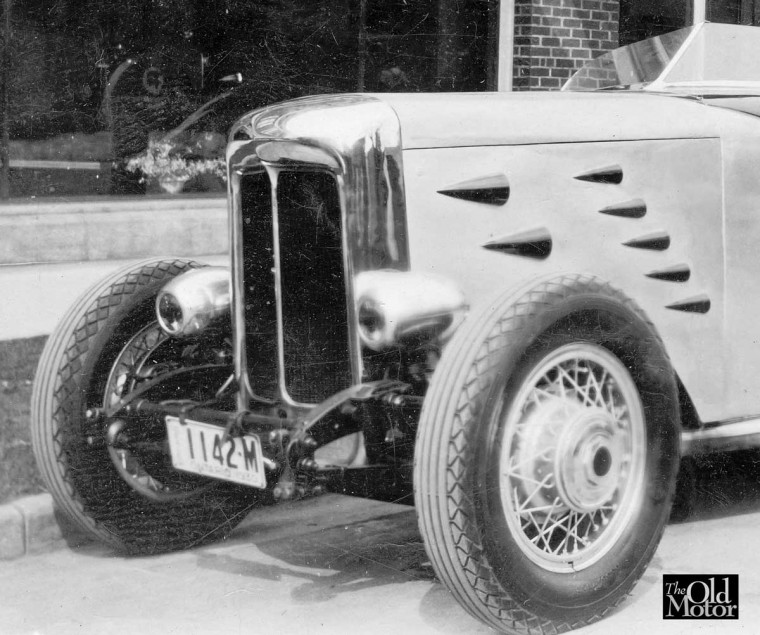 Custom grille shell and Edmund & Jones Model 20 "Torpedo" headlamps give the speedster a futurist look. Frame details, springs, shock absorbers and hubcaps suggest it may be based on a Buick?
Sitting prominently under a 1930 Pontiac "Big 6" advertising sign, the car features no apparent Pontiac badging. The chrome grill, however, does appear to be a modified 1930 Pontiac shell—its sides rounded and smoothed out in order to flow into the hood. Teardrop shaped chrome headlights as well as chrome exhaust pipes nicely accent the grill.
The reverse of the photograph offers some possible clues as to the car's origins. It mentions that the vehicle is in the "South Bay area" and offers an address that may read "316 North Resco." Also found is the note: "This is very good of Frank but you can't see our name its just at top of snap."
Too bad for us! But perhaps one of our readers can identify the car and the dealership?
Update – A photo and details have been added at the bottom of the post th show one of the "Maytag" children's cars that appear to have been influenced by the mystery car.
View Hampton Hayt's earlier work here on The Old Motor.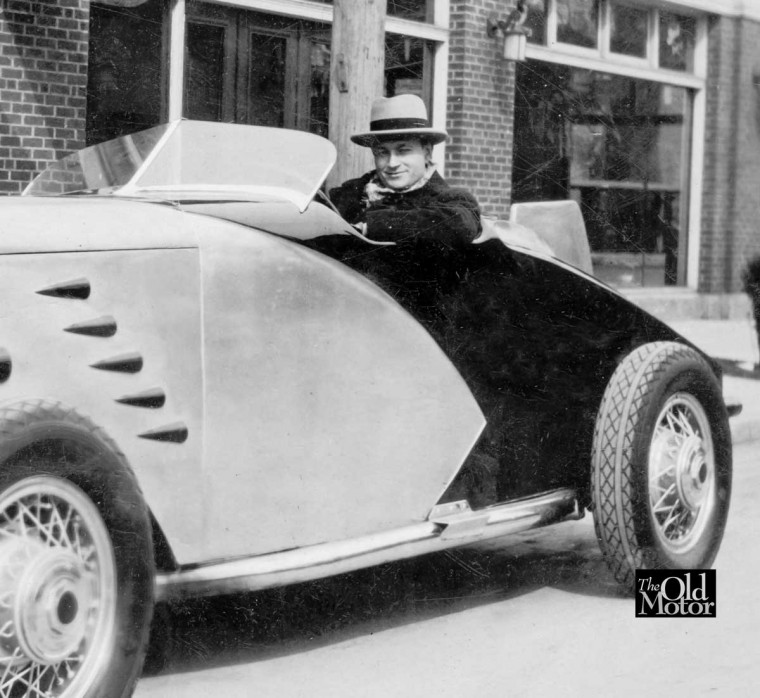 Close-up shows inset "sweep panel," tasteful windshield, side pipe, step plate, and tail fin.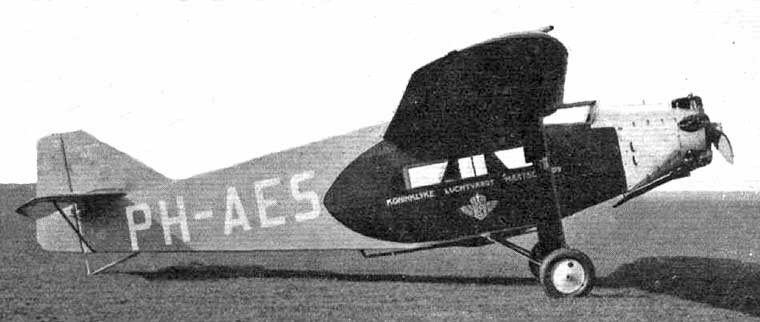 Flight magazine image above of a Dutch KLM Koolhoven F.K. 40 airplane in the Febuary 14, 1930, issue shows a similar design and paint scene.

. 
Model below of Sir Henry Segrave's "Golden Arrow" land speed record car and tail fin.                                                               

.

Contributor Robert Cunningham commented about the "Maytag" children's cars were built from around 1932-'34 through to 1941. The photo of one below is courtesy of Miner Descent. The styling of this little car, built between two to three years later apparently was inspired by the mystery car.