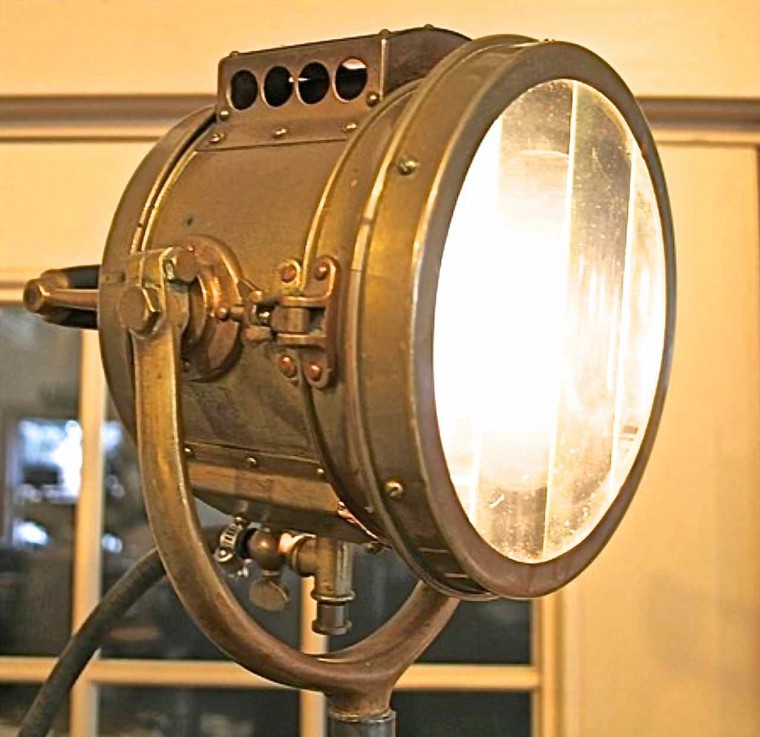 After a powerful wind storm went through here last night we lost both the power and internet services. The Old Motor is located out in the country, and to get internet service means a long trip into town. Hopefully, it will be restored today, but if not I will make the trip and post your comments tomorrow and we will be back with a new post as soon as possible.
The lead photo shows the Rushmore search light used here for illumination during a power outages.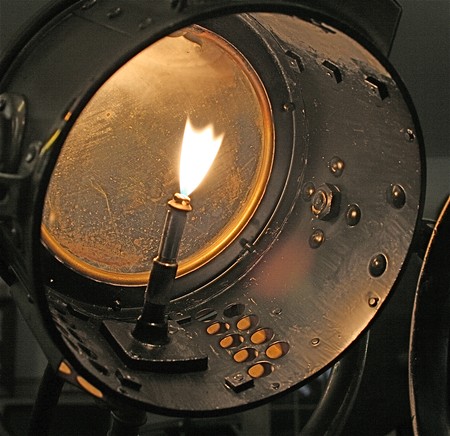 View of the burner, flame and the silvered glass reflector. 
Our home and shop are in the country and we heat with wood stoves, water is nearby so all we really need is light to get by. You will have to excuse the third world construction techniques, but this is what gets whipped up in about 10 minutes here when the power goes out. Work can still go on in the shop using this and then the rig is later wheeled it into the house at night, it illuminates one room very well and you can even read using the light it gives off.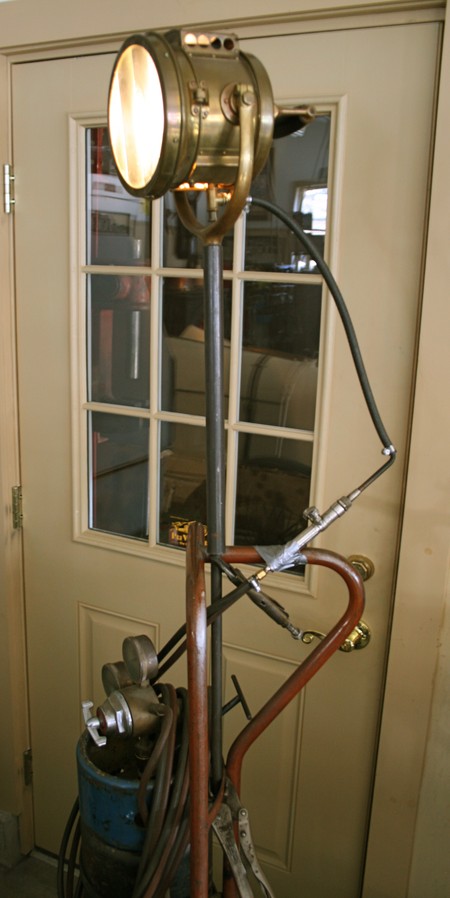 So if you have a set of welding tanks all you need to do is use your tank, regulator, welding torch, a length of rubber hose and hose clamps to connect your acetylene to the lamp. Back the regulator down to one psi and light the burner, then adjust the regulator until you get a nice white flame. If the burner is hissing you have the pressure too high. The tank is strapped to a hand truck, and with a piece of steel tubing, a rod and a couple of vice grips the lamp is mounted above it. Remember only try this with parental supervision and use common sense and it will work just fine. 
If you want one for your very own, look around at swap meets for a fork-mounted fire truck search light. They will work the best as you can swivel them around and also adjust the angle.
Learn more about acetylene gas auto headlamps and generators, and the top-of-the-line Solarclipse lamps here.