It is Friday once again, and we are back with number forty-six in the popular Kodachrome Image Series. Today's lead photo shows a business that, ahem, you could really clean up in. This colorful promotional photo of a "Tiny Tot" Diaper Service panel truck has that crisp and clean look that a mom could identify with. Don't miss the mascot above the windshield, and do tell us all about the truck.
As is the usual practice with this series, we ask our readers to tell us the year, make, and model of all of these vehicles along with anything else of interest in the photos. You can look back on all the earlier parts of this series here. Four of the photos are via Americar.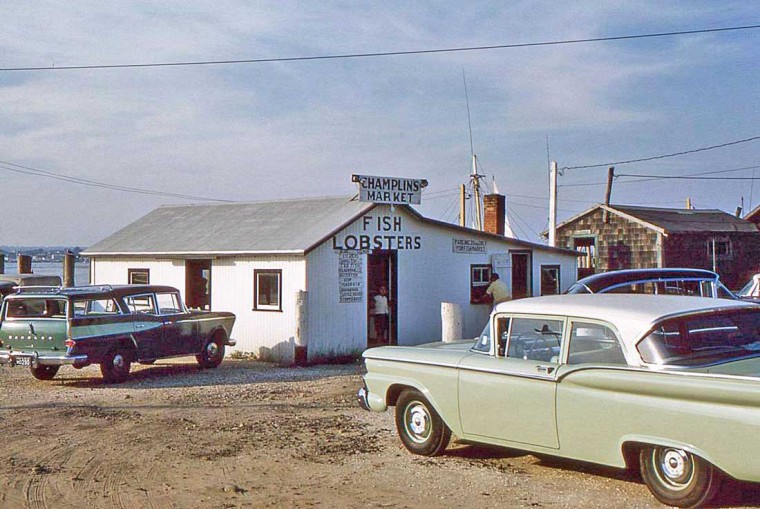 This 1950s image of a coastal scene with a fish and lobster market.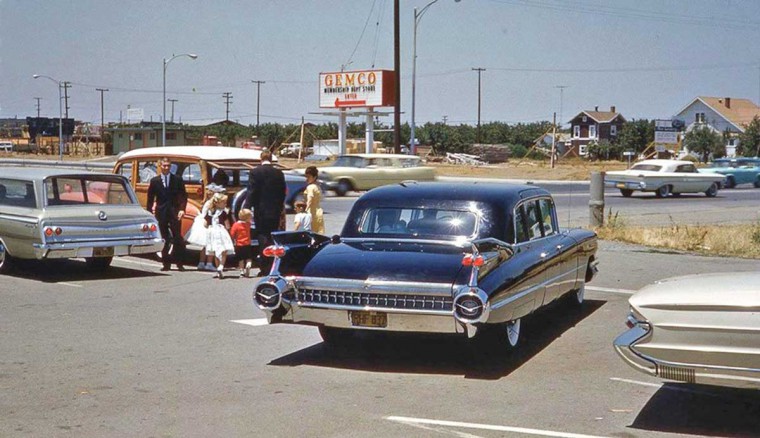 What at first looks like an Elvis sighting appears to have been a wedding party on the move.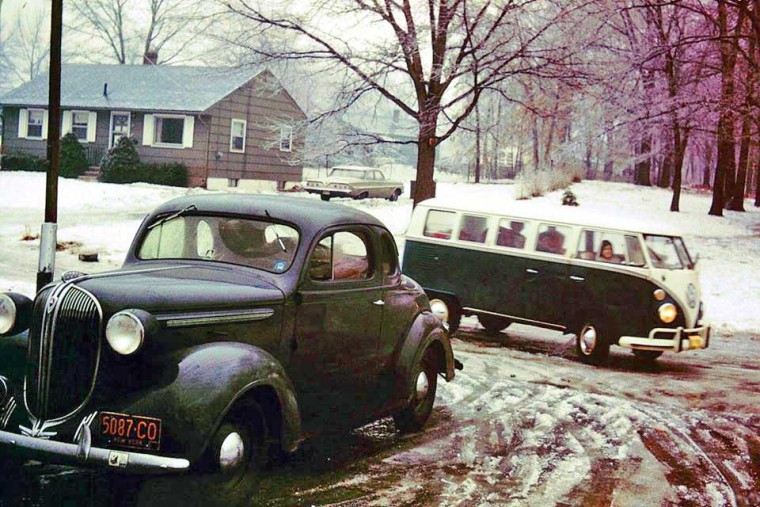 Vehicles from the 1930s and the sixties in a winter setting. Note the WWII gas rationing sticker on grandpa's plain Jane Chrysler Products coupe.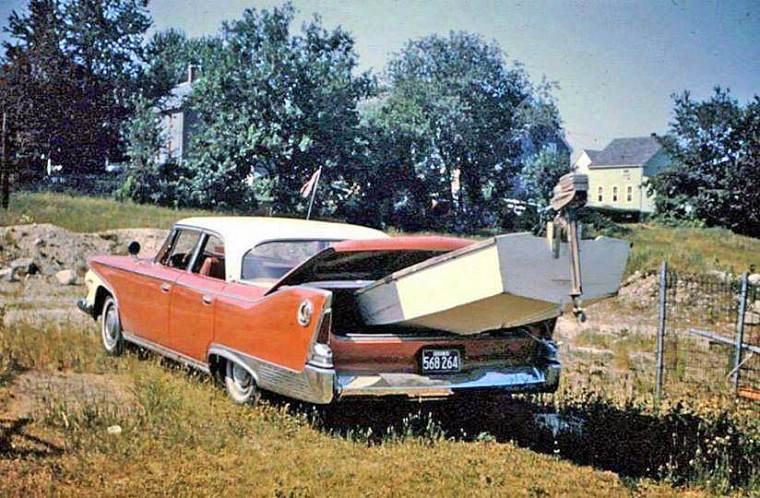 This photo shows just how large the trunks of big American sedans were in the late-1950s and 1960s.