Today's lead photo is dated 1931 and shows a Mack Sennett girl driving a miniature car and a gentleman riding on an extra seat on the back. The pair were part of a series of promotional images taken for the Pacific Goodrich Rubber Co. at the time. The little automobile appears to be one of a batch constructed either for Sennett or Hollywood in the 1920s.
The West Coast division of B.F. Goodrich had a large office building and testing facility at Olympic and Goodrich Boulevards, in Los Angeles and aparently was in charge of all sales in the west. All of the photos were taken in 1931 at a time when Goodrich was feeling the ill effects of the very depths of the Great Depression and was trying to spur sales.
The images are courtesy of the USC Libraries.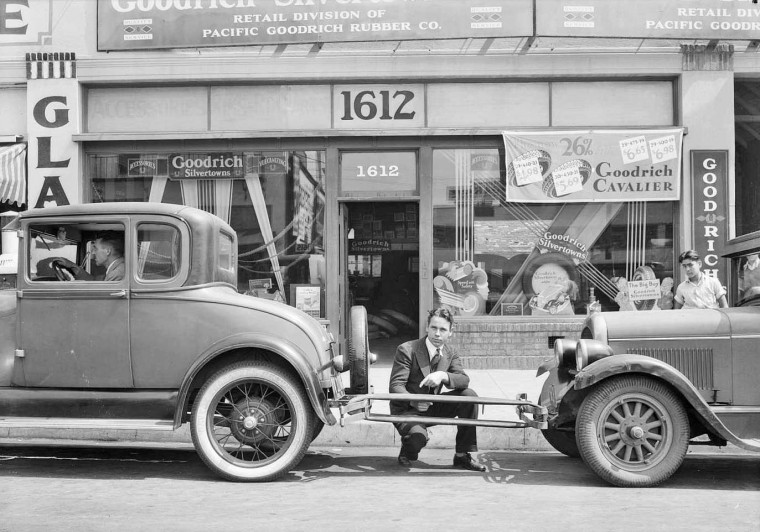 This image was taken at a Goodrich Tire store located at 1612 North Cahuenga Boulevard in Los Angeles, and was trying to show the public just how strong a Goodrich tube could be.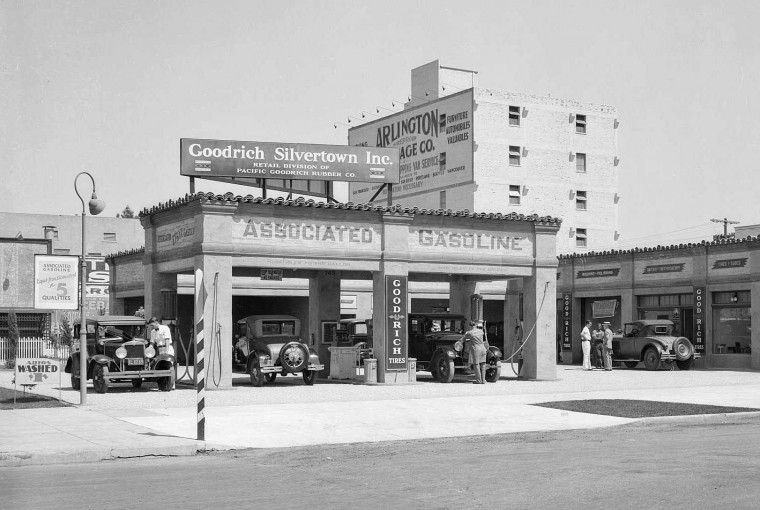 As this photo shows a Pacific Goodrich Rubber Co. service station and tire store at 4th Avenue and West Washington Boulevard, in Los Angeles. The company may have established other such facilities at the time.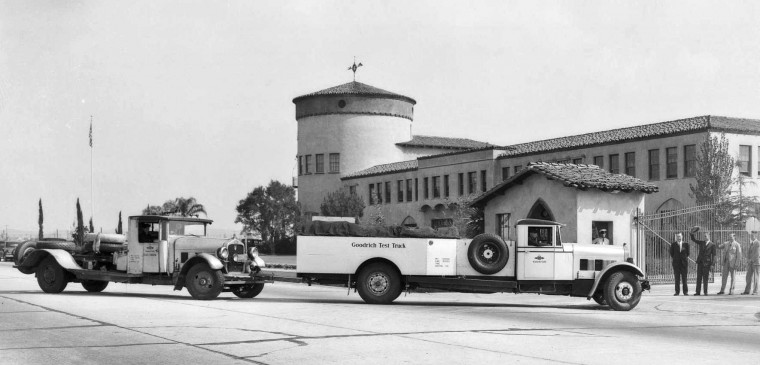 This set of photos shows Goodrich Test Truck towing another White truck that appears to have been doing the actual testing. Note the cover over the tires in the lead truck to keep what Goodrich was testing out of the view of competitors.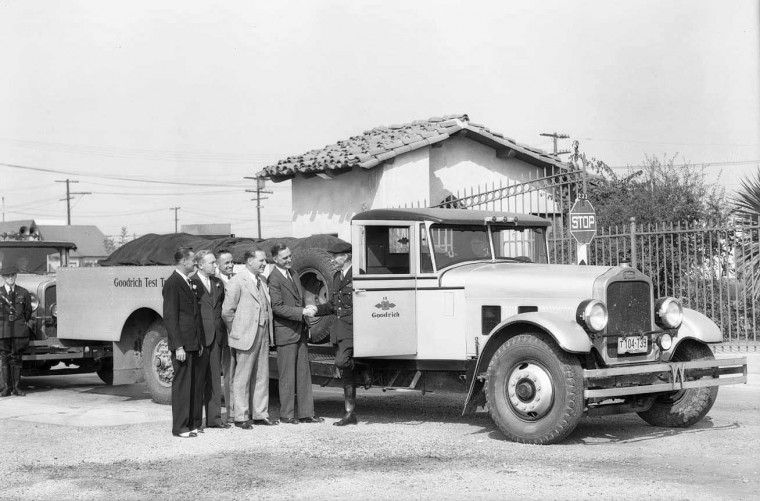 Ralph DePalma, second from the left below in a miniature Rickenbacker after a children's car racing event in the mid-1920s in the Los Angeles area. This baby Packard may have been a cousin to the car in the lead image.