It is Friday once again, and we are back with number forty-seven in the popular Kodachrome Image Series. Today's lead photo shows a trio of young women posing for a photo on a large combination bumper guard and front end protector on an Oldsmobile convertible. The cardboard and wire tourist trap banners (pre-bumper sticker) tell us they were on a trip in the Southwest.
As is the usual practice in this series, we ask our readers to tell us the year, make, and model of all of these vehicles along with anything else of interest in the photos. You can look back on all the earlier parts of this series here. The photos are via Americar.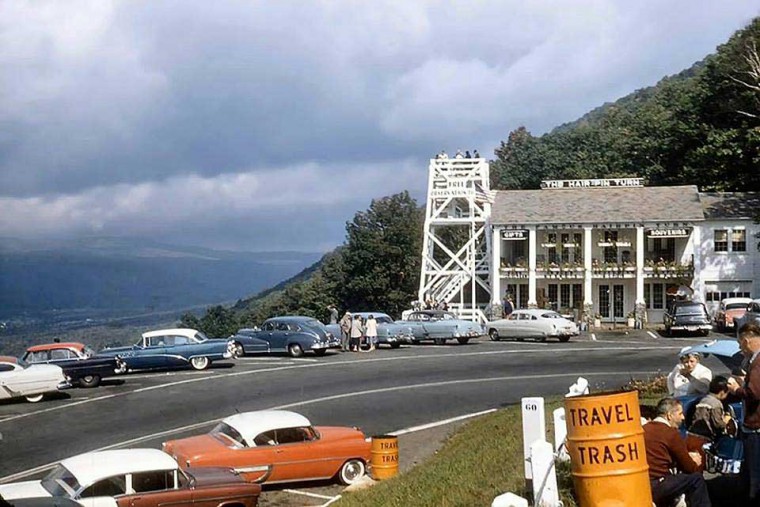 The Hairpin Turn looking north on the Mohawk Trail (Route 2) outside of North Adams, MA. The scenic highway crosses the entire northern portion of the state between Boston and Williamstown.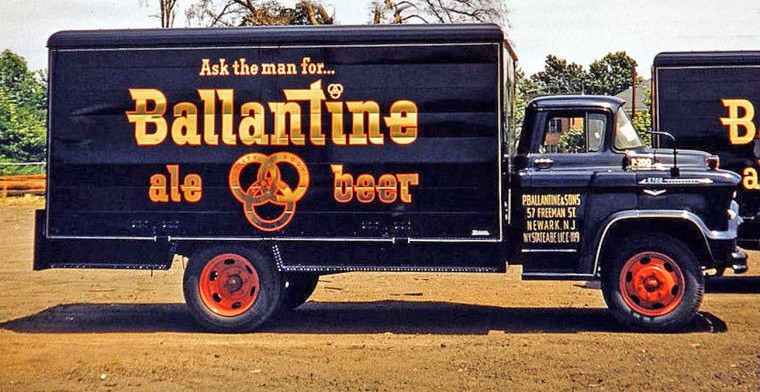 This is the second Ballantine Ale image

in this series that shows the Brewer's use of gold to help sell its "Brewers Gold".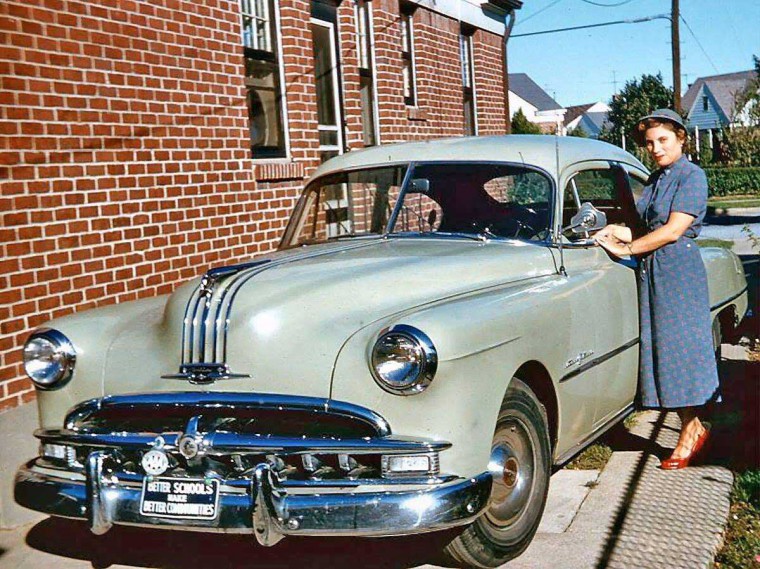 The "Better Schools" front plate leads one to believe this woman might have been a school teacher.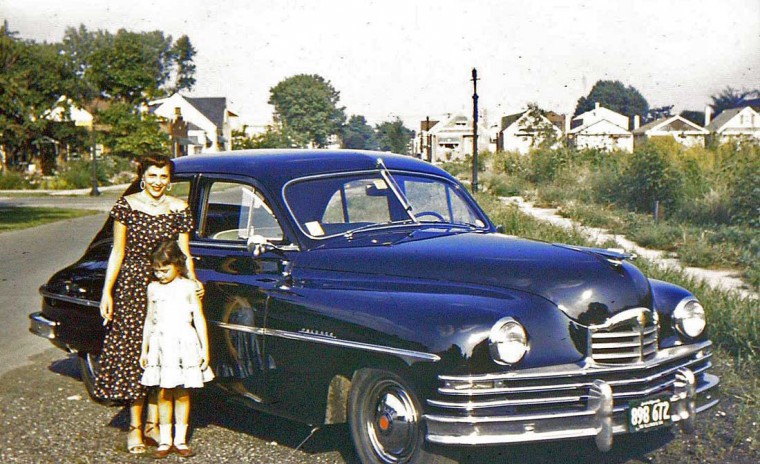 This Packard sedan was built during the era when "bathtub" styling was popular.