The Michael J. Semas Collection consists of unique images of the California Central Valley along with some taken out of the region and in other parts of the country. Most all of his postcards are unique and tell a visual story.
This set starts out with a lead image of a boiler tender at some sort of a mill or business relaxing in his shop-made rocking chair. The chair is built of dimensional lumber, padding, and possibly burlap bags that are held on with strips of metal and nails. To the right is his pride and joy, a circa 1907 "Camelback" Indian single-cylinder machine. One would think he built the chair to rest on outside while escaping the heat of the boiler room.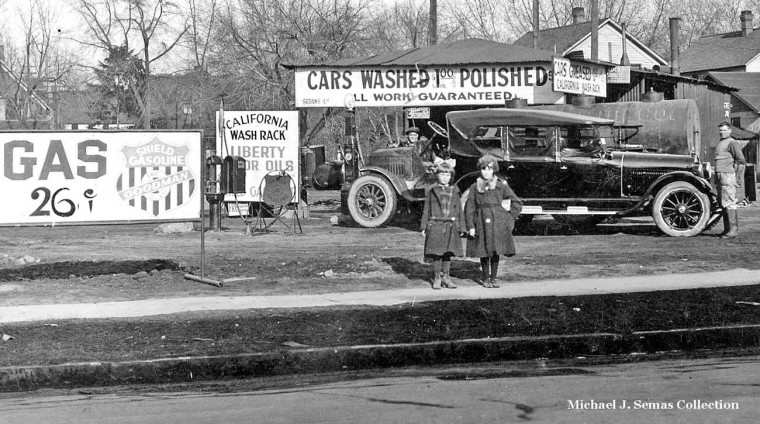 Here we have what looks like a circa-192o low-budget filling station that washed, polished and greased cars. The 26-cent a gallon gas that although it seems cheap today, was expensive at the time.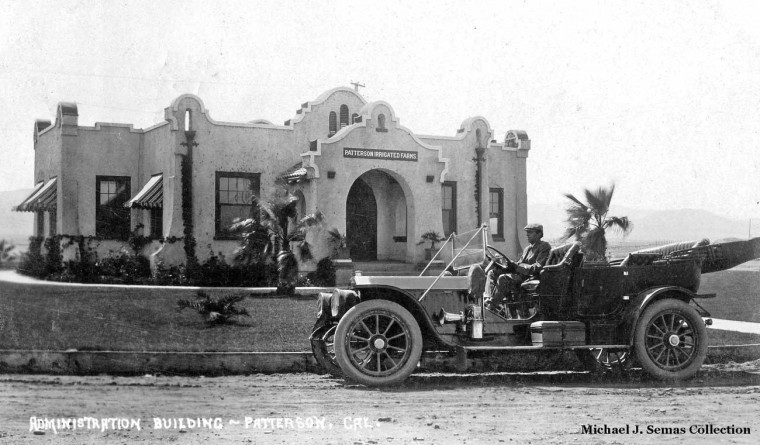 The Patterson Irrigated Farms either had a lot of money behind it or it was a big success. The chauffeur-driven car, a circa 1910 Peerless was one of the best and most expensive domestic cars on the market at the time.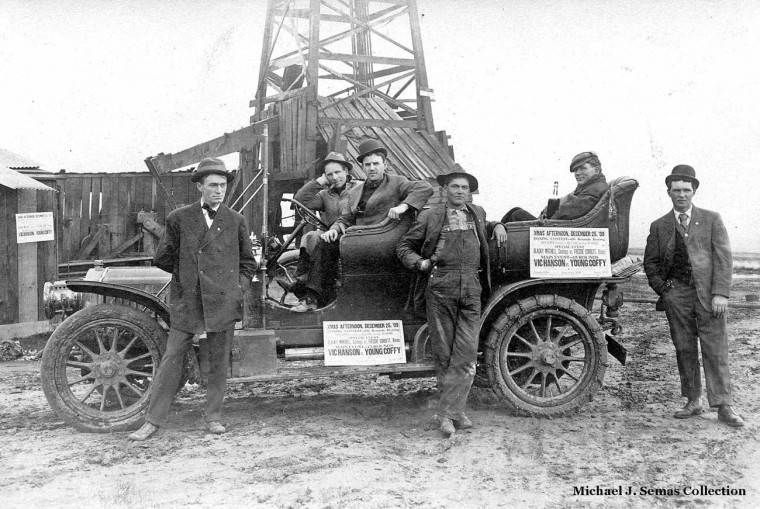 This circa 1905 Thomas-Flyer appears to have been used by the promoters of a Christmas afternoon fight in the California oil fields. I looks like the gent in the back seat started the party early.
The proprietor of this "streetcar" below was a colorful character named Martin Itjen that first started out with a Veerac light delivery truck, and next used a converted Model 30 Packard with a stuffed bear mascot. He became a Skaguay Ford dealer and this, his third vehicle was constructed on an unknown truck chassis.