It is Friday once again, and we are back with number forty-eight in the popular Kodachrome Image Series. Today's lead photo shows a women and her son in a clean and shiny red and white Ford convertible. The beach and the drawbridge looks similar to what you might see in Florida north of Amelia Island or in Southern, GA.
As is the usual practice in this series, we ask our readers to tell us the year, make, and model of all of these vehicles along with anything else of interest in the photos. You can look back on all the earlier parts of this series here. The photos are via Americar.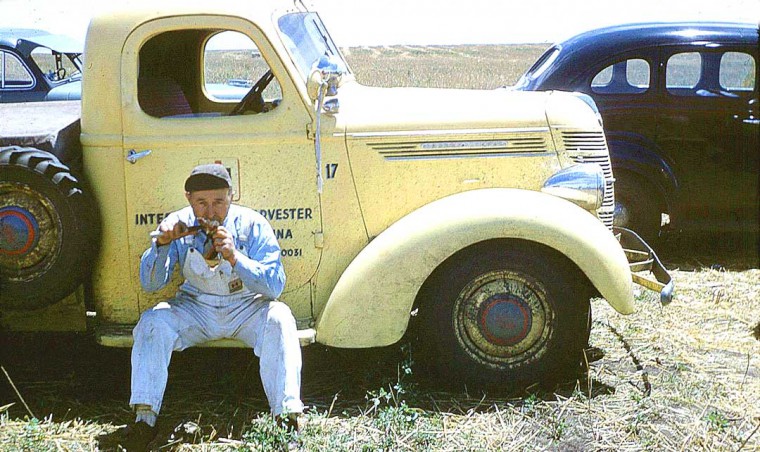 This International Harvester service man is taking a break during harvest time to eat on his running board. Check out the tractor-like spare tire and the Gomer Pyle hat.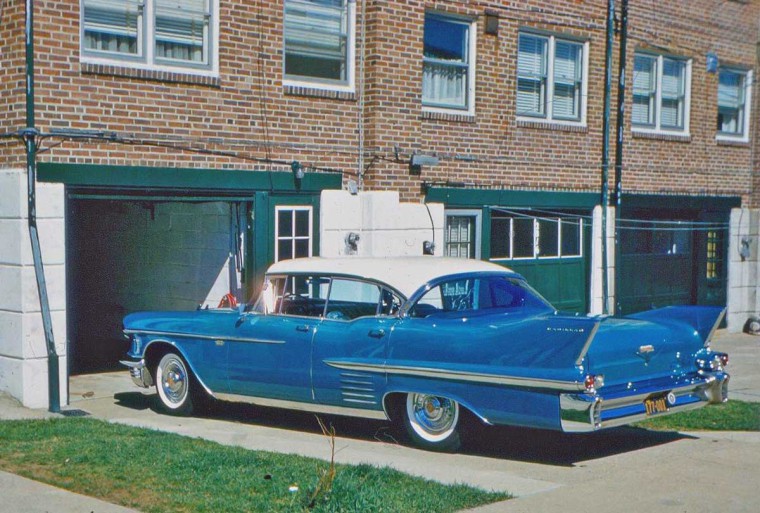 How does the saying go, a chicken in very pot and a Cadillac in every garage?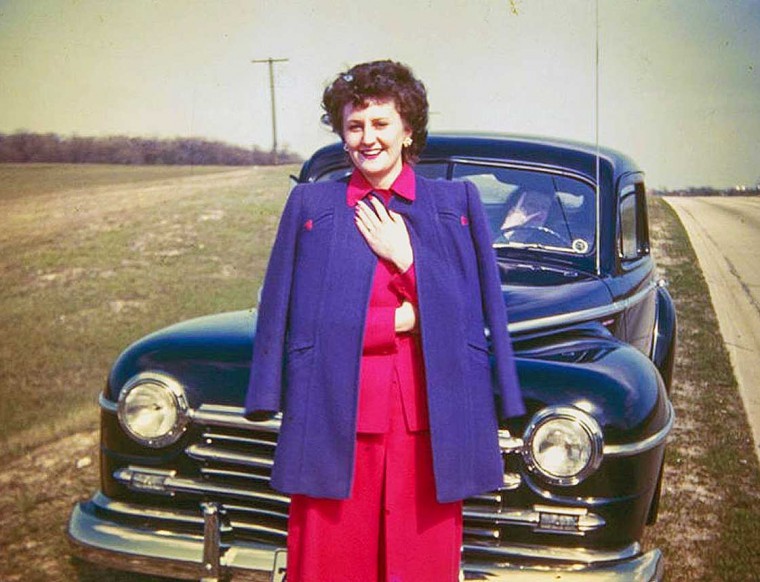 This image shows how some Kodachrome and other similar brands of film handled red and purple at times. Check out what her daughter behind the wheel thinks about her mother.

.

Looks like dad or grampa are going on a fishing trip with the boys. Is this location somewhere out West?