More than a thousand people, many driving vintage cars attended the Southport Festive of Speed 2016 at Ainsdale Beach, Southport, UK on Wednesday, March 16, 2016. Southport Sands is located north of Liverpool on the West Coast of England. There they witnessed Sir Henry Segrave's four-liter V-12 Sunbeam Tiger run again on the hard-packed sand beach ninety years after he set a new land speed record of 152.33 mph in 1926. At the time, Segrave took the record away from his rival, Sir Malcolm Campbell.
The bright red Sunbeam record-holder participated in an exhibition run on the sand in the morning. Twenty other pre-1936 vehicles from the Sunbeam Talbot Darracq Register were also displayed on the sand. Joining in the at the festivities was replica of the Napier-Campbell Blue Bird Land Speed Record car that in 1927 set a two-way speed of 174.883 mph at Pendine Sands in Wales.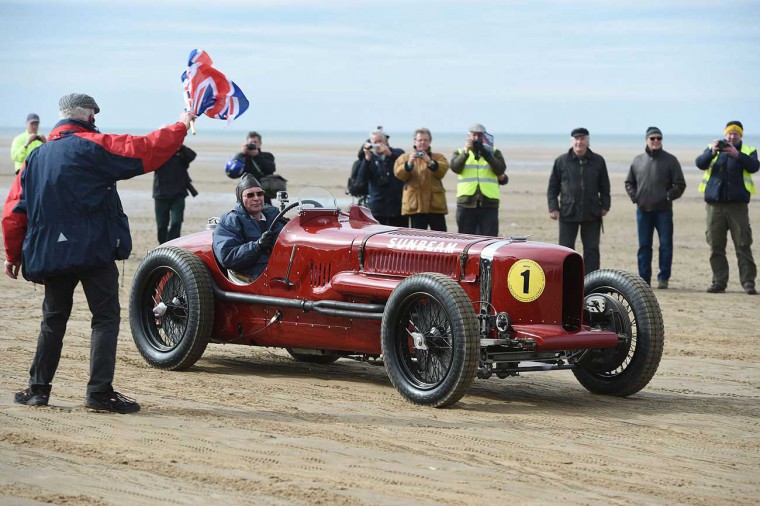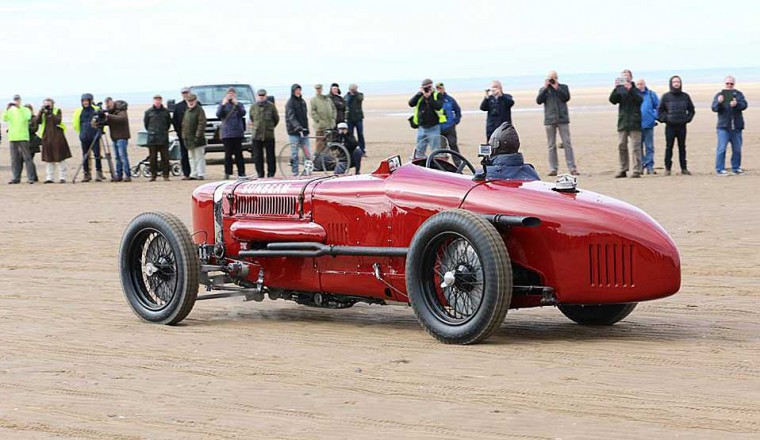 Gina Campbell, the daughter of Donald Campbell (Sir Malcolm Campbell's son) and Sir Henry Stephen, his nephew were present at the event. After the festivities were finished, a parade of vintage cars formed and drove to "The Atkinson," a museum and cultural center in Ainsdale, where the Tiger was united with a 1924 Sunbeam Club racing car that Segrave drove earlier races.
In honor of the occasion we gathered this set of British Pathe films showing Seagrave's 1927 1000 h.p. Sunbeam Land Speed Record car run in the factory yard before being shipped to Daytona Beach. Upon the car's arrival in the US and after setup and testing, the footage below shows Seagrave and the Sunbeam set a new Worlds Land Speed Record at 203.793 m.p.h.
A rare silent film of Major Segrave's Land Speed Record Run at Daytona Beach on March 11, 1929, with the famous Golden Arrow exists. The video of it includes the design, testing and the run where Segrave sets a new record at 231.45 mph. It is not shown here because at the end of the production Lee Bible's record attempt in the White Triplex Special two days later is shown that contains disconcerting footage after the crash. You can view The Golden Arrow Land Speed Record Run here.
In the place of Segrave's Land Speed Record Run, we have included an exciting 100-mile race below held in 1932 at Southport Sands. The footage shows large cars including a Bentley, an Invicta and a Type 35 Bugatti battling it out with many smaller cars in the event. Tell us more about this race if you can.