Now that your attention has been captured we would like to share once again with you the work of Patty Allison at Imbued with Hues. Patty is a photo restorer, who also paints exceptional colorized digital images of period photographs and enjoys scenes including automobiles. She spends hours researching the subject and finding paint chips of the hues that were offered on the vehicles when new that she colorizes to provide an authentic representation of how a car could have appeared back in time.
Today's lead image was taken at Lambert-Graves Motor Co., an Oldsmobile dealer that began operations as a garage in Saint Louis, MO in 1922. This photograph shows a 1928 or '29 Oldsmobile sedan placed in a popular upside down position used in the 1920s to gain as much attention as possible from the car buying public passing by. The Motor Co. also had a Lincoln agency in the City at about the same time.
In addition to the eye-catching Olds – clever signage on a banner above the car and the bottom platform offering "An Aeroplane Ride FREE With Each Used Car Sale" is a lot more creative than today's seamy sales pitches. View more of Patty Allison's work at Imbued with Hues and here on The Old Motor.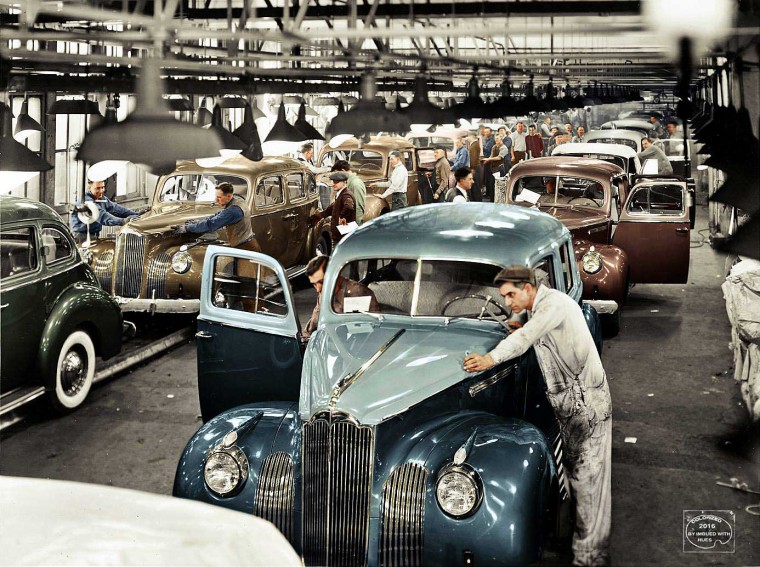 1941 Packards on the final assembly line – note the proliferation of lights and the worker posing on the drivers side of the two-tone blue sedan in the foreground with a body hammer in his right-hand.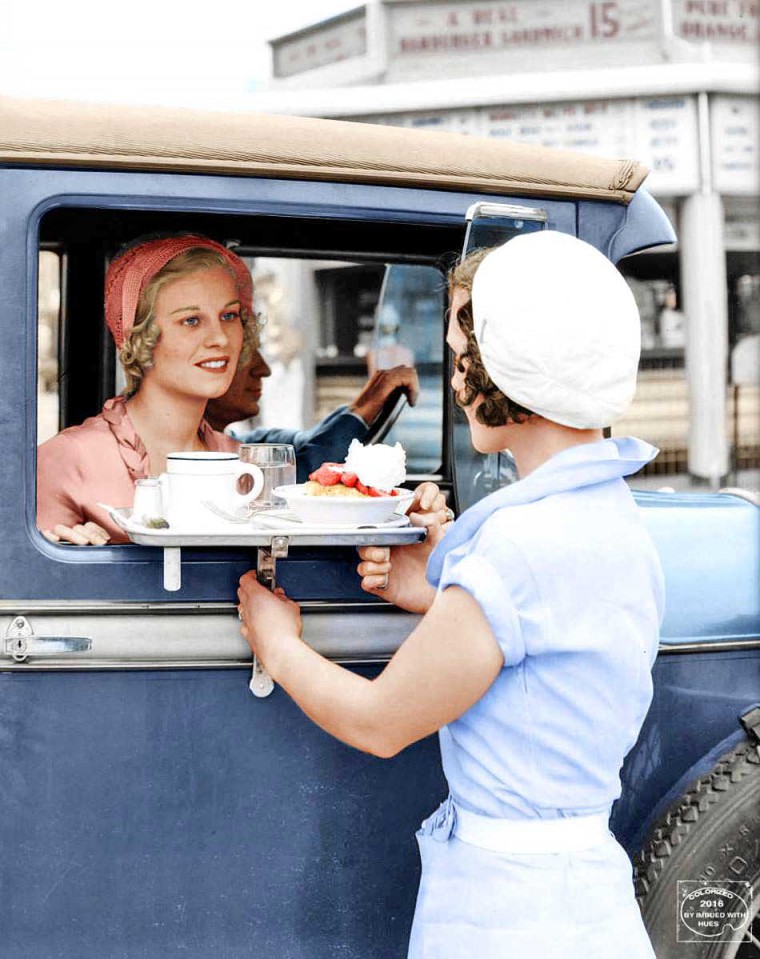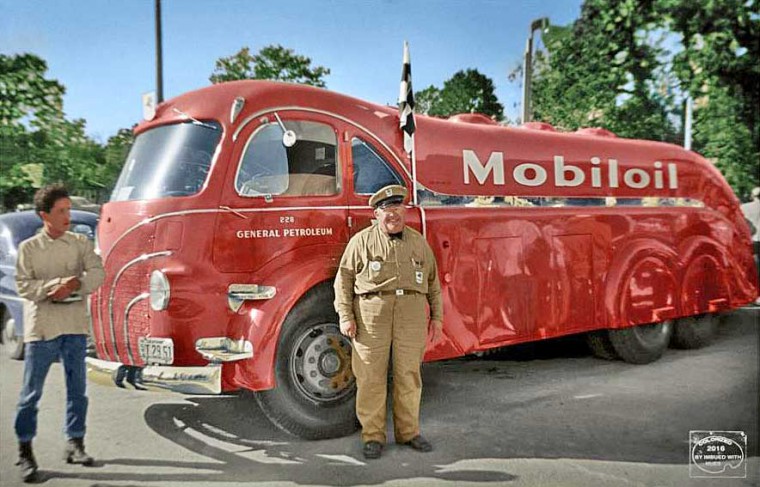 A.F. Bach, an employee of both the

 Gilmore and Mobil Oil Companies

poses with a 1934 White 730-731 truck fitted with a streamline cab and body designed by Wellington Everett Miller.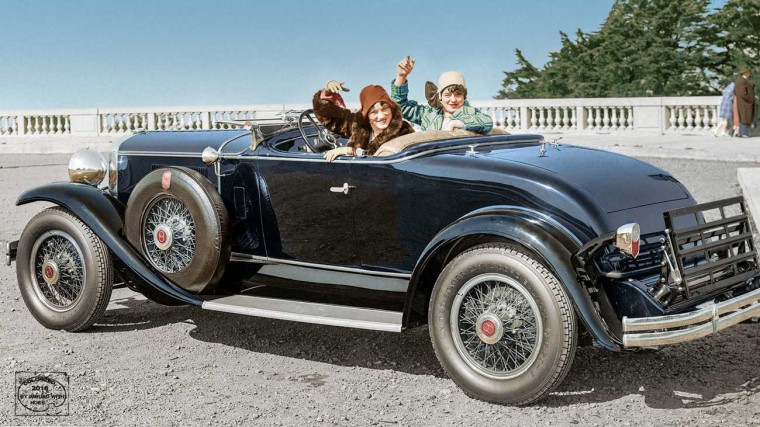 An attractive 1929 Graham-Paige roadster at Lincoln Park in San Francisco.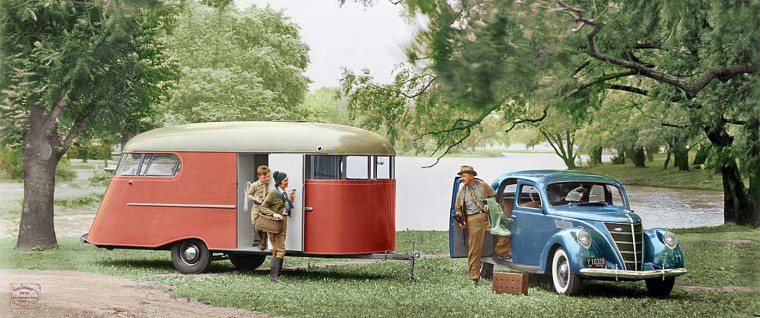 Lakeside camping with a sammon-colored Streamlite trailer and a metallic blue Lincoln Zephyr.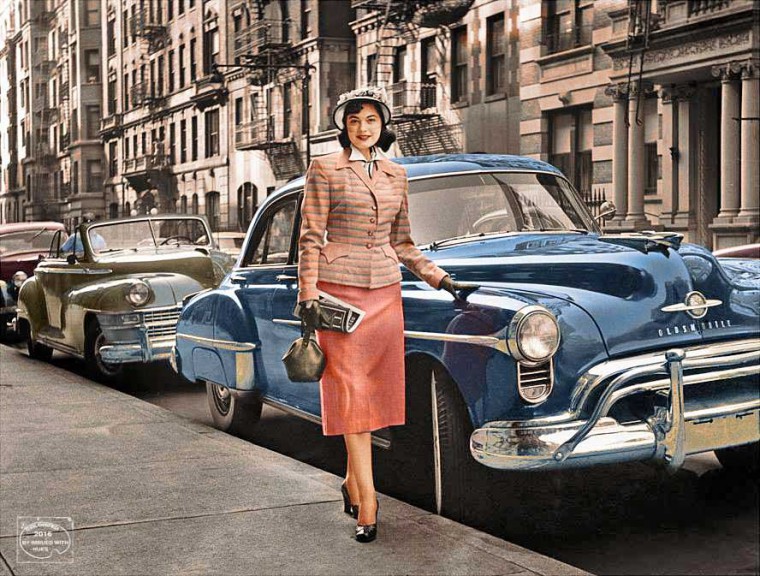 A well-dressed woman posing with a 1950 Oldsmobile sedan in a big city environment.