It is Friday once again, and number fifty of the Kodachrome Image Series. Today for a change of pace along with the fact that spring-like weather has arrived for all in the Northern part of the country leads us to this post. This is the time of the year when summer camping trips are planned and some campers start to get out on the road, so we have included cars and trucks with travel trailers in tow for this post.
As is the usual practice in this series, we ask our readers to tell us the year, make, and model of all of these vehicles along with anything else of interest seen in the photos. This week tell us what you may know about the trailers pictured here and where the scenic photos were taken. You can look back on all the earlier parts of this series here. The photos are via Americar.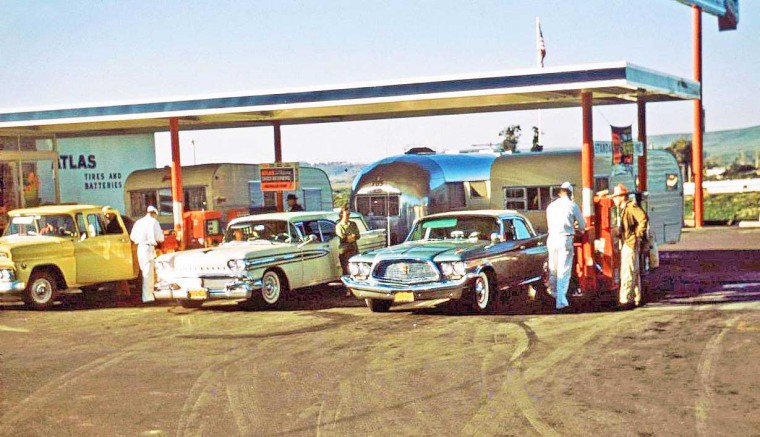 A coincidence or three families traveling together, who stopped to fuel up thirsty tow vehicles?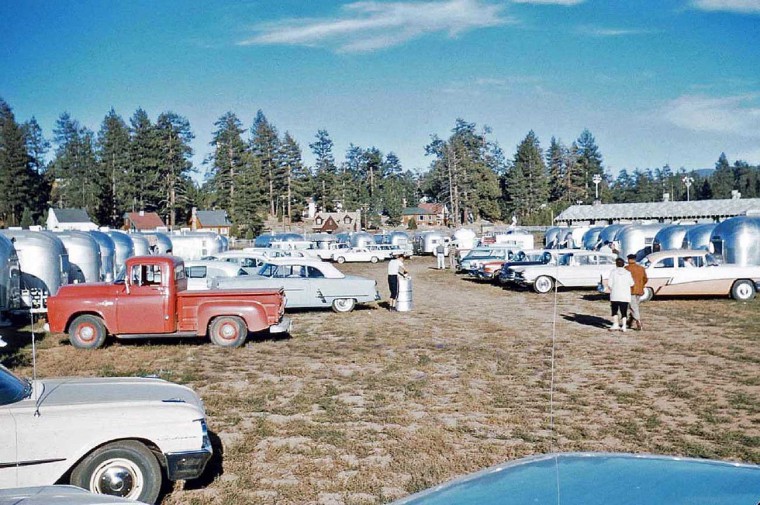 Two different brands of high-end units are seen in what appears to be a trailer association gathering.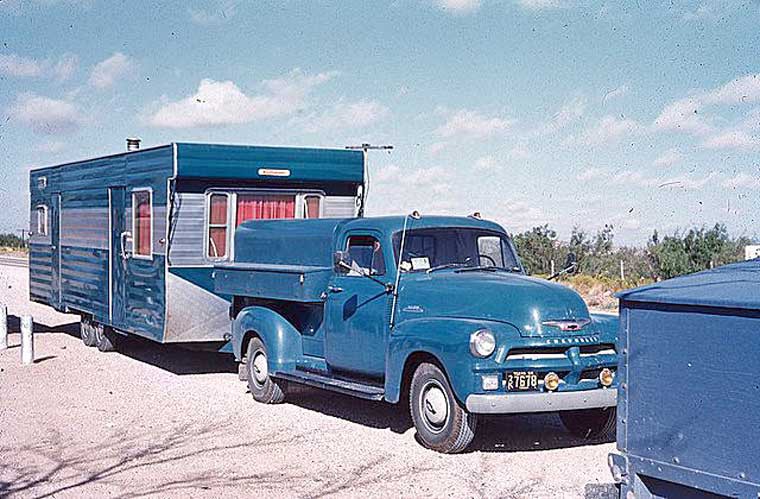 Pulling large and heavy trailers has always been handled well by heavy duty pickup trucks.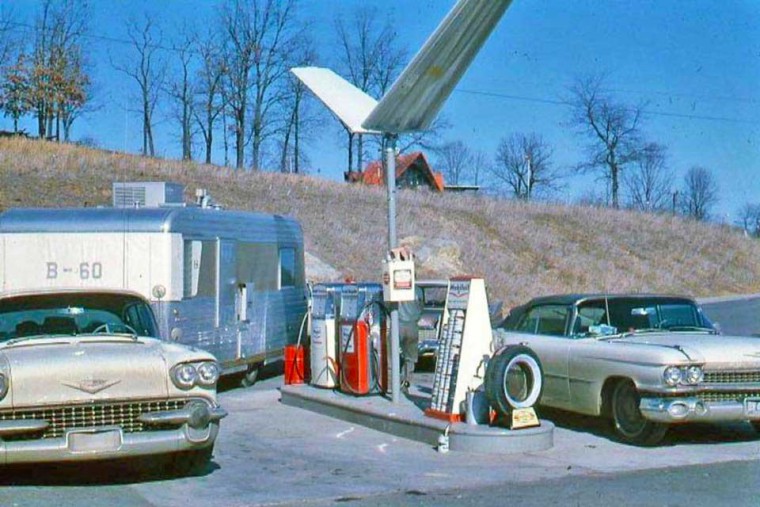 This dirty Cadillac at a Mobil service station is pulling a high quality, well-equipped trailer.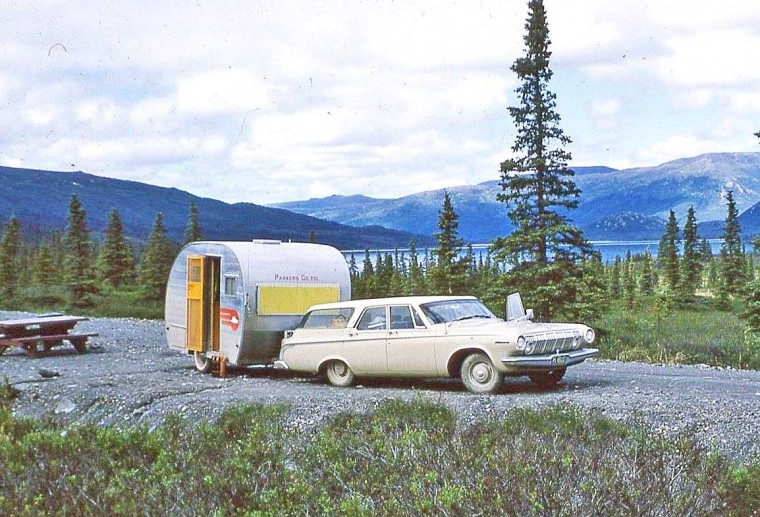 A more reasonably priced option is a base level station wagon pulling a smaller trailer.

.

Once again a truck-based and popular tow vehicle of the time. This couple might have been on an early springtime trip, through a little snow.