About a month ago we featured images of a brand new Motor Tires Inc. Goodyear service center that opened in 1931 at West 2nd Street and South La Brea Avenue in Los Angeles. To refresh your memory, the photo below shows a front view of the pump island from the earlier post that can be seen in the lead photograph above.
Since that time another photo, a side view, this time, has been found of the facility dated as having been taken a year later in 1932. Several changes can be noticed: the name Motor Tires Inc. has been changed to Goodyear Service Inc., 12.5-cent a gallon Blimp gasoline was being sold at the pumps, and the arched window behind the gas pump island is now advertising the new Goodyear Airwheels.
Take at look back to the series containing the first five photos taken when this Goodyear Tires facility first opened in 1931 – there unique photos showing the service bays and equipment can be viewed.
You can view over 175 more vintage service stations here. The photographs are courtesy of the USC Libraries.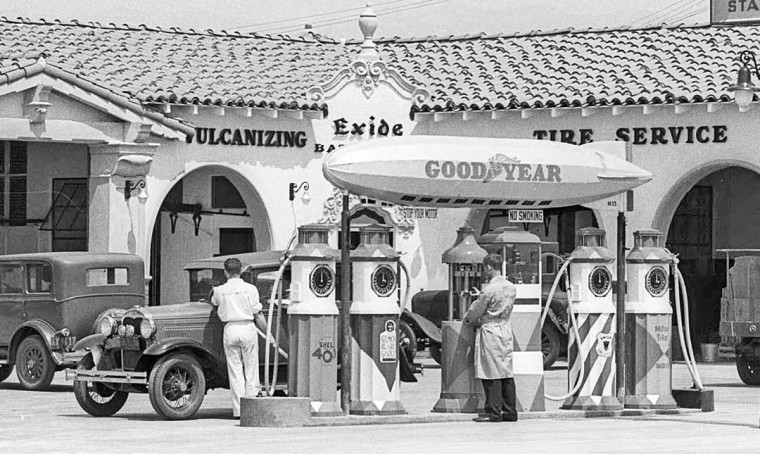 This 1931 image shows Shell "40," Gilmore "Blu-Green," Union, and "Motor Tire" gasolines being sold.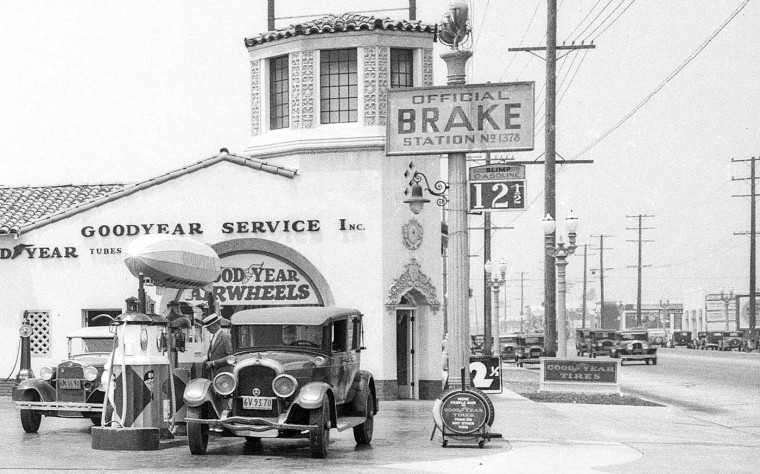 One year later Blimp Gasoline was being sold at 12.5-cents a gallon and all of the bases of the pumps had different graphics and signage. A Model "A" Ford on the left and an upscale Marmon sedan are parked at the gasoline pump island highlighted by the Goodyear airship.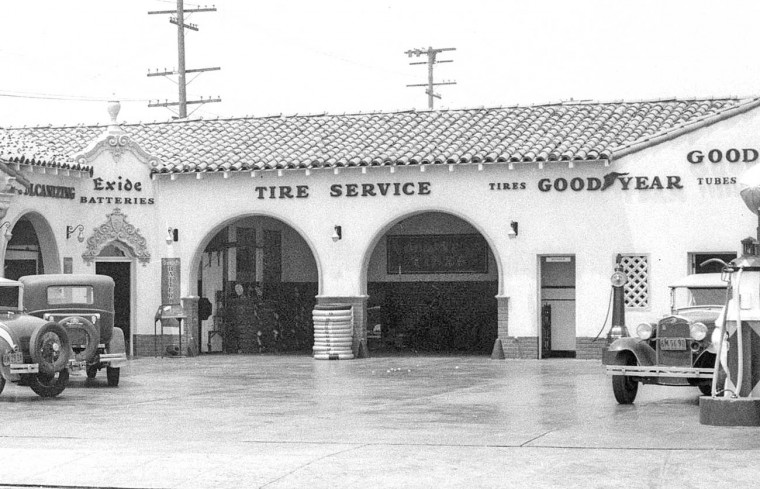 The electrical shop and the tire service and sales bays just behind the gas pump island.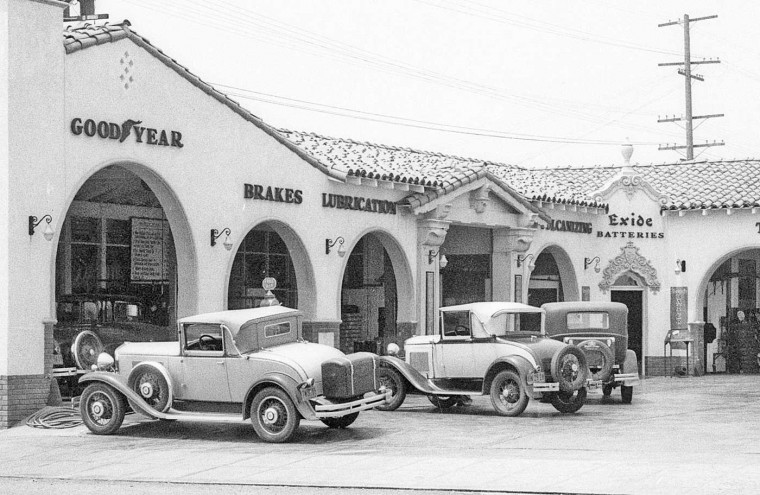 This section of the building contains the brake servive and the lubrication bays. Photos in the earlier 1931 article show the interior and all of the equipment.