This dark-colored Packard roadster with steel disc wheels was photographed on a chassis dynamometer in an Engineering Test Lab at a special garage building near the Packard factory complex in Detroit, Michigan in 1927. The lead photo and the enlargeable image below show a posed image with a well-dressed gentleman at the controls of the dyno sitting in the test car.
This impressive Packard 336 Third Series straight-eight was produced between August of 1926 and July of 1927. The 384.8 c.i. L-head eight-cylinder engine produced 106 horsepower, which passed through a two-plate dry clutch and a three-speed transmission to a rear axle equipped with a standard 4.33 to 1 gear ratio.
The roadster being tested is restrained by large-diameter steel rods attached to a triple I-beam structure with the two vertical legs cast into the concrete floor. The car is fitted with a thermostat-controlled winter front with the louvers in the wide open position – this run on the dyno might have been used to test how the device affected the cooling system and performance under a load.
Let us know if you can find any information about this dynamometer and its manufacturer. The image was found via Rodger Luksik of The Packard Motor Car Foundation and is courtesy of the Wayne State University Libraries. The Packard 336 engine photo is courtesy of the Revs Institute Library.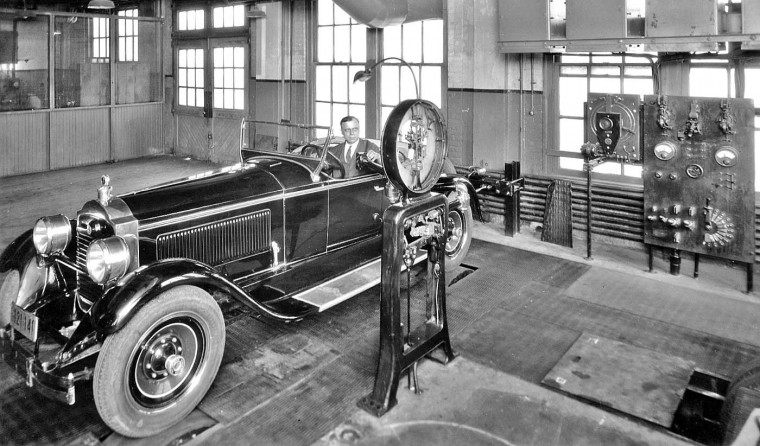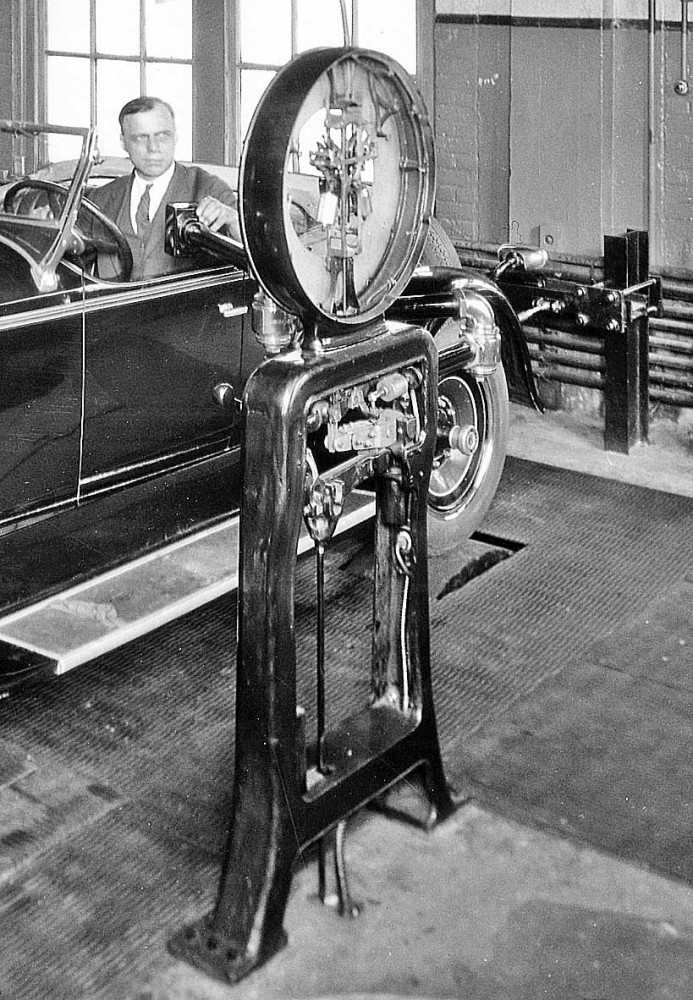 Image of a 1927 336 Packard straight-eight engine  below taken in the 1930s courtesy of the Revs Institute Library.