Harley Earl attributed many of the Hispano-Suiza styling cues as influencing his design of the new and visually appealing 1927 to '29 La Salle produced by the Cadillac Motor Car Co. Marmon stylists apparently were aware of this and in 1928 began using a thunderbolt symbol that is a facsimile of that used on the Isotta-Fraschini.
The Pelton Motor Co. the subject of today's feature, according to the "Motor Age" Dec. 22, 1921 issue took over Marmon sales in Los Angeles, CA, and succeeded the A. G. Faulkner Co. that went bankrupt – the article told of many old-line car dealers in the Los Angeles metro area were either going out of business or becoming insolvent. Times were tough for most auto dealers after weathering a sharp 19-month long postwar recession that occurred between January 1920 and July of 1921.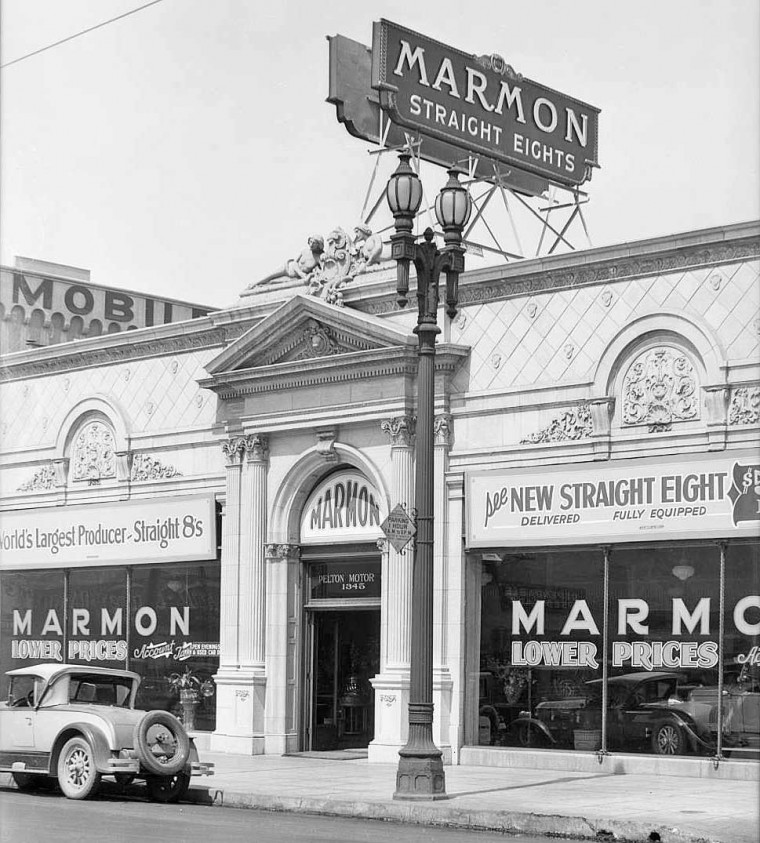 This set of images of the Los Angeles Marmon dealer were taken in 1928 after the introduction of the new 1929 models, and later on in 1929. Pelton at the time was offering the automakers Model 68 and 78 L-head straight-eights on 114 and 122-inch w.b. chassis' along with the new smaller and lower-cost "Roosevelt" Eight model.
Notes with two of the images point out Pelton's new neon lights that are seen above the new and used car salesrooms along with the "lower prices" spelled out on the new car showroom windows.
The photographs are courtesy of the USC Libraries.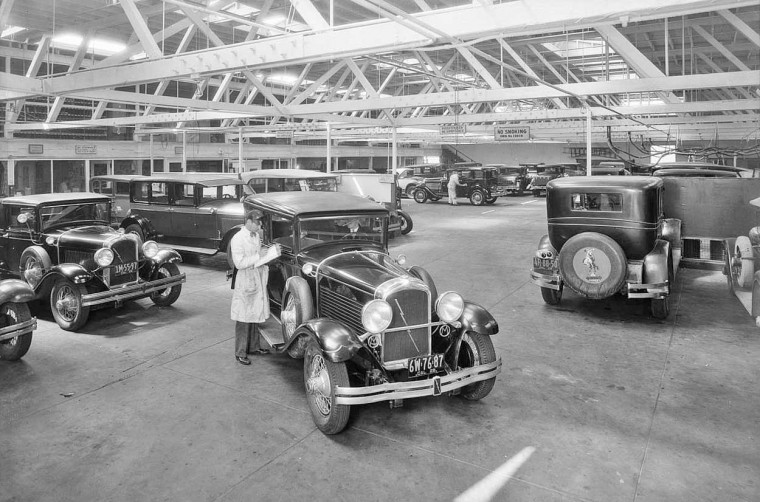 Note the pair of M emblems under each headlight, the lighting bolt and the horizontal hood louvers. This image is taken in the Service Department.