Number fifty-two of the Kodachrome Image Series begins by noting that today the series is a year old and contains 260 images, all viewable by following the link below. The popular feature is planned to run for the foreseeable future providing that enough photographs continue to be available. Thanks go out to all of the readers who have participated and identified the cars, trucks and the locations.
The lead image of Juneau, Alaska, contains a colorful banner above the street advertising the Golden North Salmon Derby, an annual three-day salmon fishing competition. At the time this photo was taken it was held in July but now runs a month later in August.
As is the usual practice in this series, we ask our readers to tell us the year, make, and model of all of these vehicles along with anything else of interest in the photos. You can look back on all the earlier parts of this series here. The photos are via Americar.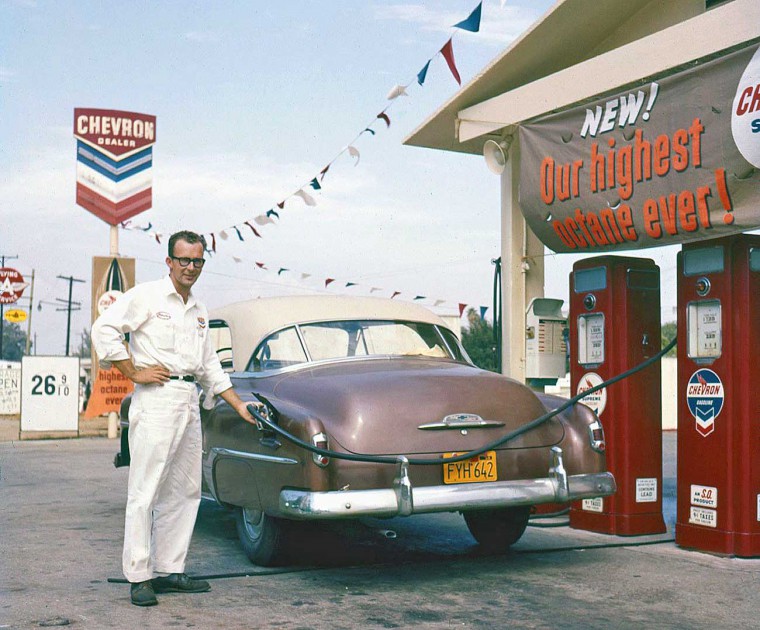 You might say the postwar horsepower race started in 1949 when Oldsmobile introduced its advanced overhead-valve high-compression V-8 engine. The oil companies then had to blend higher octane gasoline for the latest designs – here we see Chevron announcing its "highest octane ever" "Supreme" high-test.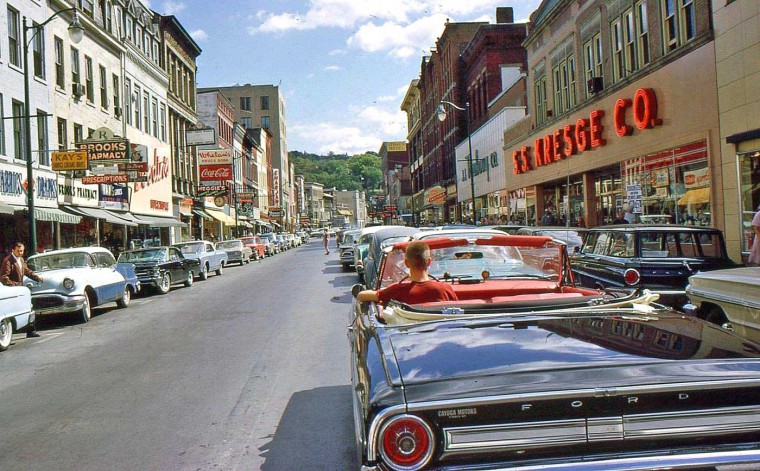 Updated –

Ithaca, New York, home of Cornell College is located at the southern tip of Cayuga Lake, one of the scenic "Finger Lakes." This street view contains a number of interesting fifties and sixties vehicles.

Update –

 John McKenzie recently visited this street and it is now named "The Commons" and is a pedestrian only street today.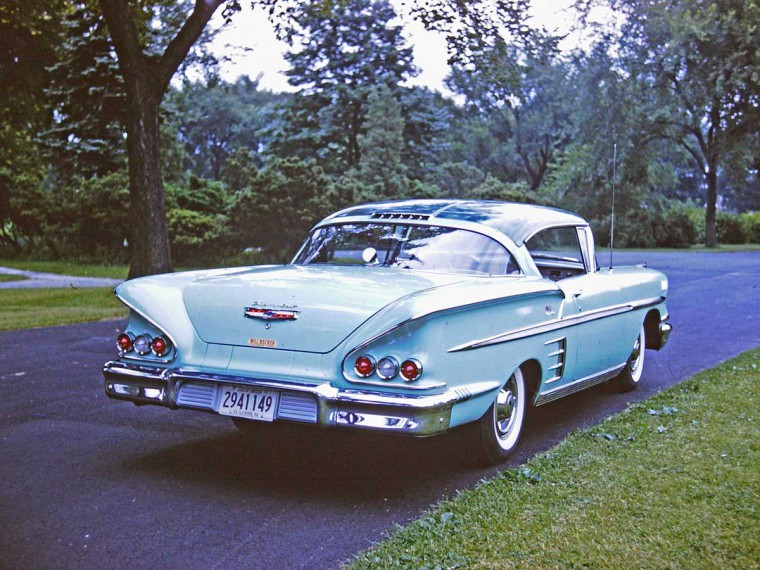 Thanks to reader Jerry McDermott for this image of his brand new Chevrolet that he "purchased new for $1900 with the six cylinder engine. I used the Impala as a tow car for my Austin-Healey 100-4 for SCCA and other races in the Midwest."

.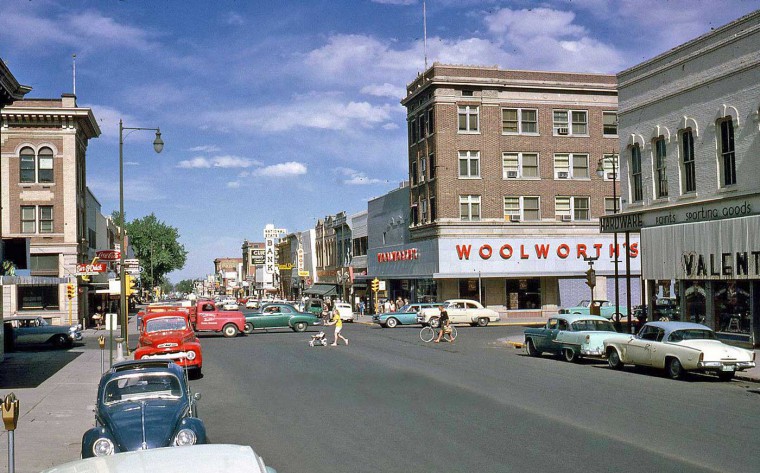 This early-1960s vintage street scene taken in Boulder, Colorado, contains a Woolworth's department store (1878-1997), and is filled with a colorful mix of cars and trucks.