On the heels of a feature earlier this week, Model "T" Speedsters and Racing Cars, this image was found that is perhaps one of the best to survive of a 1920s Morton and Brett Ford "Speedway Body."
The body builder was located in Indianapolis, Indiana and began operations in the mid-teens as an automobile painting shop that also built "special bodies." The Chevrolet Brothers and other racers in the area had the firm construct racing car bodies as early as 1916.
The design of the Ford "Speedway Body" was patented in 1919, and the timing could not have been better as the use of the Model "T" Ford-based racing car picked up dramatically in the early post-World War One days. The complete body with radiator shell and hood crated and ready to ship sold for one hundred dollars when first introduced. Morton and Brett later offered parts built by other manufacturers used for lowering the Ford chassis.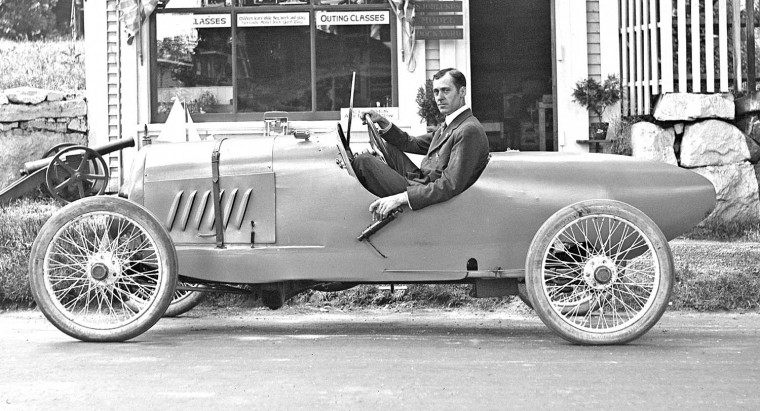 The Model Boat and Toy Shop was located in Manchester-by-the-sea, on the North Shore of Massachusetts. The term "Swedish Sloyd" used on the Shop sign referred a handicraft-based Swedish form of education that was popular and taught in the United States up until the early 20th Century.
More can be learned about Morton and Brett in one of an earlier series posts "The Body Builders" covering the Model "T" Ford racing car. The photograph by Leslie Jones is courtesy of the Boston Public Library.
A page of the Morton and Brett catalog below showing different views of the body is courtesy of Bob Swanson.