Number fifty-four of the Kodachrome Image Series begins with one of the attractive Chevrolet models produced in the mid-fifties in the lead photo. The hue of the pastel-colored lower body section is not as pink in actuality, and the roof panel was painted if memory serves correctly in a pleasing shade of grey.
As is the usual practice in this series, we ask our readers to tell us the year, make, and model of all of these vehicles along with anything else of interest in the photos. You can look back on all the earlier parts of this series here. The photos are via Americar.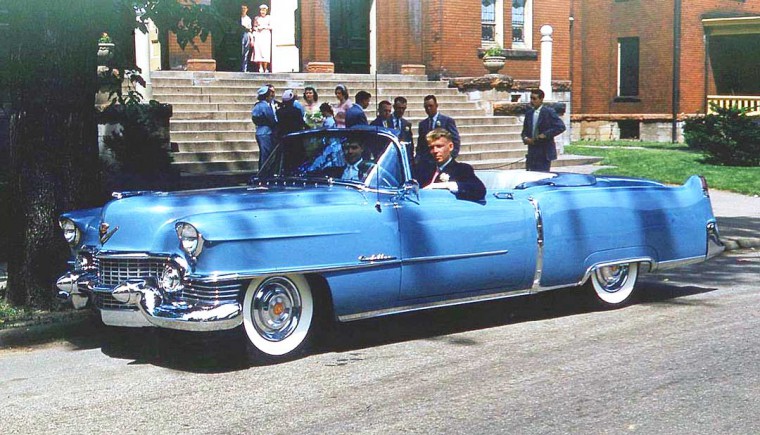 This blue Cadillac convertible made for a perfect "get away" car for the lucky couple.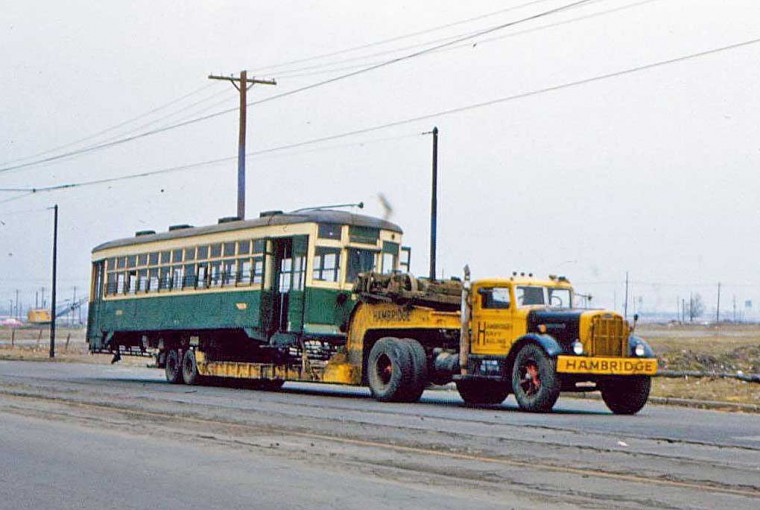 Yesterday we looked at a streetcar in its second life serving as a gas station – this one appears to be on its last journey to a scrap yard on a trailer pulled by a very heavy-duty tractor.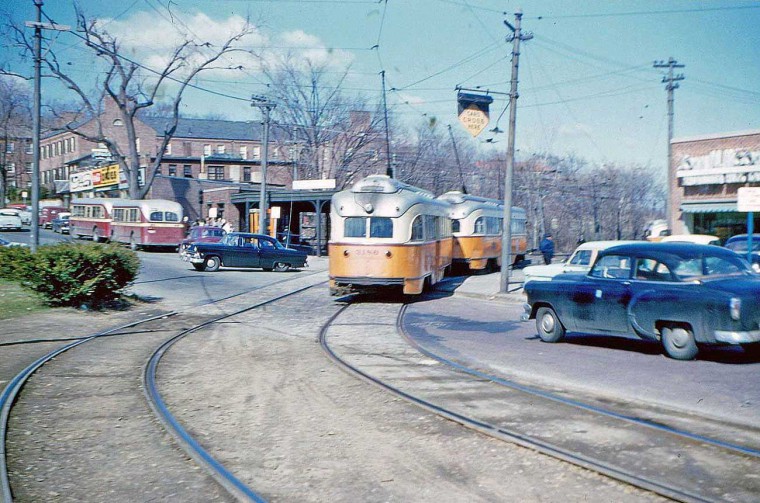 This 1950s image was taken in Boston, MA, and shows a pair of streetcars and a bus station in the background. The City still uses streetcars as a part of its transit system.

.

The Model "A" Ford continued to be seen on the streets as late as the fifties, this one in Maine was still on the job carrying a bit of cargo.