Kingsburg, California is located fifty-or-so miles southeast of Fresno in the Central Valley of California, and was the location where today's feature photo was taken. These three young men posed for a postcard image by an unknown photographer with their stripped down "special."
Our guess is that this was built using about a 1910 30 h.p. or-so chassis the boys stripped of its body and retained the front seat and the square gas tank for their "speedster." Your mission is to identify the maker of this chassis and the photo of the mystery car below when enlarged contains all the details to do just that.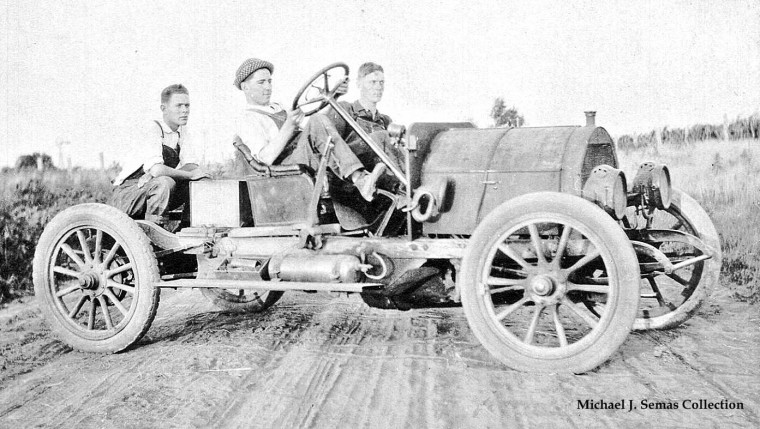 The "Turlock Garage" pictured below circa 1913 was located in Turlock, California east of San Jose in the Central Valley of California. At the time was owned by the Brooks Auto Co. that in addition to being the Overland the sales agency, also handled the Kissel Kar and the Pope-Hartford.
The photos are courtesy of the Michael J. Semas Collection that consists of unique images of the California Central Valley along with some taken out of the region.