A month ago we introduced you to the "Georgia Peach", a 1968 Volvo 122s station wagon of ours that has finally made it into the workshop. The only time spent on the car since was a couple of hours to straighten out a carburetor jet issue and it has been used since only for local travel. In the meantime, a list of maintenance and repairs that need to be done is made for when time permits this summer.
The photo below shows a Judson Supercharger on a 1960s Volvo P1800 coupe being used for modern vintage events and it gives you a good view of one of the units on the right-hand side of the engine. Years ago I had a one of these blowers on a 122s for a while and appreciated the extra power and the way it transformed the car.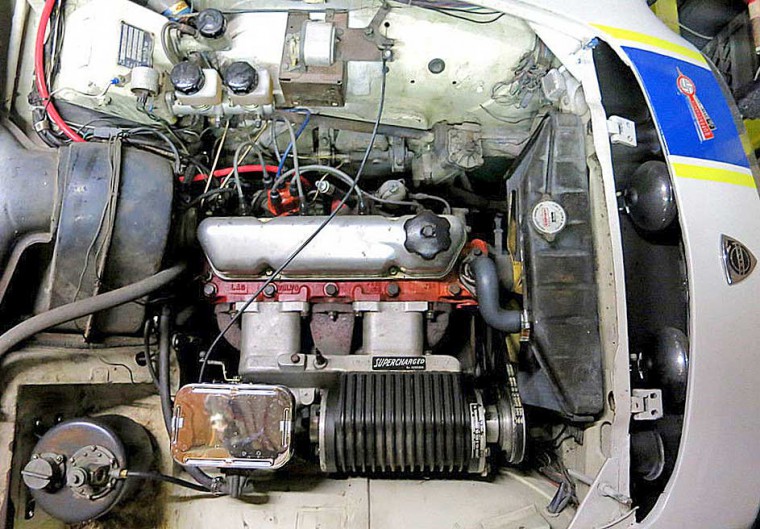 Judson Supercharger instalation on a 1960s Volvo P1800. Image courtesy of Ben Buja.
A call to an old friend about a few parts needed for the car led to learning about a Judson unit that I was able to purchase. It was completely taken apart, but whoever disassembled it was very careful and none of the pieces were harmed in any way. Included with the belt-driven blower are the original carburetor, air cleaner, idler pulley, crankshaft pulley and all of the original throttle linkage.

The intake side of the cast iron blower housing is on the left – the exhaust ports in the center – the aluminium rotor and sliding phenolic vanes on the right. Photo courtesy of John Morton.
This period-correct positive displacement axial-vane type of supercharger is capable of producing seven psi of boost and 30% or more horsepower – does not change the way a car operates in traffic and at slow speeds – and can be installed in an afternoon without altering the car. When we return the history of the Judson blower and coverage of the rebuilding process of this one will follow.
In the meantime check out the short video below of a modern Judson supercharger installation on a 122s and note the unique sound and quick throttle response. Take a look back at Part One of the series here.