Brockton, Massachusetts, the seventh largest city in the state is located about twenty miles south of Boston. The municipality officially became a city in 1881 and soon afterward became one of the most productive shoe manufacturing and leather-working centers in the country. The citizens of the City with a largely blue collar population included famous boxers Rocky Marciano "The Brockton Blockbuster" a native and Marvin Hagler both were trained in the City.
Today we have chosen three images from the Digital Commonwealth Collections of working Cadillacs photographed out on the job. The lead photo by the Hudson Studio of Brockton shows an early single cylinder model in Campello, a village in the City advertising an herbal liver and kidney medicine.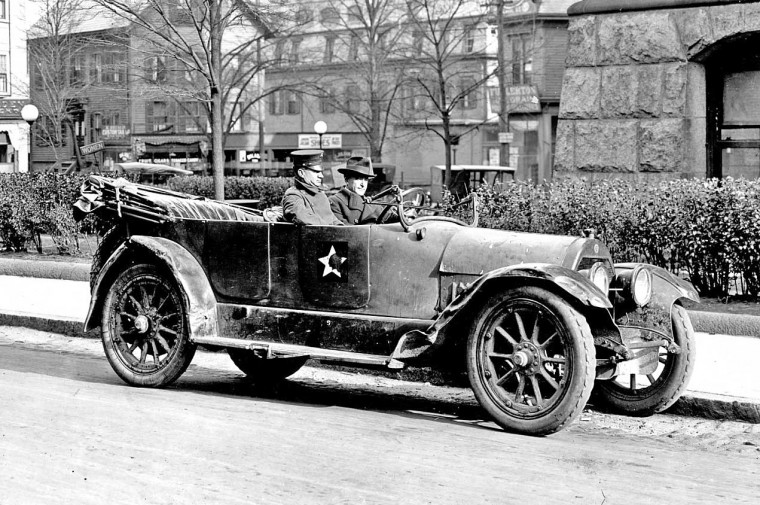 Mayor Gleason is posed above behind the wheel of a battered Cadillac touring car. In a later image below the Brockton Fire Chief's Cadillac and officers are in front of Mayor Keith's home. Both photos are courtesy of the Brockton Public Library. We are going to let our readers tell us the exact years models and models of these three automobiles.