The airplane was developed at the same time as the automobile and just as is the case with car tires, in the 1929 and 1930 aircraft tire development followed its earthbound counterpart.
The Goodyear Tire and Rubber Company introduced the first "Airwheel," a balloon tire and wheel combo for airplanes in August of 1929. This 1930 BF Goodrich Company promotional photo was used to promote its "Silvertown" version of the tire with a bevy of beauties and a stylish and up-to-date "L-29" Cord front wheel drive sedan. The tire promotion was pictured at the introduction of a Fokker airplane by Western Air Express at a Southern, CA airport.
The photo is courtesy of the University of Southern California Libraries.  The bottom photo shows the Fanchon & Marco Fanchonettes chorus line performing on a Fokker F-32 Aircraft courtesy of Vintage Air.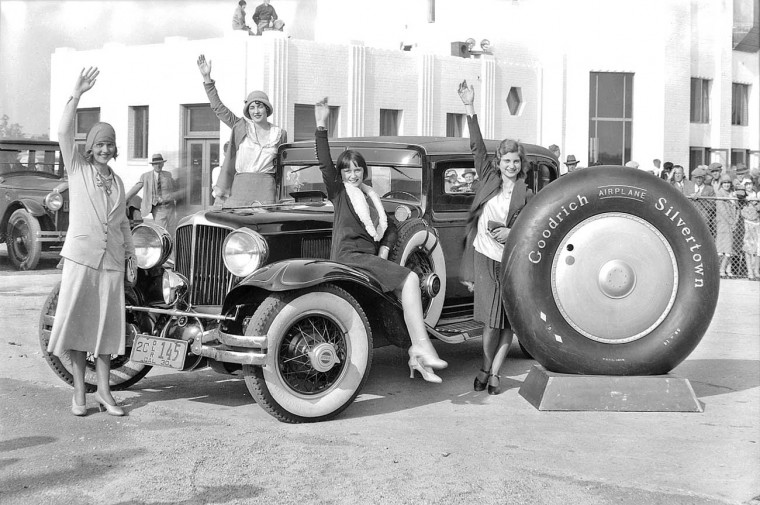 Models and a L-29 Cord with a Goodrich tire at a Fokker Airplane introduction in the Los Angeles area.

.

Fanchon & Marco Fanchonettes chorus line perform on a wing of a Fokker F-32 Aircraft.