Photos of automakers assembly lines, and of workers on the plant floor performing their part of the manufacturing process, are always of great interest. Not only does one get an idea of how a car is built, but also of some of the processes involved in the making of various components.
The Imp Cyclecar was designed by William B. Stout, and it was manufactured in Auburn, Indiana. A cyclecar is a small, lightweight one or two passenger vehicle built during a craze for them between the years of 1912 and 1914. Usually, the little cars were powered by V-twin air cooled engines bought from motorcycle manufacturers or engine building companies.
The lead photo was taken in the inspection area of the Imp plant, and one of the V-twin engines and the framework for the engine and friction drive assembly are being examined.
You can view more assembly line images here. The photos are courtesy of the Detroit Public Library.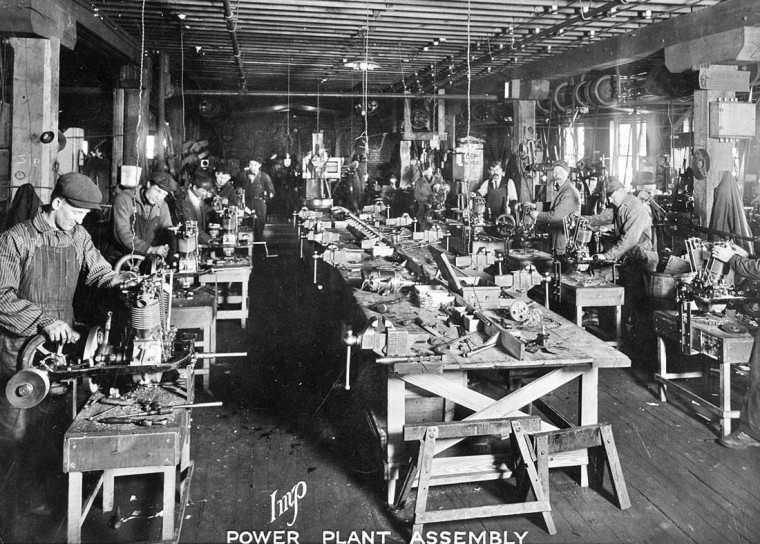 The image above shows the assembly line for the power train, friction drive and the belt drive jackshaft.

.

Workers below are dipping components into the japan black varnish tanks. On the right, front axle assemblies are lowered into the tank and then placed in a drip tray before going into the drying oven.