Patty Allison of Imbued with Hues is a photo restorer, who also does exceptional colorized images from period photographs and enjoys scenes that include cars and trucks. Patty spends the time to research and find original paint chips of the shades she uses on the vehicles she colorizes to provide a representation of what they could have looked like when photographed.
The lead image contains an Anchor Motor Freight Chevrolet or GMC tractor pulling a four car trailer with a load of new 1953 Buicks. GM operated a final assembly plant in Framingham, Massachusetts where Anchor also based one of its many regional auto shipping operations. MacLeod Motors was likely a New England based dealership.
View more of Patty Allison's work at Imbued with Hues and here on The Old Motor.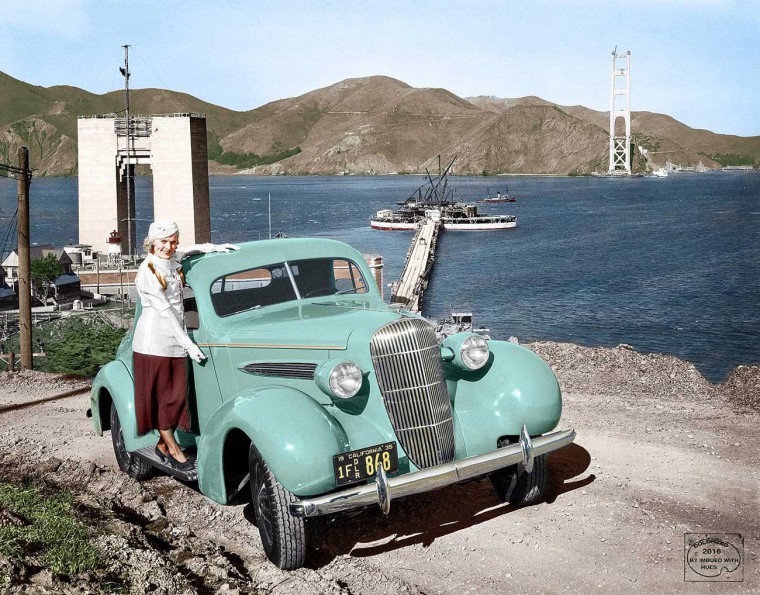 The Golden Gate Bridge, a modern marvel was the perfect backdrop while it was under construction for this GM Photographic image of the new and up-to-date 1935 Oldsmobile coupe.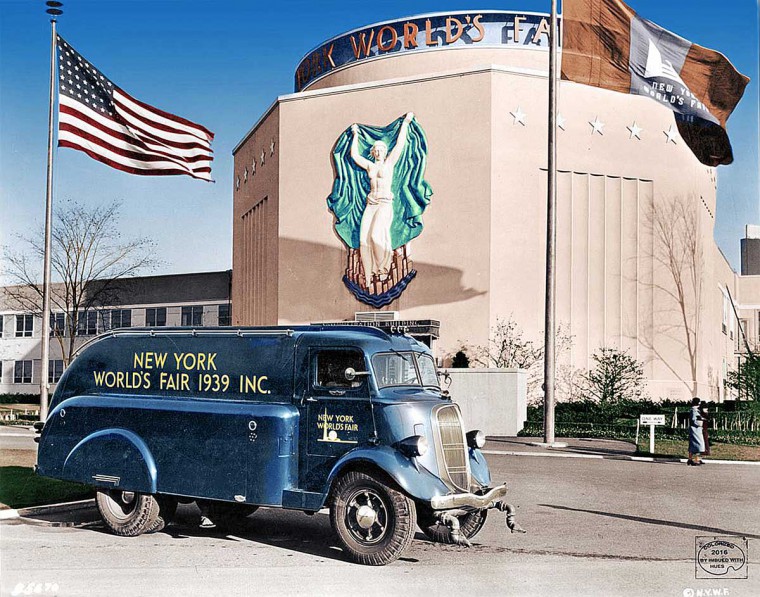 1939 New York World's Fair was the size of a small city and used this Studebaker cab-over truck as part of it street cleaning fleet.

.

This cream and marroon colored Automobile Shippers Inc. Dodge tractor and trailer unit is carrying a load of new 1940 Plymouths.