Number fifty-nine of the "Kodachrome Image Series" begins with a hotel and beach view containing very colorful cabanas. The newest car to be seen in the photo appears to be a 1941 or '42 model which could date the photograph to that time or possibly to the World War II period or shortly after it. Tell us what you find interesting in the scene or if you know the location of where this image was taken.
As is the usual practice in this series, we ask our readers to tell us the year, make, and model of all of these vehicles along with anything else of interest in the photos. You can look back on all the earlier parts of this series here. The photos are via Americar.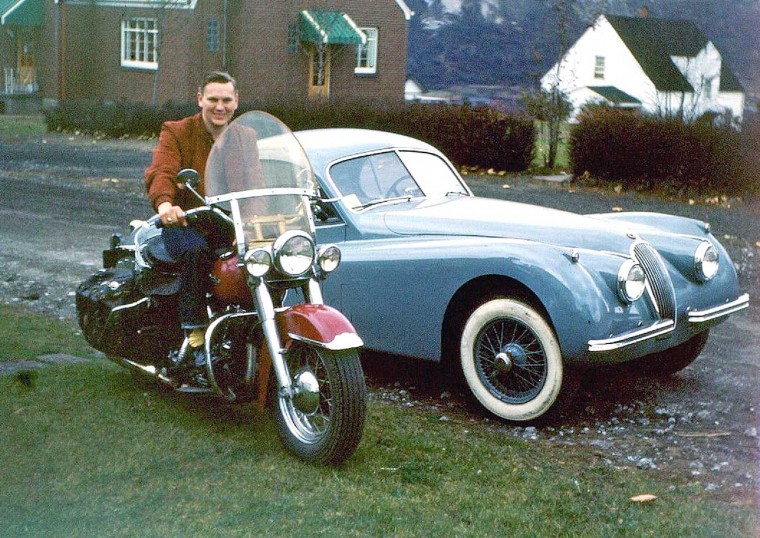 This young man liked high performance in both his two and four wheeled vehicles. The Harley-Davidson is fully dressed and the Jaguar coupe is fitted with wide whitewalls.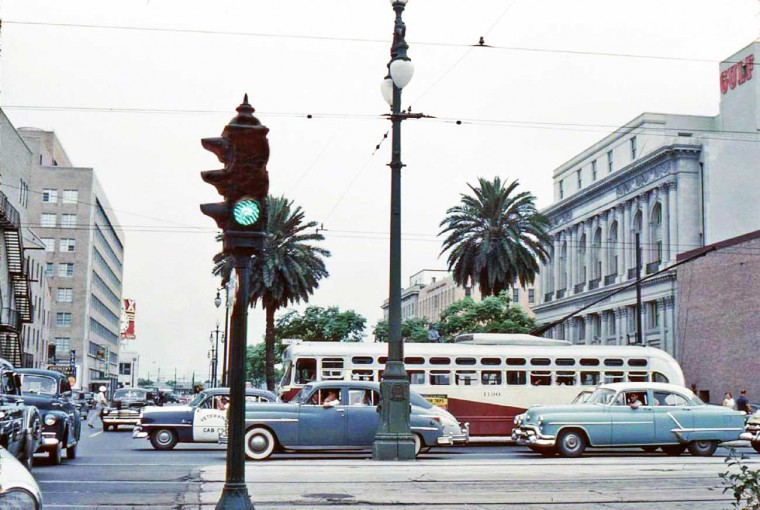 A busy intersection in New Orleans with plenty of plain Jane American iron in the street view.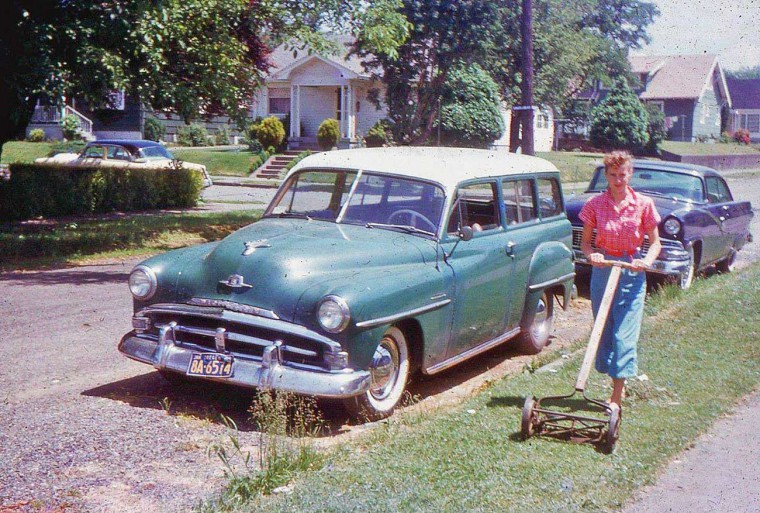 The Plymouth wagon looks dated compared to the more modern Ford hardtop behind it.

 

.

Jerry must have been proud of the Jeep pickup truck he used for plowing snow and as a service truck.