Number sixty of the "Kodachrome Image Series" begins with a late night or early morning view of a Hody's Coffee Shop. This establishment was located in North Hollywood, CA, on Lankershim Blvd. and was a part of a chain of at least eight eateries in the Los Angeles area. This view could almost qualify for a two or three o'clock in the morning scene in the movie "American Graffiti."
As is the usual practice in this series, we ask our readers to tell us the year, make, and model of all of these vehicles along with anything else of interest in the photos. You can look back on all the earlier parts of this series here. The photos are via Americar.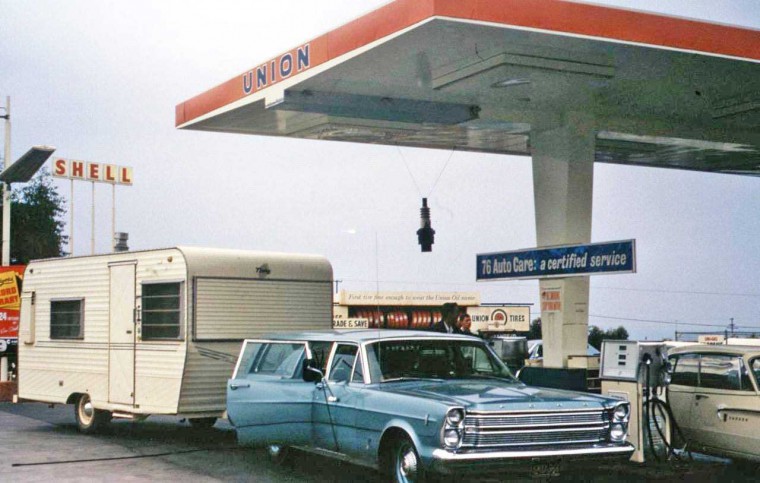 Here we see a mid-1960s Ford and a travel trailer at a Union 76 gasoline station offering 76 Auto Care "a certified service," "Union" branded tires, and a large spark plug trade sign.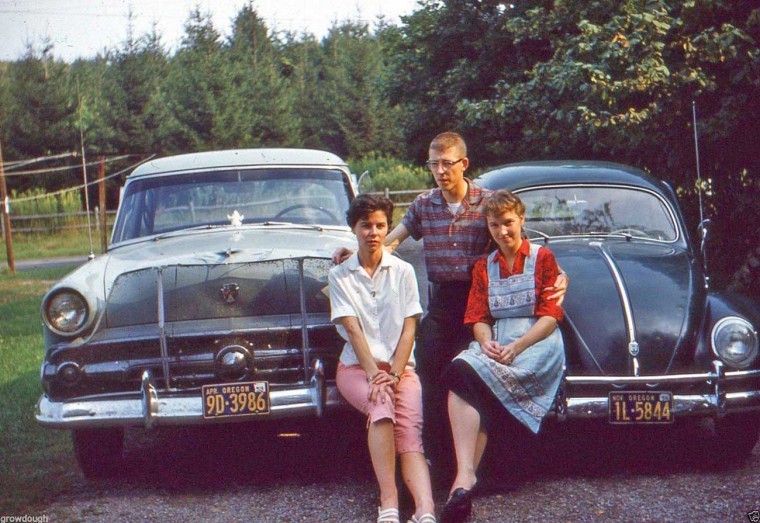 This 1959 image taken in Oregon offers a side-by-side study of a VW, the most popular 1950s import and a Ford sedan with a large screen bug deflector of the type popular at the time.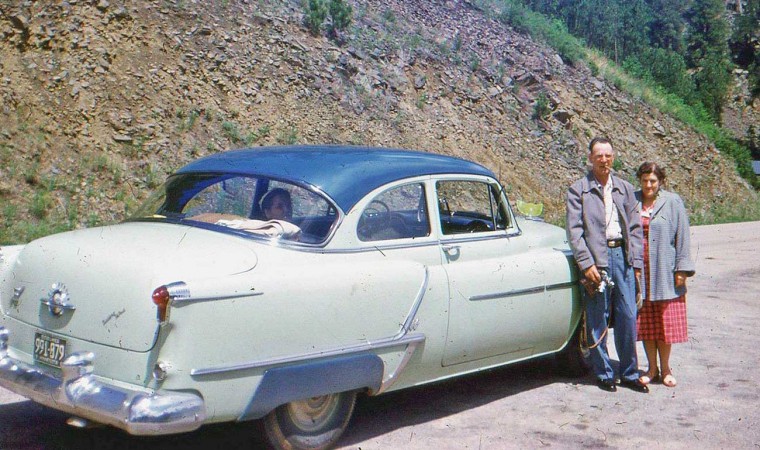 This actually could be your grandfather's Oldsmobile. Note the yellow hood ornament that was marketed as a windshield bug deflector and the fender skirts painted the same color as the top.

.

This rig at boat launch and the appearance of the body of water and the background may place this scene on the Connecticut River. Note the rust out on the Ford's rocker panel.