Summer is almost upon us, and one of the favorite activities of many with a "wanderlust" is to hit the road on a camping trip, escape everyday life and enjoy the scenery and nature. AutoPuzzles.com has a large assortment of motorized camping photos, and that will be shared here in a few posts.
The lead photo is one of a number that has survived of yearly organized trips for well-to-do travelers and their Airstream trailers in various parts of the world. The tow vehicles all appear to be large American cars with the majority of them being Cadillacs. On this trip the lead car was a VW "Beetle" and the background was very mountainous indicating the caravan may have been in Northern Europe at the time.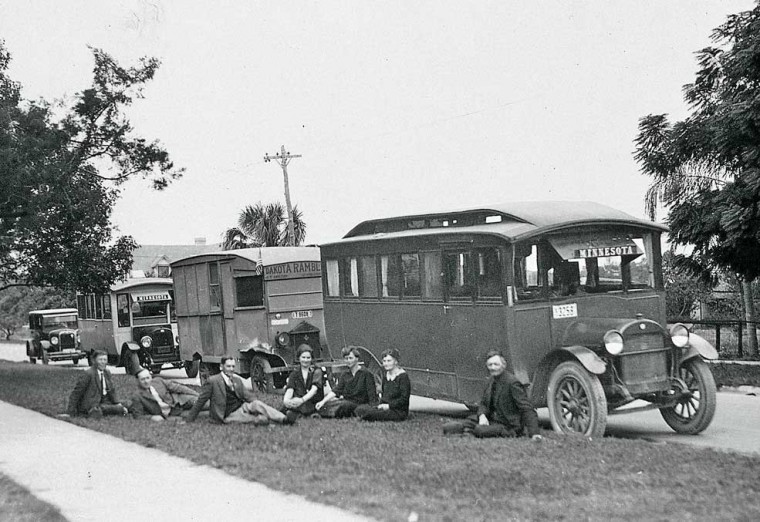 Three "house cars" as they were referred to at the time, two from Minnesota and one from the Dakotas and the travelers posed for this photo. The first and the third units appear to be professionally built.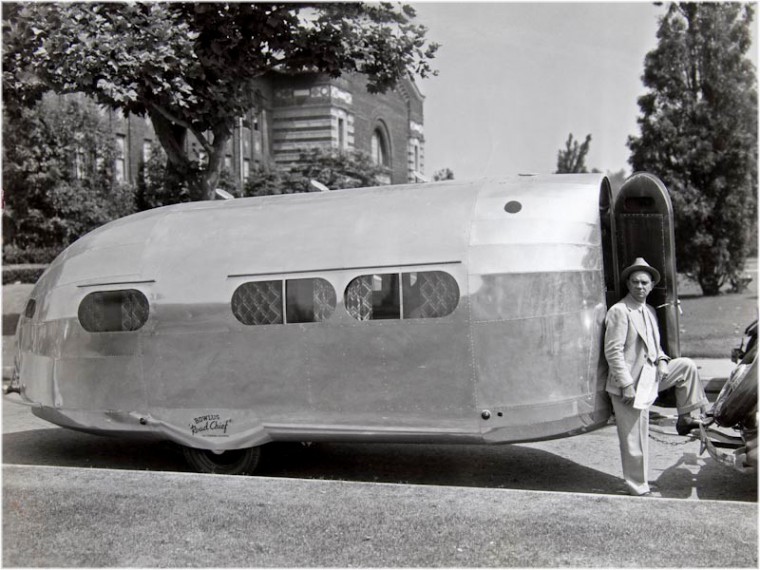 The Bowlus "Road Chief" was first produced in 1934 by Hawley Bowlus, an aircraft designer, who constructed Charles Lindbergh's "Spirit of St. Louis". The "Road Chief" is being reproduced and sold again today.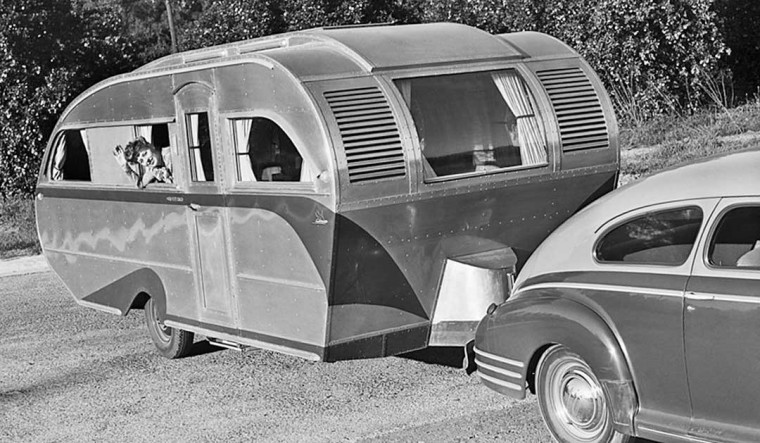 This attractive trailer that appears to be professionally built is by an unknown maker and is towed by what looks to be a postwar Pontiac.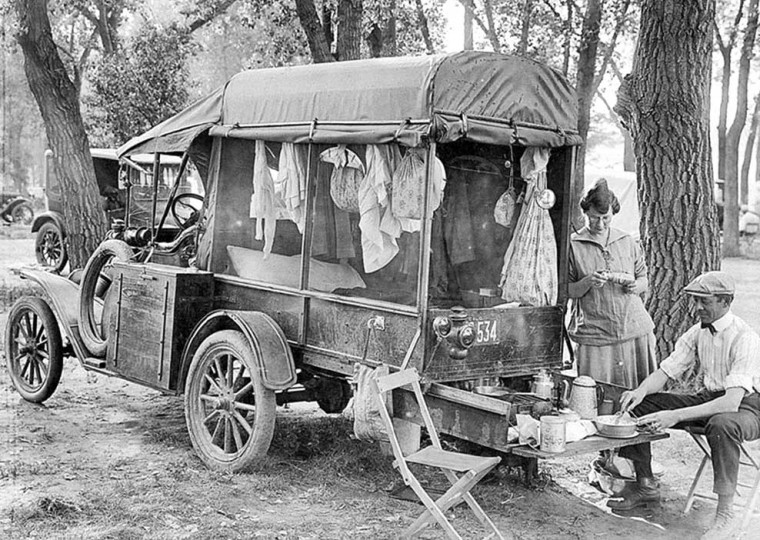 This 1915 or '16 Model "T" Ford has been fitted with an interesting camper attachment complete with a draw like slide-out section  serving as both a kitchen and table.