Number sixty-two of the "Kodachrome Image Series" begins again this week with another Oldsmobile, this time, an earlier model. This car, in fact, became quite famous because it was chosen to introduce the automakers new high-performance OHV V-8, and was also a big winner on the NASCAR racing circuit for several years. Tell us all you can about this convertible version of the car in the lead photo.
As is the usual practice in this series, we ask our readers to tell us the year, make, and model of all of these vehicles along with anything else of interest in the photos. You can look back on all the earlier parts of this series here. The photos are via Americar.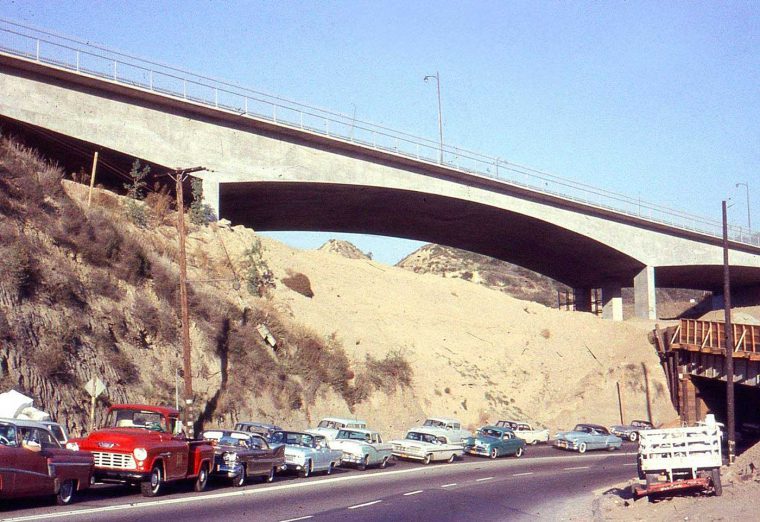 This location is reported to be right next to the new San Fernando Freeway in Southern California, and dates to the early-1960s. Included in it is a Ford hot rod and a Chevrolet Corvette.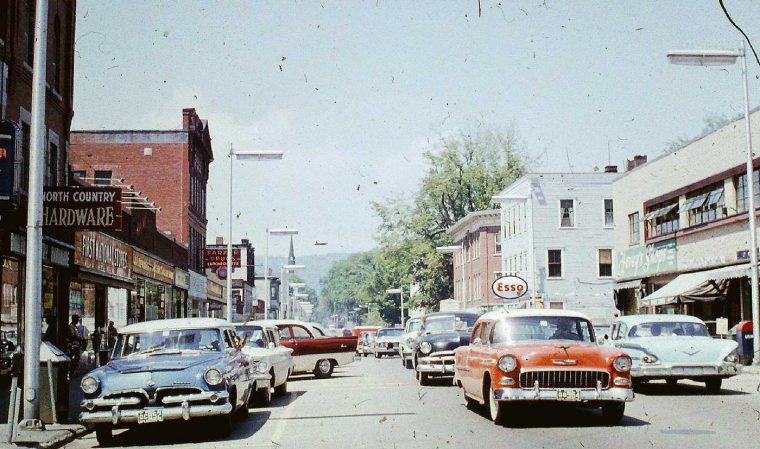 This circa 1960 Littleton, New Hampshire street scene shows the center of the small town near the White Mountains in the Northern part of the state filled with cars.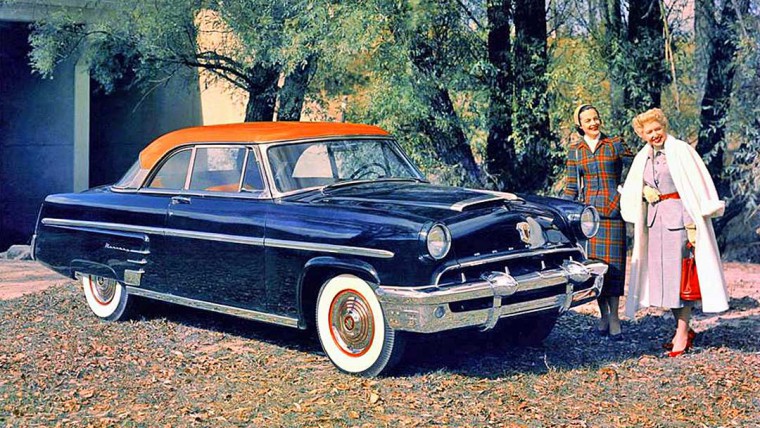 This photograph of a Mercury two-door hardtop appears to be a Ford Motor Company promotional image.

.

This roadside pull over scene, taken circa 1960 in the Black Hills area of South Dakota has its own a four-legged welcoming committee.