Today's feature image is a Tudor style Parkmoor Sandwich shop, a drive-in with car hop service and a dining room. The parking lot is filled with mid-to-late 1930s cars and includes a rarity, a Duesenberg Model "J" phaeton with outside exhaust pipes, second in line on the far-left.
This particular Parkmoor Sandwich shop, located on Big Bend Rd. in St. Louis, Missouri was part of a chain of six of the eateries in the City along with one other in Indianapolis, Indiana. The building at this location survived until the late-1960s when it was replaced by a modern structure that continued on in service until the late-1990s.
The restaurants were started by William L. McGinley, a cattle rancher in Texas, who also operated a company there that designed and manufactured serving trays for drive-ins. One of his three 1930s patents for the devices is shown below along with two enlargeable photos of the Drive-in scene.
It would be interesting to know it this Duesey has survived and is in a collectors hands today? Learn more about the Model "J" Duesenberg in our extensive coverage of photos in the Fred Roe Collection. The image sent in by reader Clyde Parrott is courtesy of the Missouri History Museum.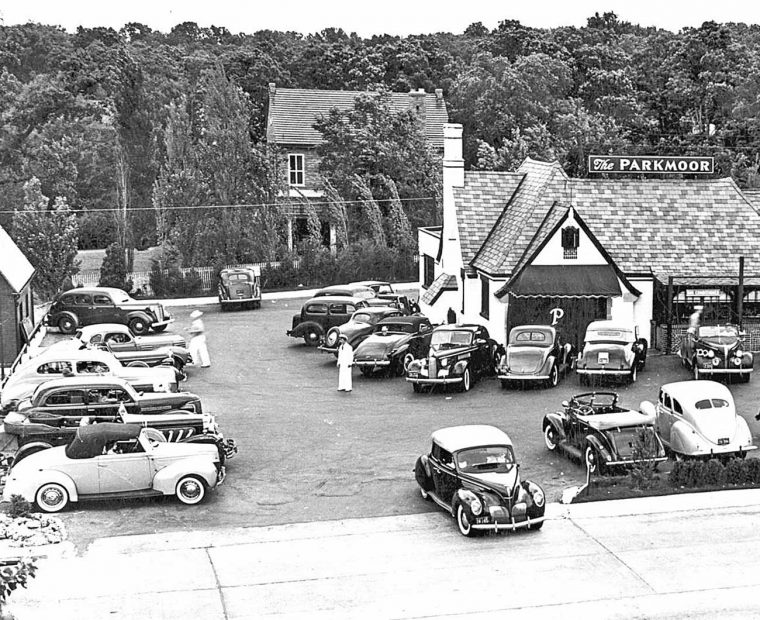 The Parkmoor was an upscale sandwich shop that attracted mostly well-off patrons with late model cars. The Duesenberg phaeton with outside exhaust pipes is second in the row on the far-left.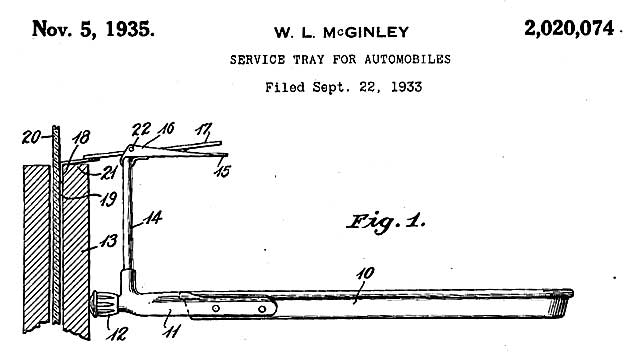 W.L. McGinley – Service tray for Automobiles – Patented November 5, 1935.

.

"All Cream Ice Cream" was one of the deserts served at the Parkmoor – note the carhop on the sign.