If you are a regular reader here, you know of the fine colorization work Patty Allison of Imbued with Hues performs with old photographs. If you are a new viewer, Patty is an expert photo restorer, who enjoys images that include cars and trucks and she spends the time to find the original color combos and hues that were available at the time that these vehicles were produced.
Today the image chosen for the lead photo is a two-tone blue 1941 Packard convertible coupe promotional car and a model extolling the virtues on the new "Electromatic Clutch." The optional equipment, like that also produced by other automakers at the time, was a combination of electrical and vacuum assisted components that eliminated the need to operate the clutch pedal. Packard announced that it "works on a new principal, free from the defects of earlier devices."
As usual, the exact model designations of all of these cars are going to be left to the various marque experts in the audience, so please share with us all that you know about these automobiles. View more of Patty Allison's fine work at Imbued with Hues and here on The Old Motor.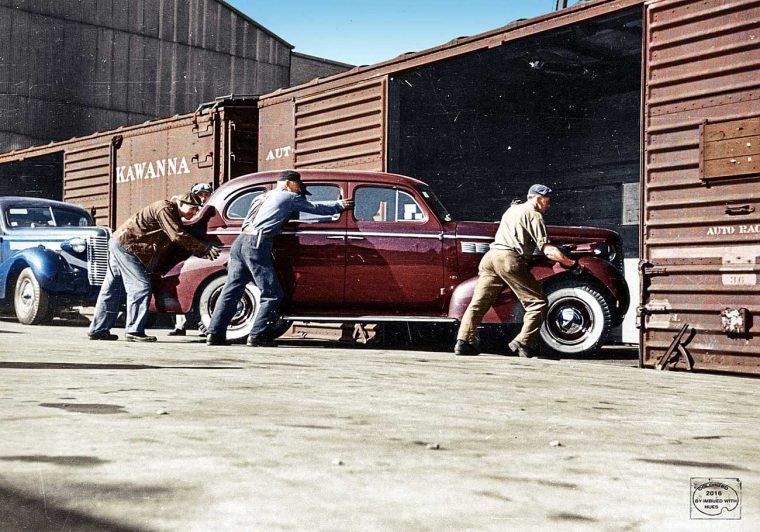 A GM photo that was used in Buick's 1938 promotional literature focusing on the factories and plants that produced the cars.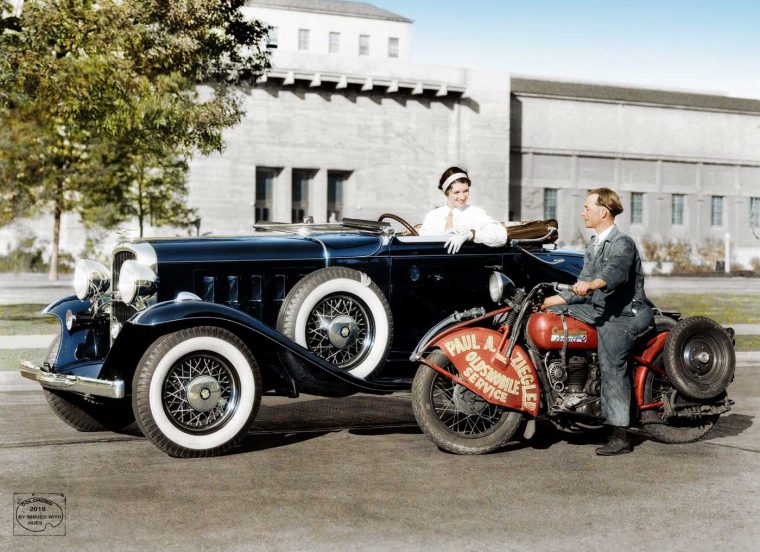 A 1932 Oldsmobile and a Harley-Davidson motorcycle with a Cycletow conversion kit, learn more here.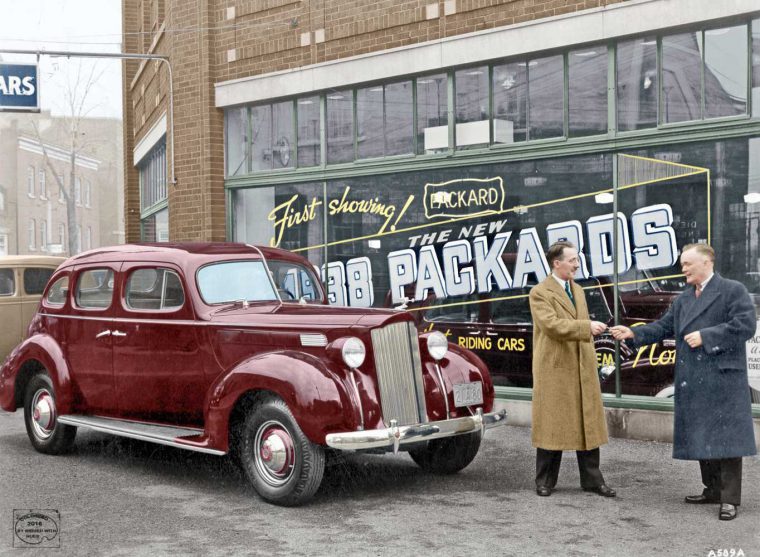 A posed new car moment with the happy new owner, the salesman and a 1938 Packard sedan.